It seems that summer is officially gone and the colder weather is here to stay! While you might be feeling a little glum without the amazing sunshine we enjoyed this year, there is an upside to staying indoors! You now have the perfect excuse to treat yourself, or somebody else to a pamper hamper. Our selection of bath & beauty gifts will cheer you right up.
Choose from gift towers, baskets of bath goodies and more!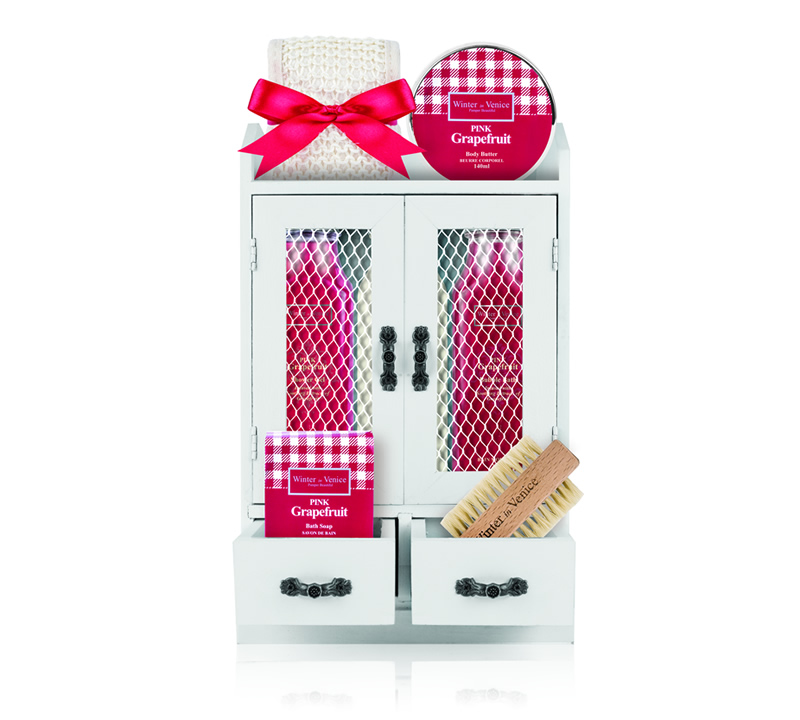 Recall the zest of summer with one of our best selling bath & beauty gifts. The Pink Grapefruit Cupboard is packed with pampering products that are infused with zingy citrus aromas. While the rain trickles down the window outside, run yourself a nice warm bath and treat yourself to body butter, body lotion, bubble bath and more while you dream of summer!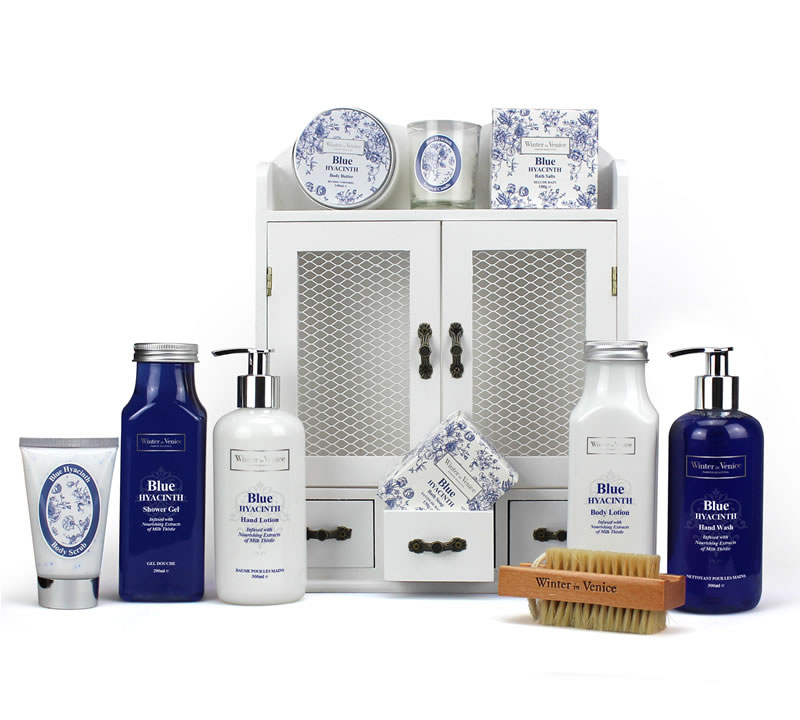 A wonderful winter treat for the person who loves nothing more than a long soak in the bath, surrounded by lotions and potions! The gorgeous re-usable cupboard contains a host of skin pampering treats like body lotion, body scrub, bath salts and more. The scented candle adds the perfect finishing touch to this bath & beauty gift. Summer will soon be forgotten!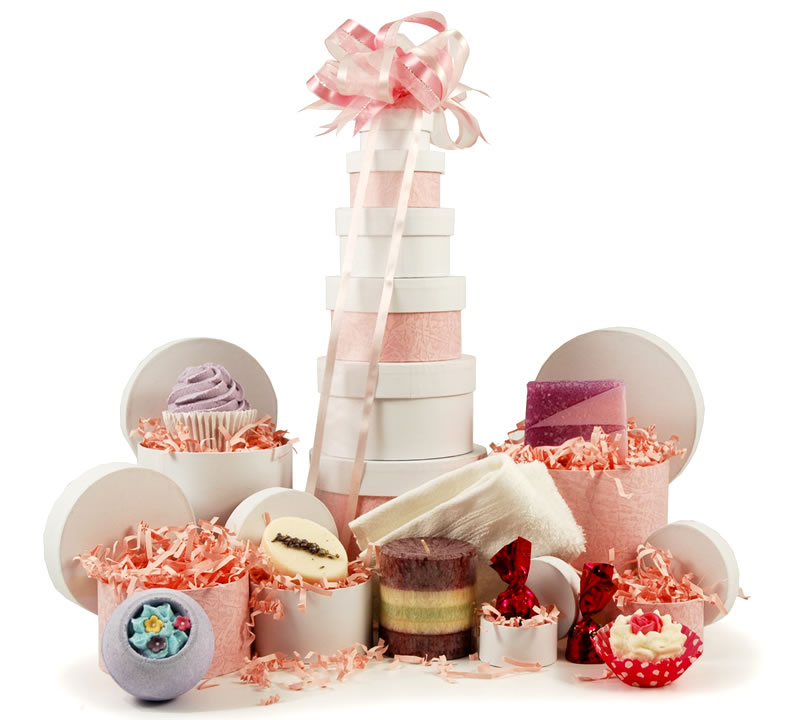 If you want to make a real impression on the pampering expert in your life, our Bathtime Gift Tower will do the trick! Standing at 34 cm, each box contains a variety of bath themed suprises. Treat them to delights like a cherry scented candle, bath blasters, lavender bath brulee and so much more! They will love the little chocolate surprise hidden in one of the boxes!Discover the full contents here.