It's time for our 2019 Easter giveaway, and we're going big this year! Enter for a chance to win a Giant Chocolate Easter Egg or a yummy Easter Bunny Box. Simply leave a comment via our competition widget below saying what prize you would like to win and why. Take a look at our two prizes below to see which one takes your fancy!
Giant Chocolate Easter Egg – 35CM (1.5KG)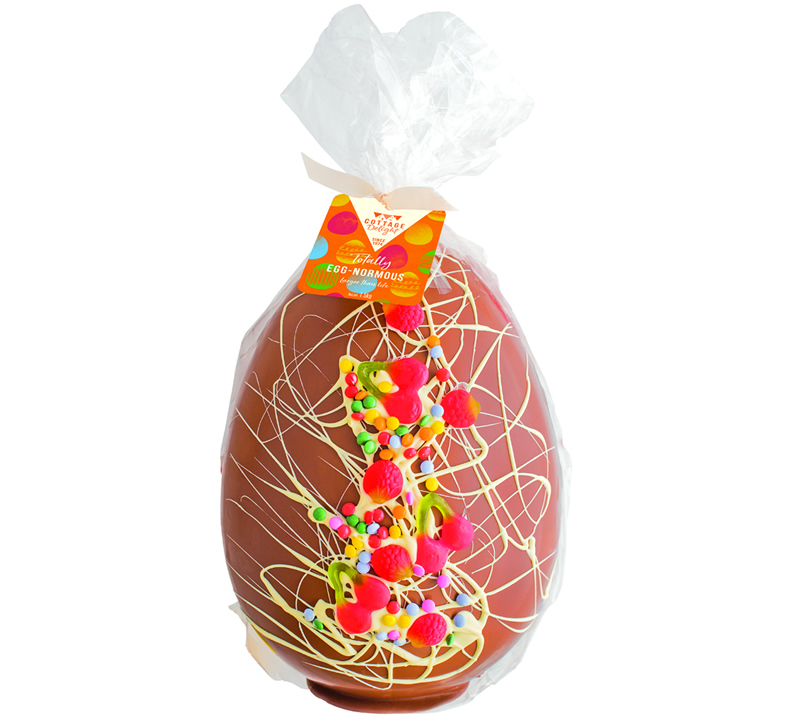 This truly eggnormous treat is handcrafted by the finest chocolatiers. Made with luxurious Belgian chocolate, this impressive egg is drizzled with white chocolate, candy sweets and cherry flavoured gummy sweets.  Weighing a whopping 1.5 kg, it might stand out a bit too much in an Easter egg hunt, so probably best to enjoy it indoors while everyone else is outside!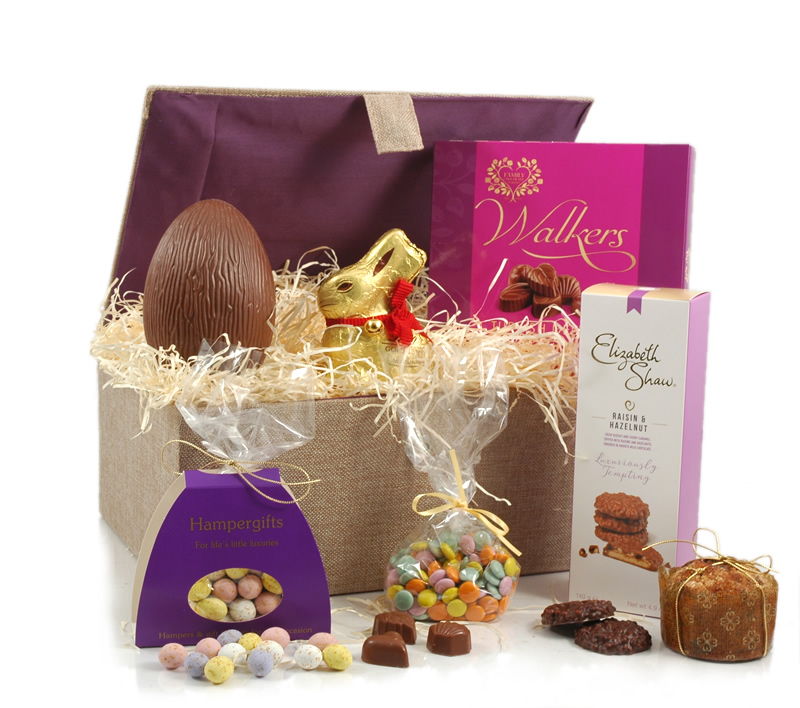 Our Easter bunny box is brimming with all kinds of premium Easter treats. Indulge your taste buds in treats like a delicious Lindt chocolate bunny, Hampergifts mini chocolate eggs and moreish cookies. Nestled inside is a milk chocolate Easter egg. You'll love the rich fruitcake and chocolate coated Turkish delights too!
Enter via the Gleam widget below.
Complete your entry by leaving a comment (mandatory) on this blog post telling us what prize (Giant Easter Egg or Easter Bunny Box) you would like and why 
The other entry options listed are not mandatory but will gain you extra entries into the giveaway!
The competition will close at 1 pm on Monday 15th April 2019.
One winner will be selected per prize and contacted via the email address they provided.
Entrants can be from anywhere in the world, but the prize can only be delivered to a UK residents address.