Are you buying for a large family, a group of friends, or maybe wanting to make a big impression in the office this year? Our selection of luxury Christmas gift baskets contain a huge array of carefully selected items.  Take a look at our selection below. You can shop the full range of Christmas hampers here.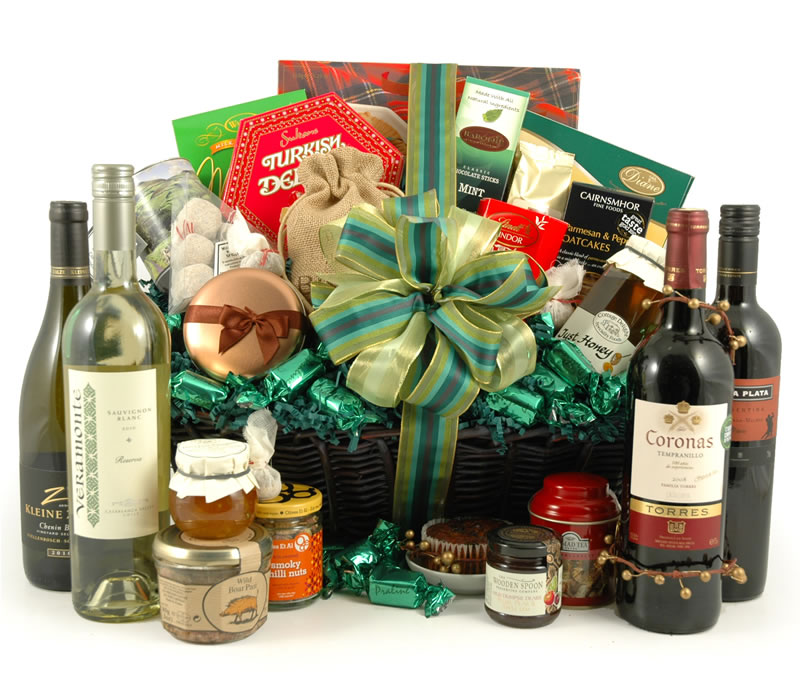 One of our most popular Christmas gift baskets, the Christmas Grande is bound to make a big impression. Containing a huge array of award winning goodies, and luxury food items, this hamper is a must have if you;re looking for a first class gift. Save 10% when you buy it today!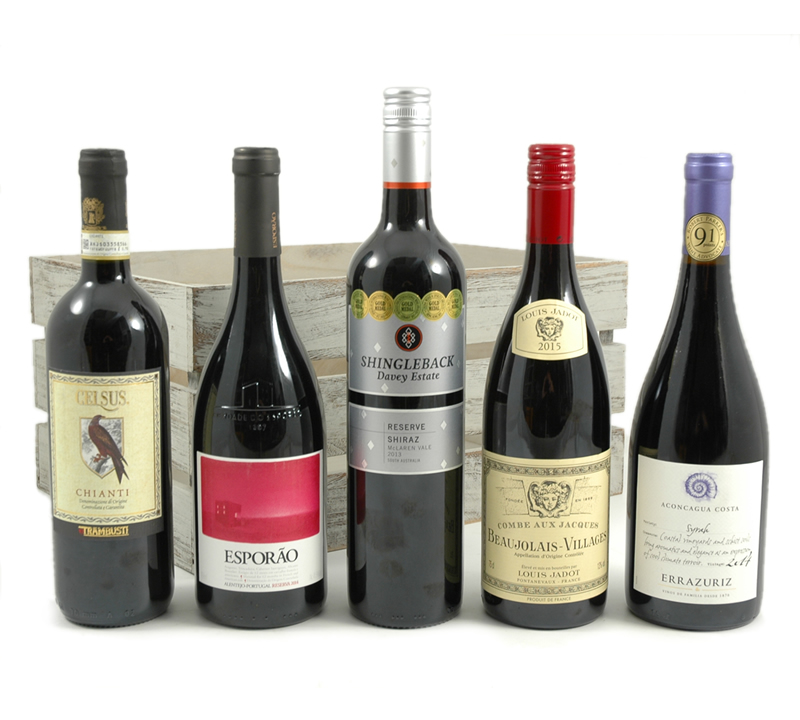 What's better than one premium wine? Five of course! The perfect gift for the budding sommelier, or a great gift to welcome new clients to your business, this set of reds features five award winning wines from around the world.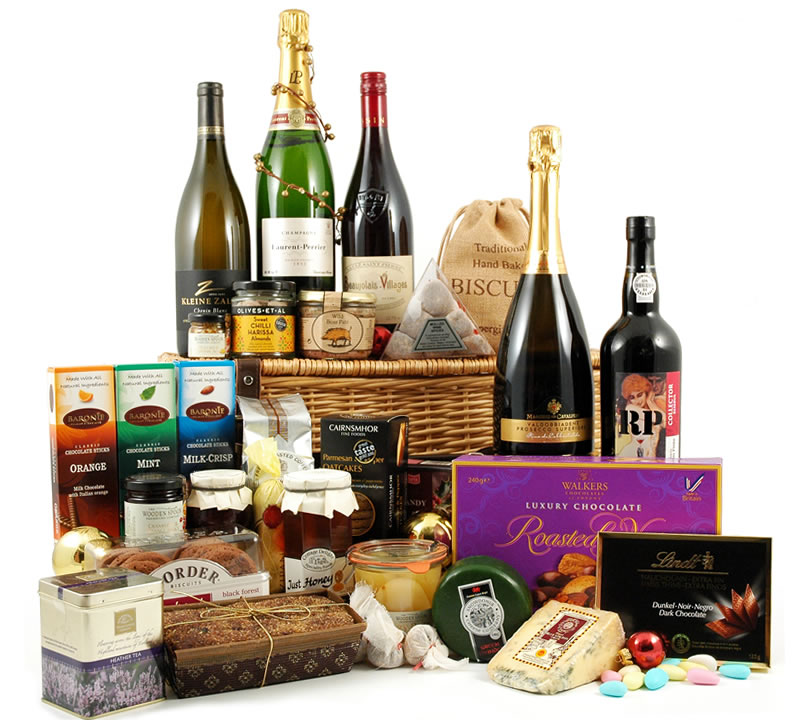 Truly living up to it's name, the Majestic is sure to impress the lucky recipient. This massive Christmas gift basket is packed full of luxury food and drink, perfect for a family or office gift. With so many award winning items, and carefully selected goodies for everyone to enjoy, the Majestic will make a big impression on whoever receives it.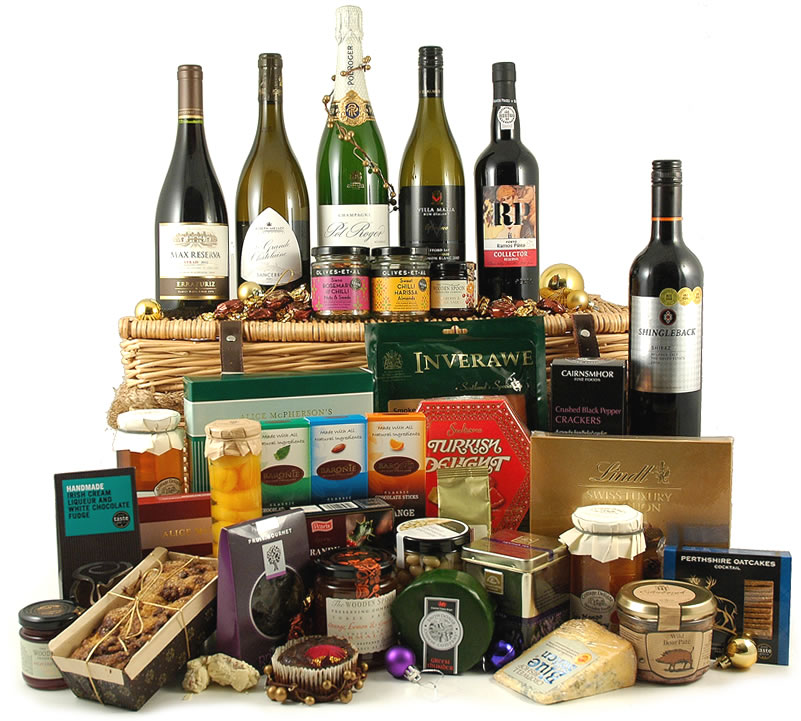 The most luxurious of our Christmas gift baskets, the Supreme is filled to the brim with 36 gourmet food and drink items.We have carefully selected every luxury item to include in this huge hamper. The lucky recipient can enjoy a huge array of festive goodies, fine wines, champagne and so much more.