Christmas is just around the corner. Everywhere around, the lights are going up in the streets, windows are being filled with decorations, and that unmistakable festive spirit is in the air.
But what else comes with Christmas? ….Shopping, lots of shopping. If you don't like the idea of fighting through crowds to find the perfect gift for that someone special, why not do your shopping from the comfort of your own home?
We have a fantastic selection of Christmas hampers and gifts for you to browse through. With such a wide range to choose from, there is something for everyone, and you won't need to sit in traffic, or stand in a stuffy queue while you browse!
On A Budget?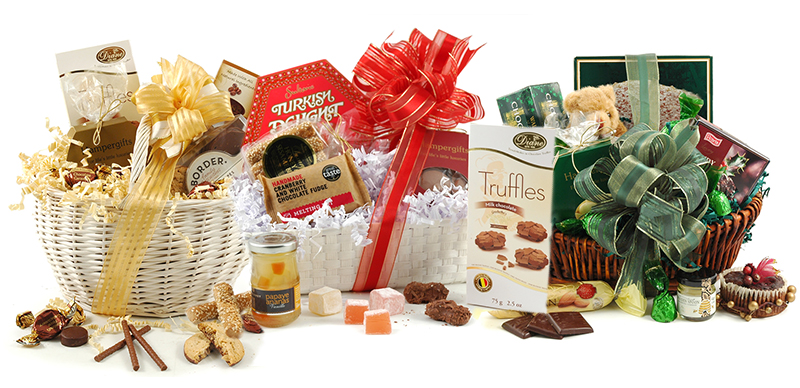 You're looking for something that will impress them, but you'd rather not have to break the bank. Check out our selection of hampers under £30.00 that are easy on the purse, but packed full of decadent delights that are sure to wow them this Christmas. Browse our selection here.
For The One Who Loves To Indulge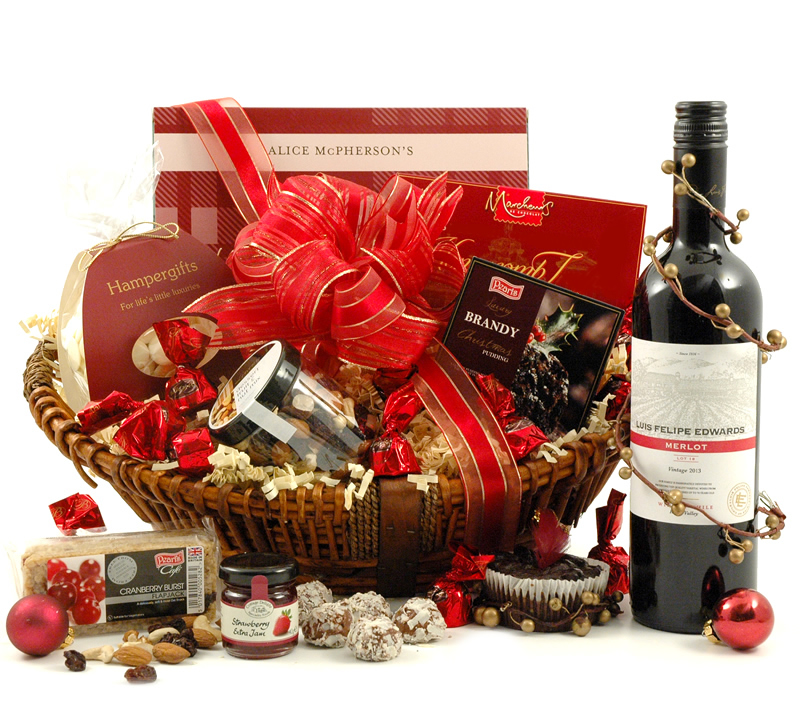 The sweet themed Deluxe Christmas Ruby is the perfect gift for somebody who loves good food. Packed full of decadent delights like rose and lemon Turkish delights, chocolate coated Brazil nuts, mouth-watering shortbread and an unctuous brandy Christmas pudding, this hamper is sure to impress. It is also accompanied by a Chilean Merlot which perfectly complements all of the tasty treat housed in this beautiful gift basket.
Bring Some Christmas Cheer To The Party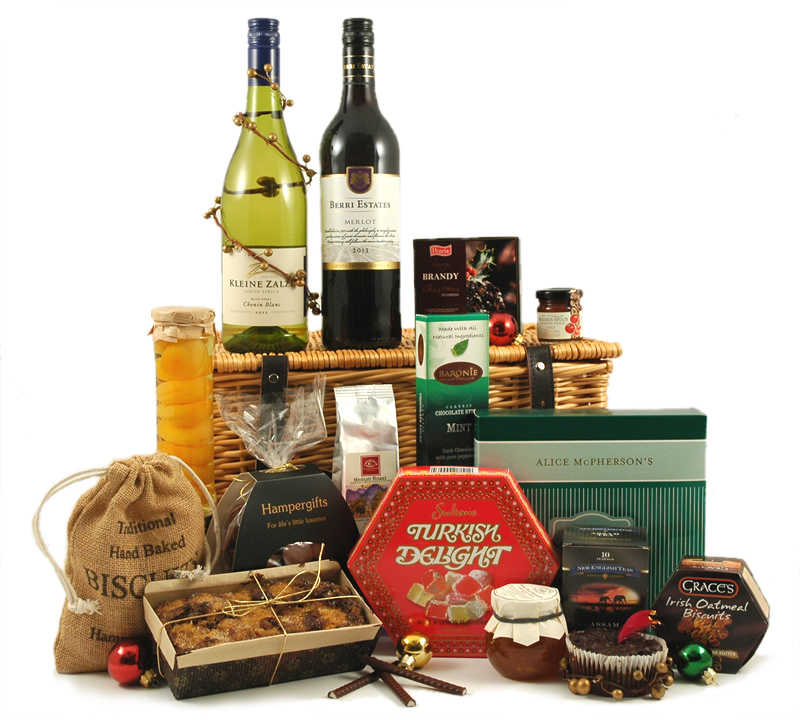 An impressive hamper that has a little something for everyone, the Christmas Cheer hamper is sure to be a hit at any Christmas party or get together. With splendid delights like Sicilian lemon butter cookies, sumptuous oatcakes, a deep, plummy Merlot and a crisp, fruity Chenin Blanc among some of the festive nibbles and treats, this hamper will impress anybody from the foodie to the wine lover.
To see our full range of Christmas hampers, click here 
And if you haven't already entered our giveaway, make sure you do to be in with a chance to win one of two luxury hampers. You can enter below:
How To Enter:
Entering couldn't be easier! Just take these simple steps:
Select your choice of hamper with the Rafflecopter widget below.
Complete your entry by leaving a blog post comment telling us what your favourite thing about Christmas is, and which hamper you would love to win. – Christmas Tiding or Christmas Treasures
The competition will close at 12 noon on Wednesday 7th December 2016. One winner will be selected for each hamper.
This giveaway is open to UK recipients only.