It's that time of the year again and we're so excited to share it with you. Yes, that's right, it's our annual Christmas giveaway! You can have the chance to win one of two of our hampers. Just comment below in our widget and choose which hamper you would love to win. Let's take a look at the prizes…
Prize 1: Winter Delights Gift Box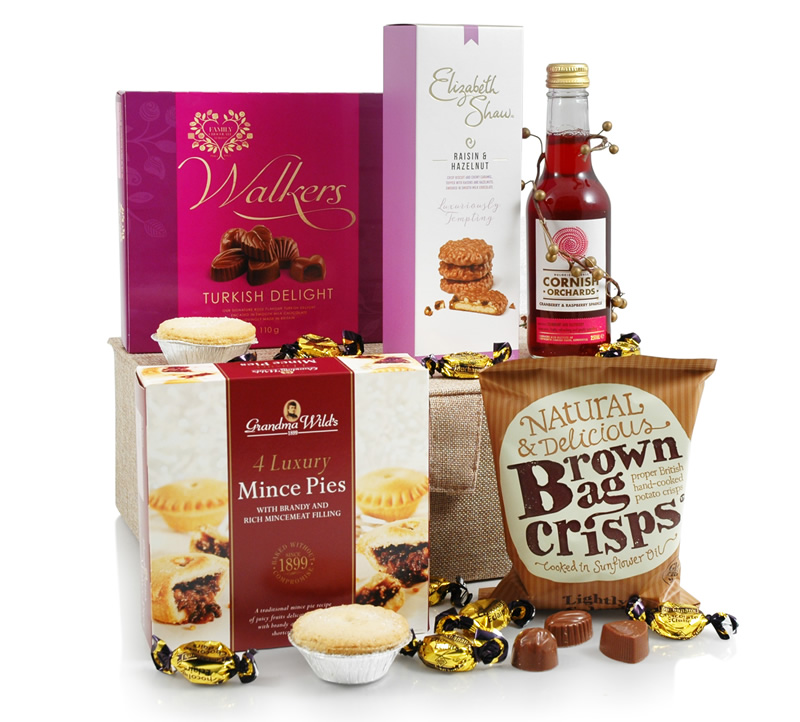 This Christmas hamper is brimming with lots of festive goodies. Enjoy treats like :
Grandma Wilds Luxury Deep Filled Brandy Mince Pies – Box of 4
Cornish Orchards Cranberry & Raspberry Sparkle 250ml AWARD WINNER
Elizabeth Shaw Raisin & Hazelnut Biscuits 140g
Brown Bag Crisps Lightly Salted 40g AWARD WINNER
Walkers Milk Turkish Delights 110g
Buchanan's Chocolate Eclairs 100g
It's all housed inside a beautiful lidded basket with a magnetic fastening, so you can re-use it once all the goodies have been devoured. Our guess is that they won't last long because they're so yummy!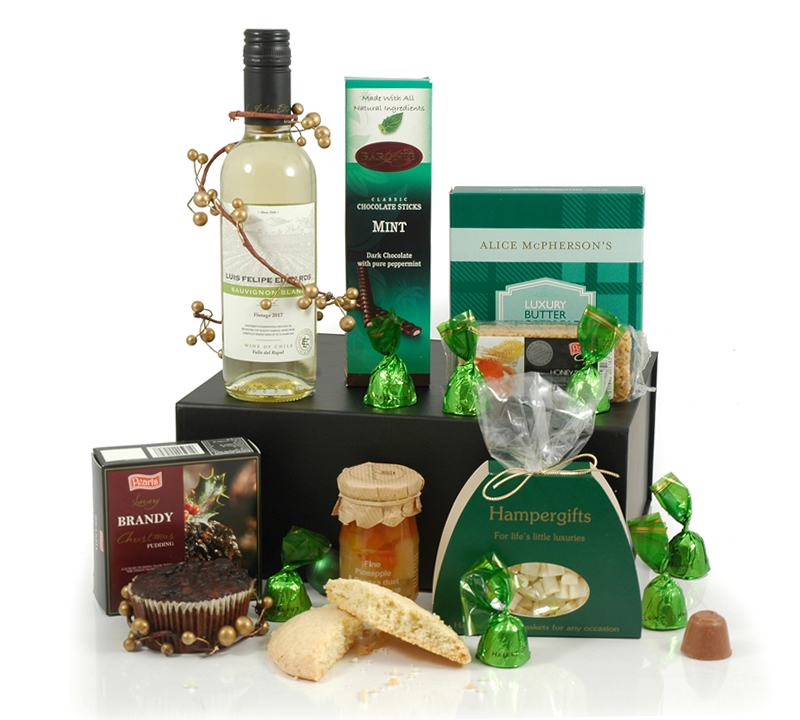 The Holly box is choc-full of festive delights for you to enjoy. The beautiful magnetically sealing box contains lots of classic flavours for you to discover.
Luis Felipe Edwards Lot 66 Sauvignon Blanc, Rapel Valley 37.5cl, Half Bottle
Traditional Brandy Christmas Pudding 100g
Baronie Belgian Chocolate Mint Sticks with Pure Peppermint Filling 75g
White Chocolate Drops 150g
Pineapple & Papaya in Vanilla Syrup 106ml
Alice McPhersons Butter Shortbread 75g
Chocolate Hazelnut Praline Pieces 100g
Honey Baked Flapjack 120g
Entering couldn't be easier, just follow the directions below. Good luck!
Enter via the Gleam widget below.
Complete your entry by leaving a comment (mandatory) on this blog post with your favourite Christmas tradition and which hamper you would love to win.
The other entry options listed are not mandatory but will gain you extra entries into the giveaway!
The competition will close at 3pm on Monday 9th Dec 2019.
One winner will be selected per prize and contacted via the email address they provided.
Entrants can be from anywhere in the world, but the prize can only be delivered to a UK resident's address.