Send a thank you gesture to your client, or reward your colleagues for their hard work with one of our Christmas hampers. Impress a crowd when you bring a gift basket packed with goodies for sharing round the office! Each of our Christmas hampers contain carefully selected items so that each is brimming with top quality goodies for everyone to enjoy. Take a look at our selection below, or shop for more here.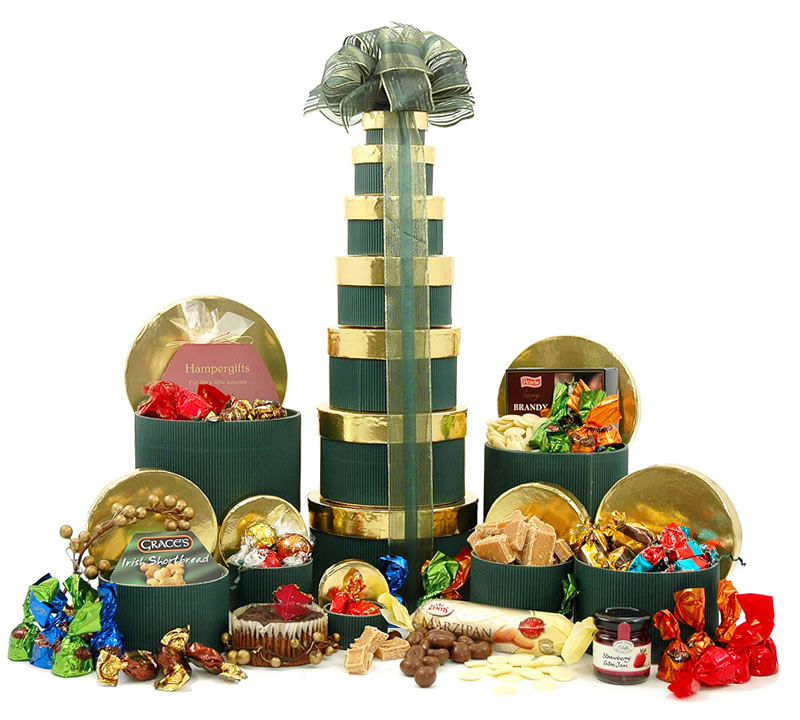 If you're looking to make a big impression, our Christmas Treats Hamper is a real showstopper. One of our best selling Christmas hampers, this tower of treats will make an unforgettable gift for a client or colleague. Made up of seven layers full of moreish foods like brandy Christmas pudding, crumbly fudge, caramels and much more, it makes the perfect gift for sharing.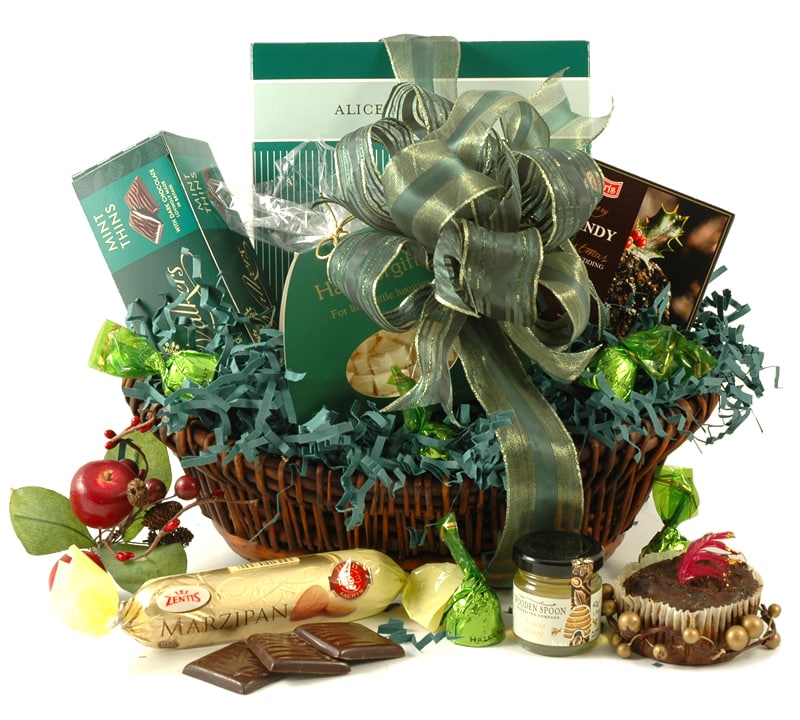 Perfect for giving to a staff member of colleague, the Christmas Surprise is chock full of Christmas delights. It's one of our best loved Christmas hampers, and brings instant festive charm. The handmade sea grass basket is packed full of tasty treats like delicious mince pies, traditional brandy pudding, mint thins and so much more. Deliver this to your friend or colleague, and watch them discover a medley of festive wonders.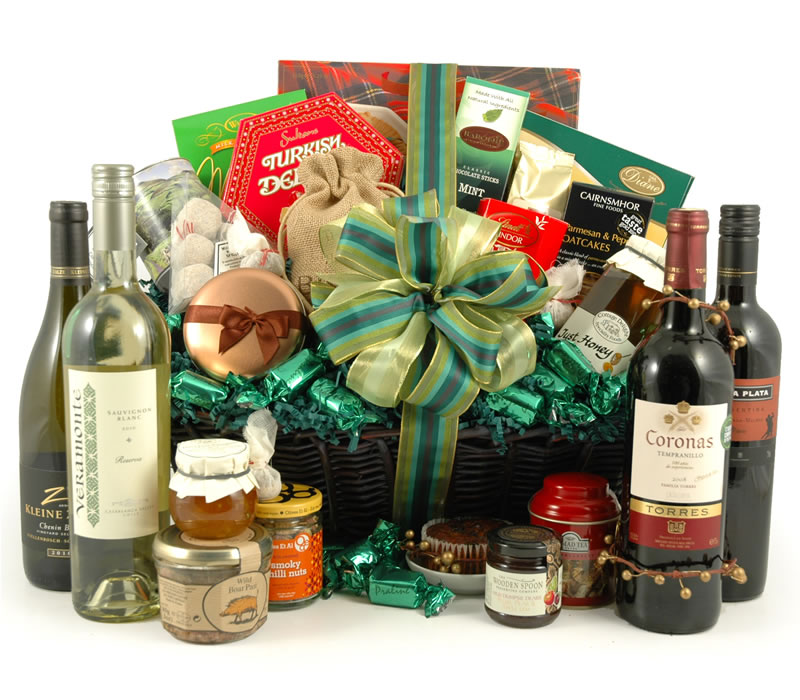 Go big this year with the Christmas Grande. Have this enormous hamper delivered to your client and add a touch of luxury to their Christmas. Or, order it to the office and share it around with your colleagues! This big basket is brimming with tantalising treats and award winning wines that are perfect for sharing around. Treat them to an array sumptuous delights and make it a Christmas they will always remember.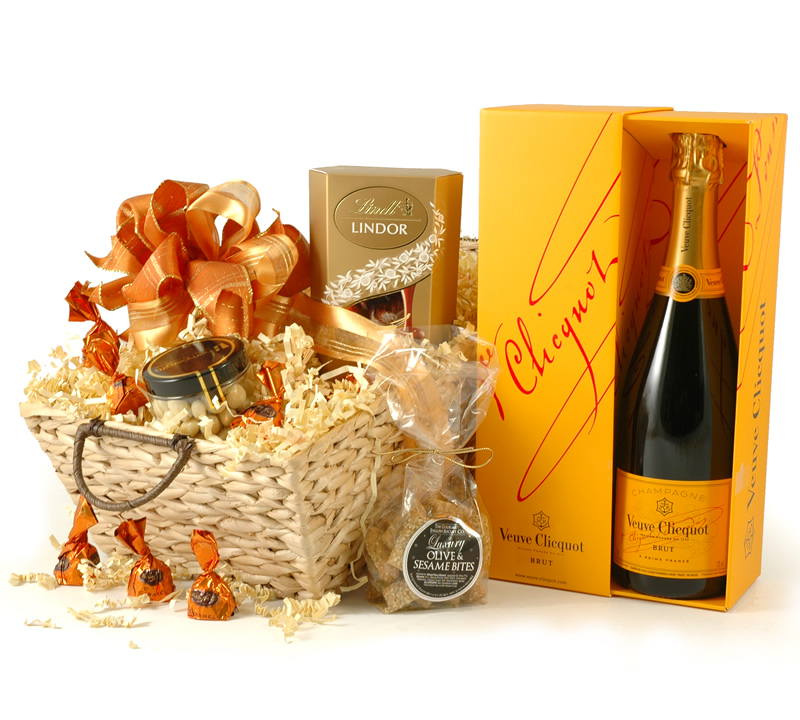 The Veuve Clicquot Hamper is the perfect choice for marking a special occasion. Thank a new client for their business with this luxury hamper. The award winning Veuve Clicquot champagne is teamed with a variety of festive delights to complement the bubbly.