Who doesn't love good food? We can all appreciate a tasty treat at Christmas, but for some, their tastebuds are finely tuned to detect every flavour that's gone into the Christmas pudding you've just wolfed down. Our Christmas hampers for foodies are filled with lots of award-winning and gourmet treats for them to savour. Take a look at some of our selection below, or shop our full range of Christmas hampers here.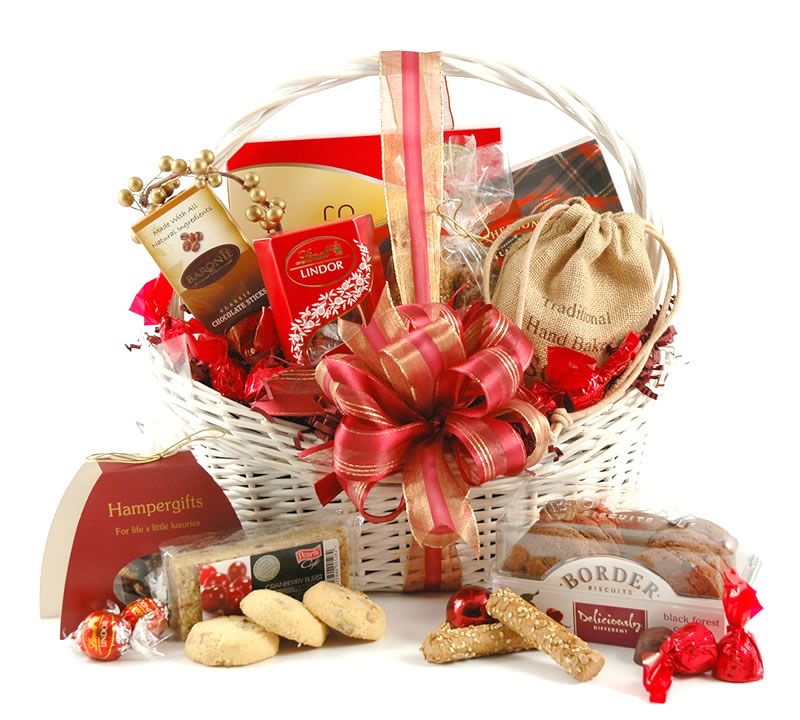 This is for the one with the sweet tooth. Our Chocs & Cookies Christmas hamper is packed full of tantalising treats. Enjoy luxury biscuits, truffles, award-winning caramels and much more. There are a few savoury treats sprinkled in there too. Pop this under the tree for the lucky recipient. If you're lucky, they might just feel like sharing, but we can't promise that!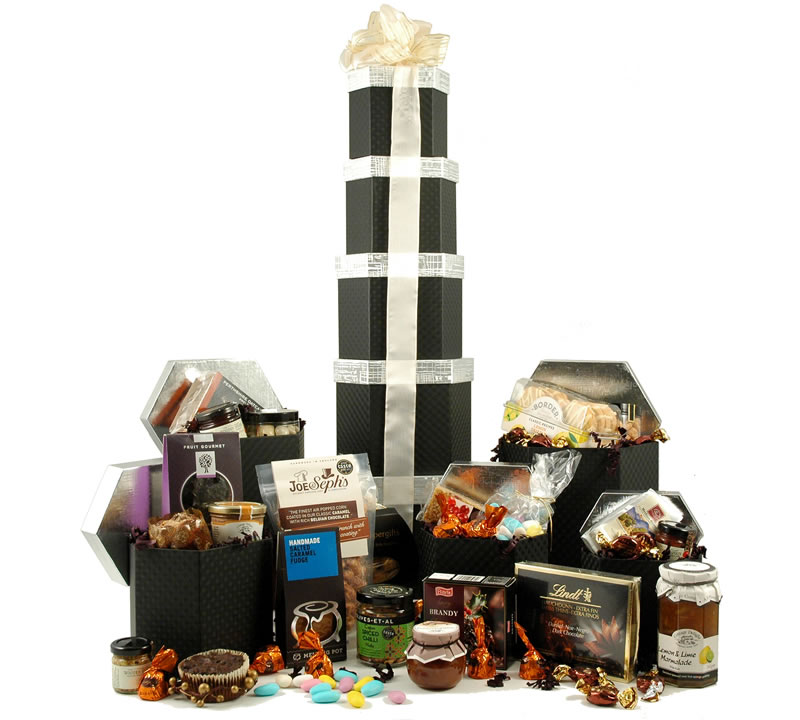 One of our most popular Christmas hampers, the Festive Eye Full Tower is brimming with goodies for your taste-buds. From gourmet popcorn to award-winning fudge, you will be absolutely spoilt for choice. We have carefully selected every of the 23 premium items to go into the tower, with a combination of sweet and savoury goodies. There's a classic mini Christmas pudding in there too for a traditional touch!

The Christmas Joy certainly lives up to its name! Filled with delicious premium treats like rosemary and garlic olives, parmesan oatcakes and more, this gift basket will impress the discerning foodie. They will love the Christmas spices with a mini grater included. There are oodles of tasty treats to discover in this hamper. The lucky recipient will be delighted to find this under the Christmas tree.