We don't want to speak too soon…but is that sunshine? It feels like summer is getting closer, and you know what what means. Picnic season! Our picnic hampers are jam packed with all of the yummy essentials to enjoy during an afternoon outdoors. You won't need to worry about preparing food, finding a basket, and making sure you have the perfect selection of foods. We have you covered. All you need to do is order your favourite picnic hamper, grab a blanket and find the perfect spot sit back in the sunshine. Take a look at our selection below.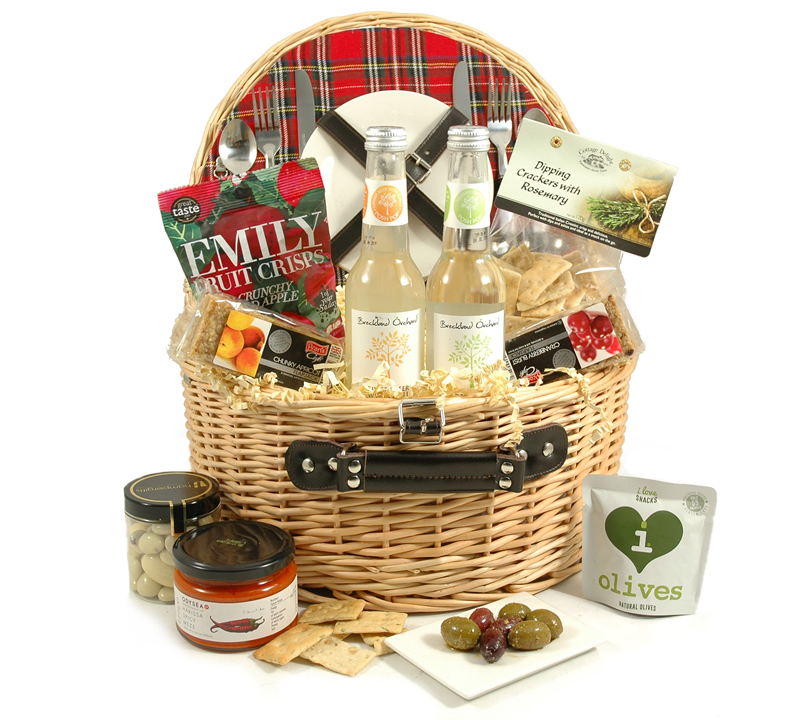 Perfect for a romantic date outdoors, our Picnic Treats For Two is brimming with yummy delights. You will love the ginger beer with chilli and the elderflower, the chunky flapjacks and the delicious dipping crackers with rosemary. Emily fruit crisps add a sweet crunchy tang , and the yoghurt coated brazils will have you going back for more. There's more to discover in this picnic hamper too. We've also included a set of plates and cutlery so all you need to do is grab your hamper and head outdoors.
One of our larger picnic hampers, the Picnic Feast For Two is overflowing with award winning and luxury foods. Also included are  Forks, Knives, Spoons, Plates & Cups (Each x 2) plus 1 x Toothpicks bottle, so you don't need to worry about bringing anything extra. Some of the delightful items to discover are moreish flapjacks,  oatcakes, and delicious mocha flavoured chocolate sticks.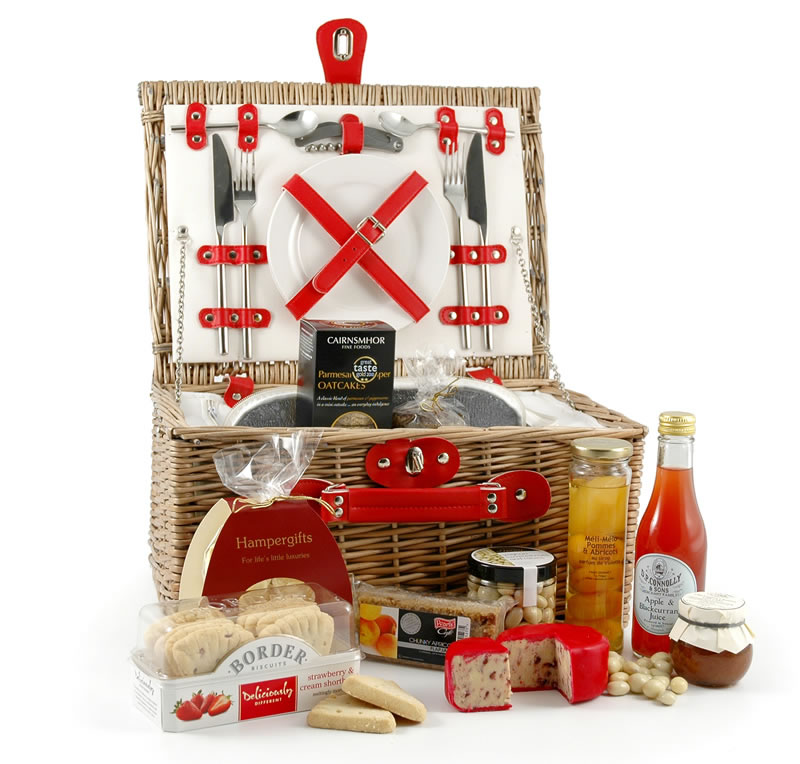 Our Chiller Picnic Hamper is the perfect choice if you're bringing chilled food and drink on your picnic.  We've filled this hamper with a big selection of sweet and savoury treats. Enjoy the Snowdonia Cheese Mature Cheddar with cranberries. The cherry and coconut flapjack is so moreish, and the white chocolate drops should satisfy any sweet tooth.  There's so much more to discover inside this picnic hamper, so get yours ordered today!
We hope you enjoyed taking a look at some of our Picnic hampers selection. Are you planning a picnic this weekend? Where's your favourite spot?