Despite the April showers, there's an undeniable feeling that Summer is on it's way. The days are getting brighter, there are flowers popping up everywhere, and everything just feels a little bit happier. Why not spread the cheer with one of our Spring and Summer hampers? Make somebodies Springtime birthday all the more uplifting with a tower full of goodies. Add some sunshine to a summer gift with a pamper hamper. We have a fantastic selection of seasonal gifts for you to choose from so you can make somebodies day extra special.  Take a look at some of our selection below!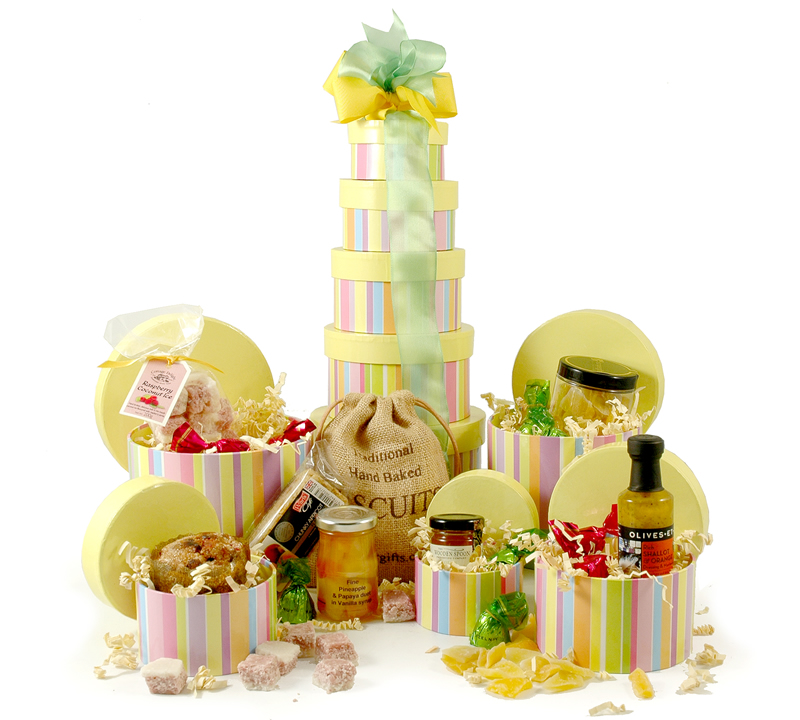 Fresh and fruity with a hint of sweetness, this tower of goodies really captures the spirit of springtime. Each brightly coloured box is packed full of seasonal treats to make your taste-buds sing.  The lucky recipient will certainly have a 'spring' in their step when they find this at their door! This gift tower is one of our most popular Spring and Summer Hampers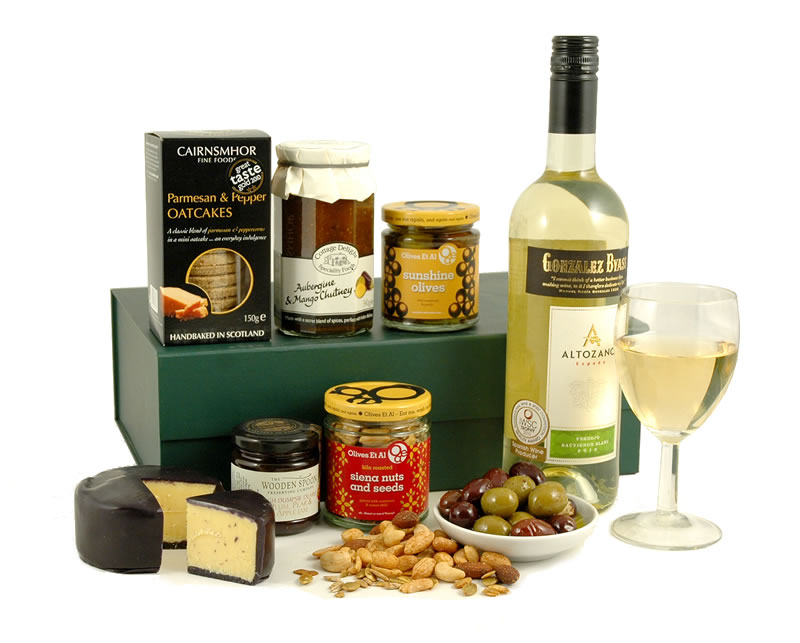 An absolute must have for cheese lovers, this gift box will satisfy even the most critical of foodies. The emerald green box houses a host of award winning treats like mango chutney, Parmesan oatcakes and of course a beautiful wheel of mature cheddar. Along with lots of other yummies, this hamper is perfectly topped off with a crisp Sauvignon Blanc.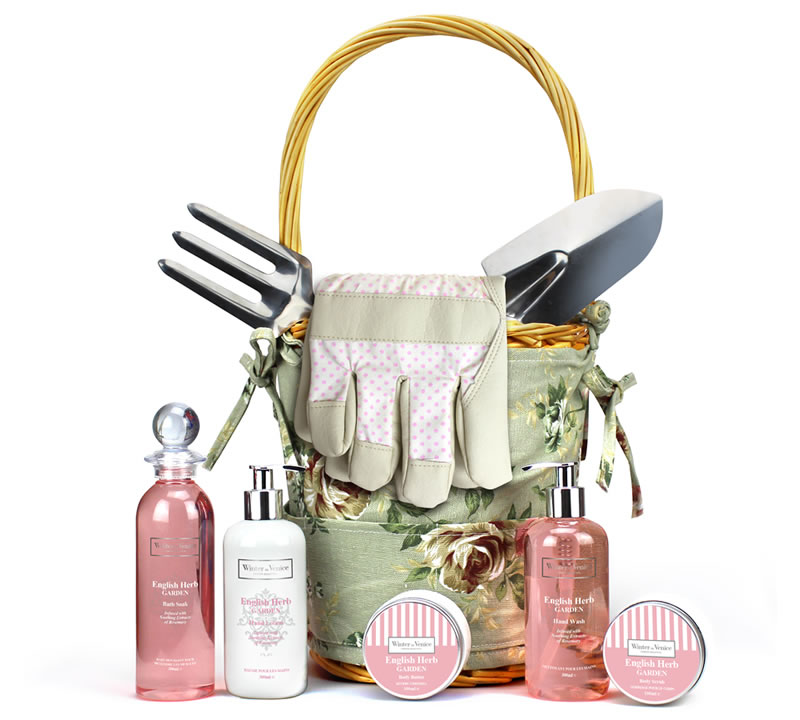 Treat your green fingered friend to this gift basket and they will be scurrying outside to tackle those weeds. Once they've finished making their flowerbeds look pristine, they can treat themselves to a long soak in the tub with all the goodies housed inside.