Well it's official, we are due for a heatwave this week. With so much sunshine scheduled, we think it's high time for a picnic! Shake the dust off your picnic blanket and and start picking the perfect (well shaded!) spot to set it down. We can't provide the place, but we can certainly provide the picnic hampers, so take a look at our selection below!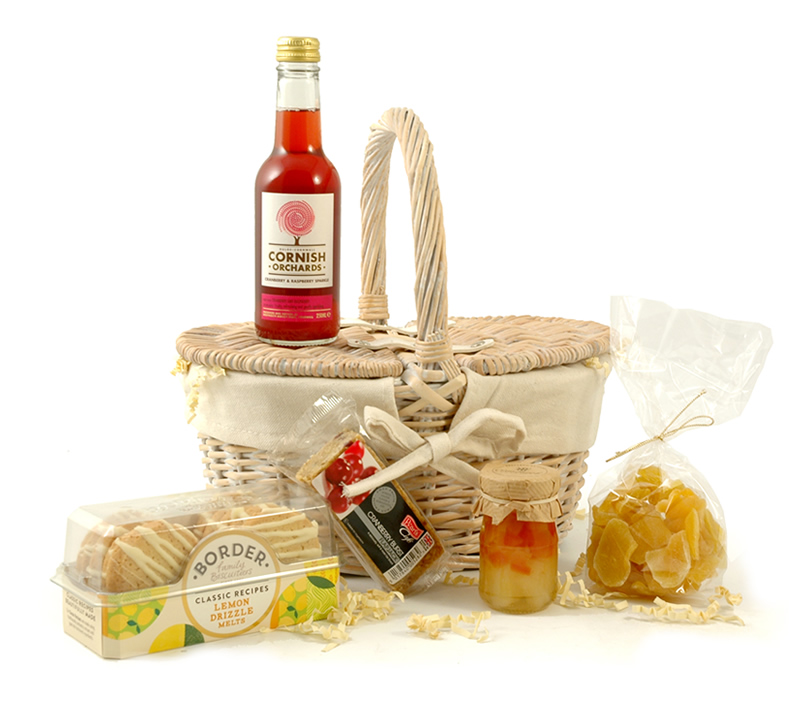 The beach is the perfect place for a picnic. Not only is it a wonderful place to relax and soak up the sun, it's great for letting the kids run off some steam! Once they've built their giant sandcastles and splashed around in the ocean, no doubt they'll be hungry. Why not personalise lunch with a little picnic hamper of their very own? Our Children's Mini Picnic Hamper has a lovely little selection of treats that will round off the afternoon wonderfully.  Treat them to a yummy apricot flapjack and lemon drizzle biscuits. Your little ones will love carrying their own mini basket to the beach!
Looking for some beach side picnic places near you? Check out the National Trusts Top Coastal Picnic Spots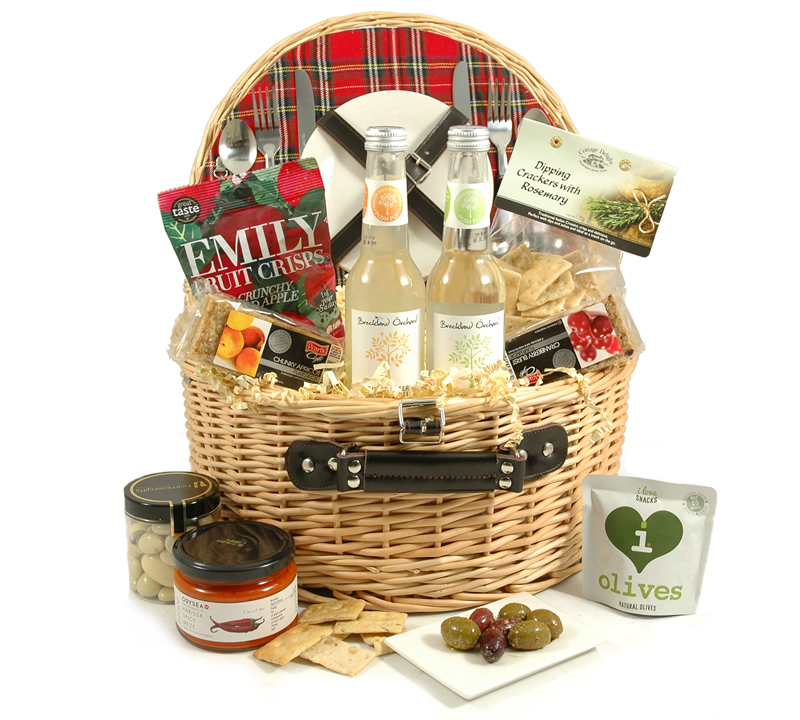 Why not plan a romantic stroll along the beach, or an adventurous hike through the woods with your loved one? You can find a nice spot along the way to set down and have lunch! Why not take one of our picnic hampers along to share? Our Picnic Treats For Two is packed full of goodies for you and your loved one. Enjoy ginger beer and elder flower. Tuck into delicious yoghurt coated nuts and two chunky flapjacks. There's plenty more to discover inside!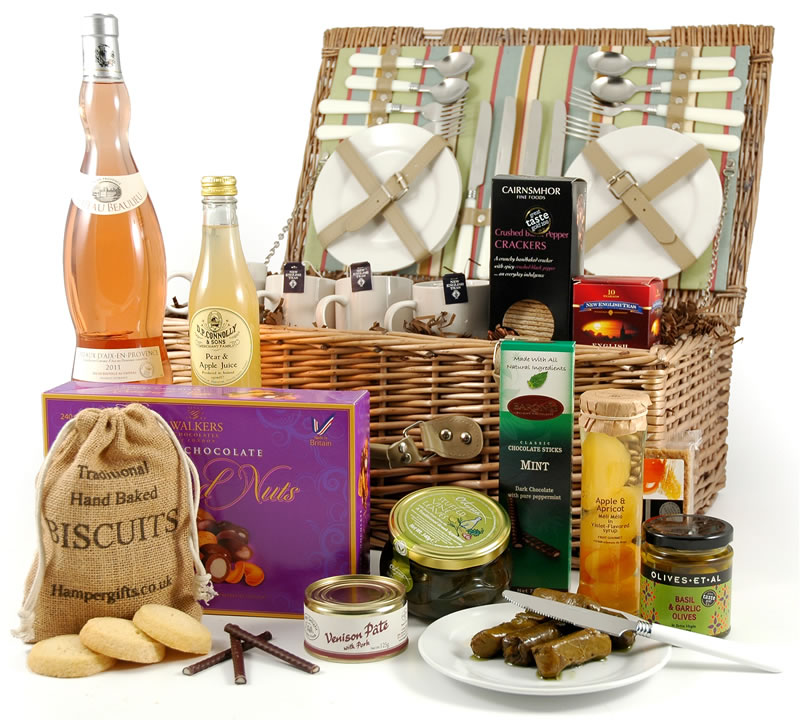 Change up the dinner party and take off into the great outdoors with one of our large picnic hampers. Our Luxury Picnic Hamper For Four is perfect for a group of friends who want to soak upo the sun and enjoy some delicious treats at the same time. This picnic hamper is packed with award winning items like garlic olives, elder-flower presse and black pepper crackers. The medal winning Rosé wine will go down a treat with everybody. There's plenty more inside to discover and enjoy.
Looking for the perfect picnic spot? Check out the National Trusts top picks!