Now that the heatwave seems to be on a little break, maybe it's time to stay indoors for a while. You could dust off that cookbook and try out some new recipes! Of course, what delicious meal is complete without a glass of wine? Bring out the all the wonderful flavours of your culinary creation with a delicious red, white or rosé.  We have some combinations that we just love which we wanted to share.
White Wine & Salmon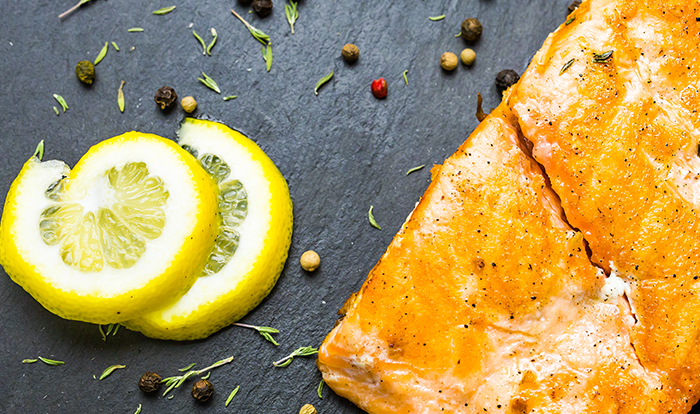 We love salmon, especially baked with a little bit of lemon on top!  This rich and oily fish goes wonderfully with a full bodied white wine like chardonnay. The Vipra Bianca Grechetto-Chardonnay Umbria from our Old & New World Selection pairs beautifully with grilled or baked salmon. Sprinkle a little bit of basil over the fish and you will have a winning combo that not only tastes delicious, but it's healthy too!
Red Wine & Steak
When you're going with steak, it's all about big bold flavours, and your wine should be the same. The deep flavours of Shiraz or Cabernet Sauvignon make the perfect accompaniment to your steak.   Get adventurous and make a red wine sauce to go with your sirloin! Our Shiraz In Wooden Case contains a hint of  cabernet sauvignon to add a nice full bodied structure.
Pasta &  Rosé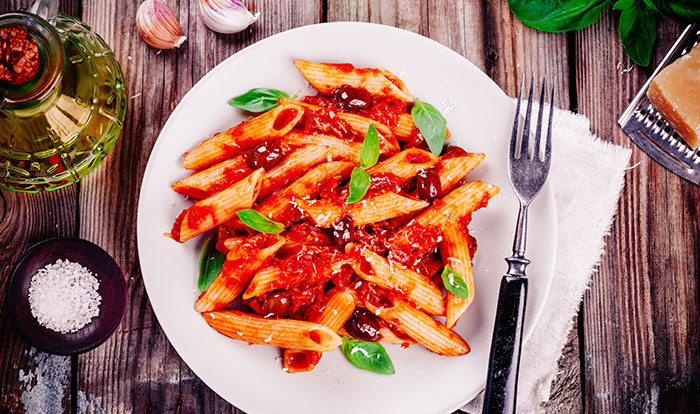 Did you know you can make a Rosé sauce for your pasta? Creamy and delicious with a wonderful tang from the wine, pour it over your penne or spaghetti and dig in!  If you prefer your wine separately, you can still sip a glass of rose wine while you work your wonders in the kitchen. Our Rose Chocs & Cuddly Puppy hamper contains a lovely Coteaux d'Aix-en-Provence. The teddy bear will keep you company while you cook too!