When it comes to choosing the perfect wine, it's hard to know where to begin. While a wine can bring one dish to life, it can completely ruin another! With such a huge variety available these days, finding the perfect wine has never been more difficult.
So, to take a little bit of the work out of it for you, we at Hampergifts decided to put together a list of our favourite wines, pairing them with the dishes they complement best.
 Shingleback Shiraz
Deep, dark and velvety, this hand crafted red wine is a delightful medley of summer berries, layered with the subtle tones of chocolate, violet and mineralised slate. It's matured for 14 months in fine grained American and French oak hogsheads to soften, enhance and integrate the fruit.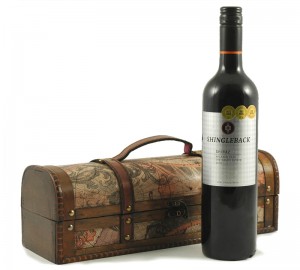 Works well with:
Beef: Excellent served with roast beef, grilled beef and especially medium to rare steak. The rich, fruity tones of this red wine perfectly complement the strong flavours of beef without making it overpowering, making these two a match made in heaven!
Cheese: The perfect companion to strong cheeses like mature cheddar and other hard cheeses, the fruitiness of the Shiraz boosts the richness of the cheese for sublime flavour.
Barbecue: A fantastic flavour companion to barbecued pork, ribs, sausages and grilled beef, the chocolate tones of the Shiraz perfectly accentuate the smoky flavours of all things barbecue.
Chenin Blanc
Zesty, sweet and full of life, Chenin Blanc is the perfect summer wine for lighter dishes. Its sweetness makes it the perfect counterbalance for sweet and sour dishes and desserts. This fresh, flavourful wine is full of character and picked up a commendation at the International Wine Challenge in 2011.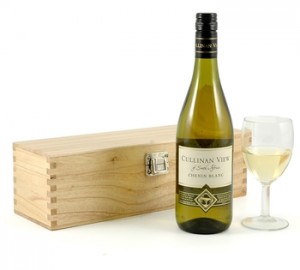 Works well with:
Vegetables: Perfect for summer salads and el dente veggie dishes like, this white wine provides a sweet, crisp companion to the clean flavours of veg.
Fish: With its zesty, crisp flavour, Chenin Blanc goes fantastically with strong fish flavours like Halibut and Smoked Salmon, its sharpness creating the perfect counterbalance to the heavy flavours of these fish.
Cheese: A truly delicious combination, Chenin works best with soft cheeses like cream brie, cream cheese and soft goat's cheese, enhancing the soft velvety flavours with its complementary sweetness and acidity.
Sancerre
Fermented and partially aged in a mix of new and seasoned oak barrels. Shows incredible intensity and elegance with a complex palate that evolves in the mouth. Whilst all the typical gooseberry and grassy flavours are there, so much more appears such as candied grapefruit, lime zest and hints of pineapple.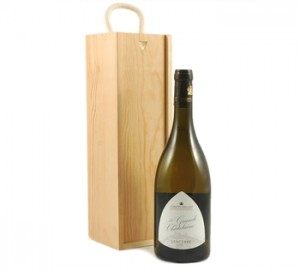 Works well with:
Salads and Vegetables: Especially suited to acidic flavours like tomatoes, capers and, vinegars and onions, Sancerre's multi-layered flavours perfectly complement the variety of fresh summer salads, its tart yet versatile taste adding a new layer to any veg dish.
Fish: Perfect with light, white fish, this dry wine is a great counterpart to sautéed whiting, cod and plaice. It also pairs fantastically with stronger fish flavours like smoked salmon and oysters.
You can browse more of our wide selection of fine wines available here.