Hard to believe there are only 8 days till Christmas! That must mean you're currently on a frantic search for some last minute gifts. Even the most organised of us have that one person we forgot. Perhaps there have been some new additions to the guest list. Our luxury Christmas hampers below might just do the trick!  From the wine lover to the picky foodie, we have something for everyone.
To see our full range, click here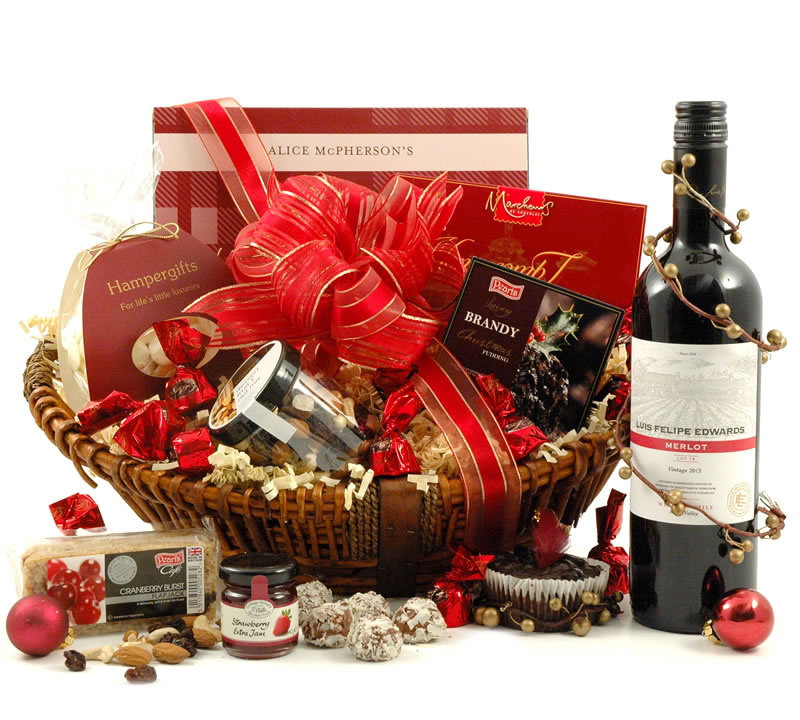 Full of flavour, this festive gift is one of our bestselling Christmas hampers.  The beautiful basket is filled full of tantalizing treats like Belgian chocolate cinnamon crunch, strawberry jam and crumbly shortbread. That's not all, there are lots more treats to uncover, all topped off with a vibrant Chilean Merlot!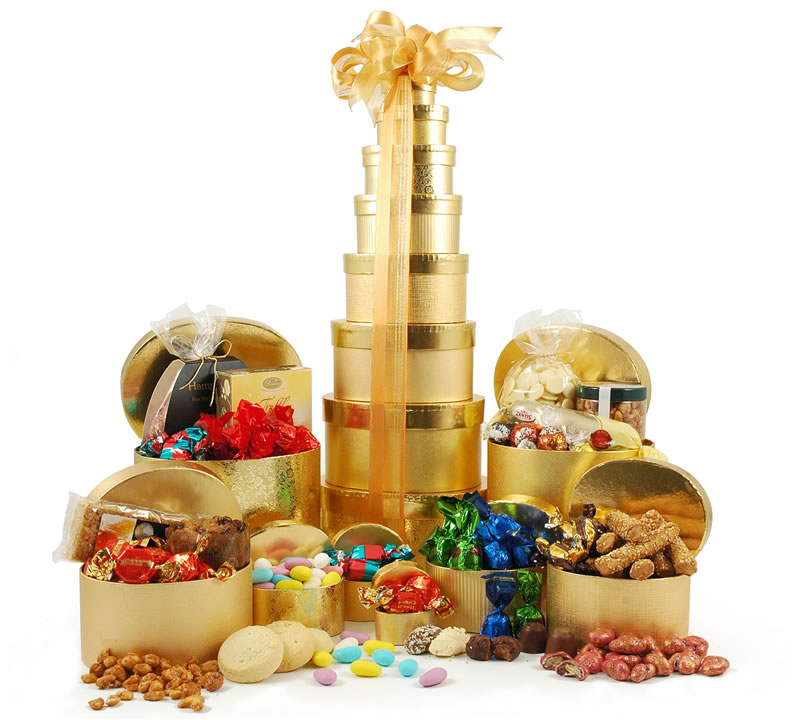 This impressive tower is sure to wow the lucky recipient. Treat them to Christmassy treats hidden away in each lair The 8 golden boxes contain a host of festive delights to discover. Treat them to wonders like sugared almonds, lemon butter cookies, honey roasted nuts and much more. This tower is perfect for sharing around the whole family too.
One of our popular Christmas hampers. Perfect for the wine lover who also loves a few tasty treats to go with their tipple, the Christmas Carol is as charming as it is delicious. The beautiful little basket nestles decadent delights like yoghurt coated nuts and sumptuous Belgian chocolates along with many more. The Australian Shiraz holds a full bodied depth that your sommelier friend will appreciate. They might even share!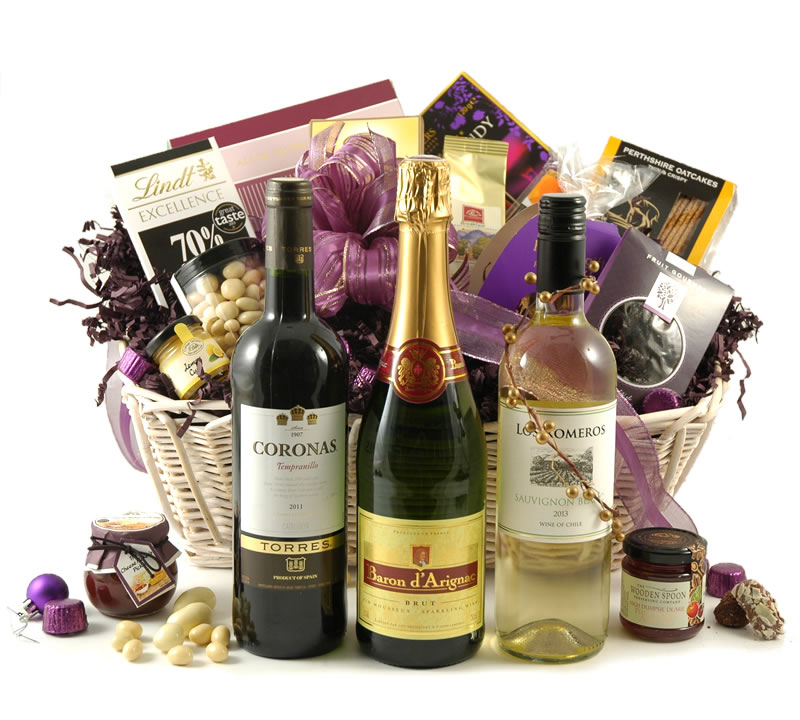 Fantastic for a family gift, the White Christmas hamper has something for everyone. The grown ups can tuck into the trio of red and white wines. The kids can discover a medley of wonderful festive treats like chocolates and biscuits. It doesn't stop there though. There are lots of sumptuous snacks and delights to find. With so much to discover, this wonderful gift basket is one of our bestselling Christmas hampers for a reason.