"When you wake up in the morning, Pooh," said Piglet at last, "what's the first thing you say to yourself?"

"What's for breakfast?" said Pooh. "What do you say, Piglet?"

"I say, I wonder what's going to happen exciting today?" said Piglet.

Pooh nodded thoughtfully. "It's the same thing," he said."
― A.A. Milne
It's the most important meal of the day. Nothing quite beats waking up to the scent of coffee, or the smell of freshly baked goodies lingering in the air as your tummy rumbles in anticipation. The only thing that makes breakfast even better is when it's served to you in bed!
The simple act of delivering your loved one a delicious meal in the morning can quite literally make their day.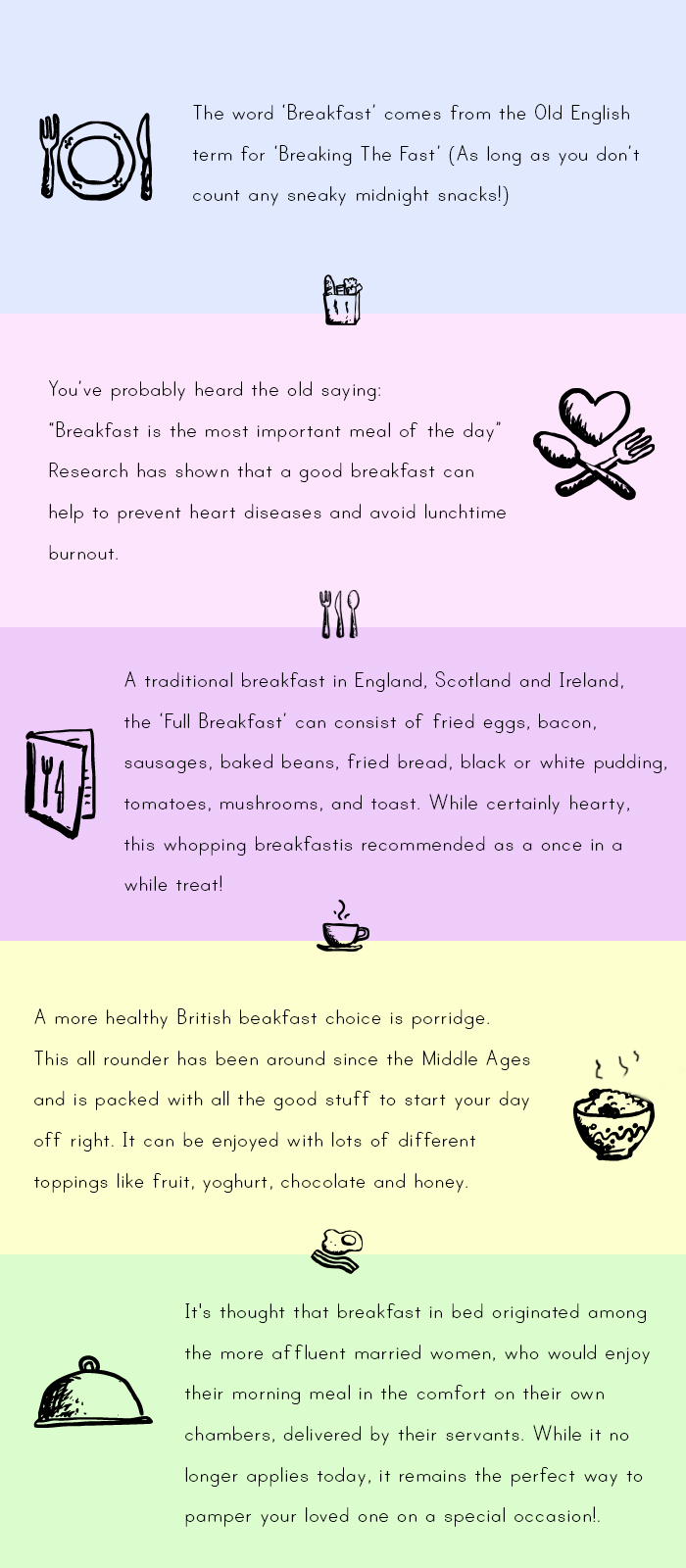 Because we know how important a good breakfast is, we have a great selection of breakfast hampers packed with treats for all occasions. Treat them to sumptuous breakfast muffins, an array of tasty jams and marmalade, freshly ground coffee, delicious tea, champagne and lots more delectable goodies that will make their morning a special one. You can browse our selection of breakfast hampers here.