Hard to believe it, but there are only 7 weeks left till Christmas, and we can barely contain our excitement! Though, we all know that huge task called gift shopping is drawing ever closer too. Well, to take some of the stress off, we've put together a list of wine gifts that make the perfect Christmas present. From the seasoned wine expert to somebody who's completely new to tasting, we have something for everyone and every budget! Just take a look below and see what catches your fancy, or check out our Christmas Hampers and Whiskey Hampers for more ideas!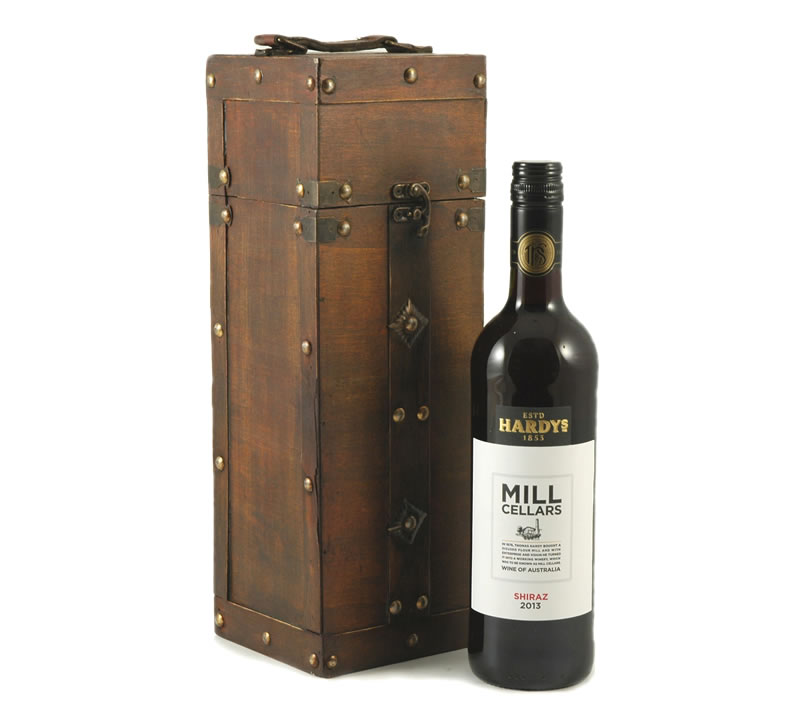 If you're gift buying on a budget, this Shiraz In Wooden Case makes the perfect present. The beautiful brass hinged box houses a fruity Australian Shiraz with a hint of spice. For more wine gifts under £30, see the full range here.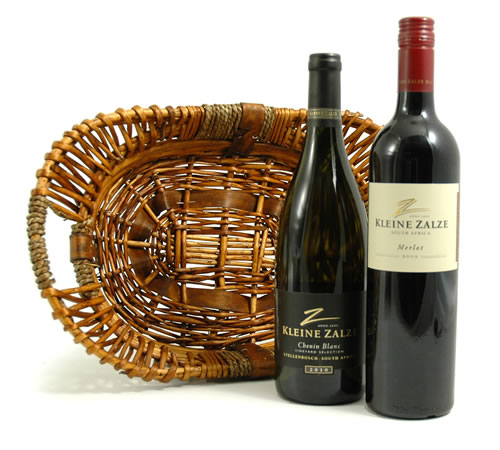 A popular addition to our wine gifts, this dynamic duo is bound to impress your sommelier friend! Nestled in a beautiful wicker basket the award winning Chenin Blanc is complemented by the elegant, soft bodied Merlot.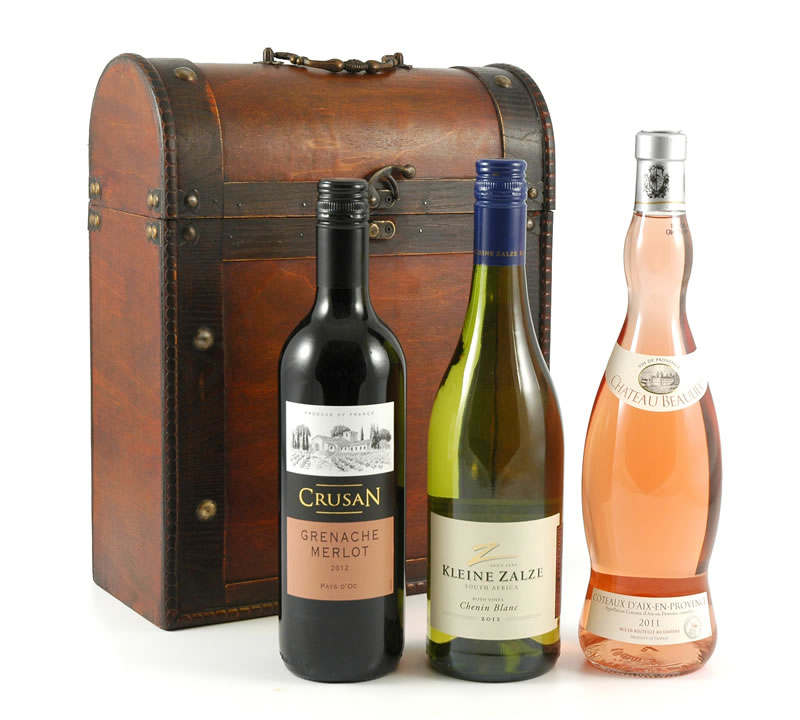 This gift covers all the bases when you're looking for variety. The beautiful antique effect chest houses a trio of treasures inside. Treat the lucky recipient to A fruity Grenache-Merlot from France, a ripe Chenin Blanc and a delightful Rosé.
If you're looking for a wine gift that will make a big impression, our Old & New World Selection is a great choice! Presented in a beautiful wicker basket, this stunning foursome perfectly combines a world of wines. Indulge the lucky recipient in award winning wines from Spain, Australia, Italy and Chile.
Are you looking for more wine gifts? View our full range here!