One of our best selling gift baskets, the Sapphire hamper has it all. It simply oozes quality, containing a huge assortment of luxury food and award-winning wine. Celebrate a big birthday, thank a client, or congratulate the happy couple. Let's take a look at some of the items inside.
Two  Award-Winning Wines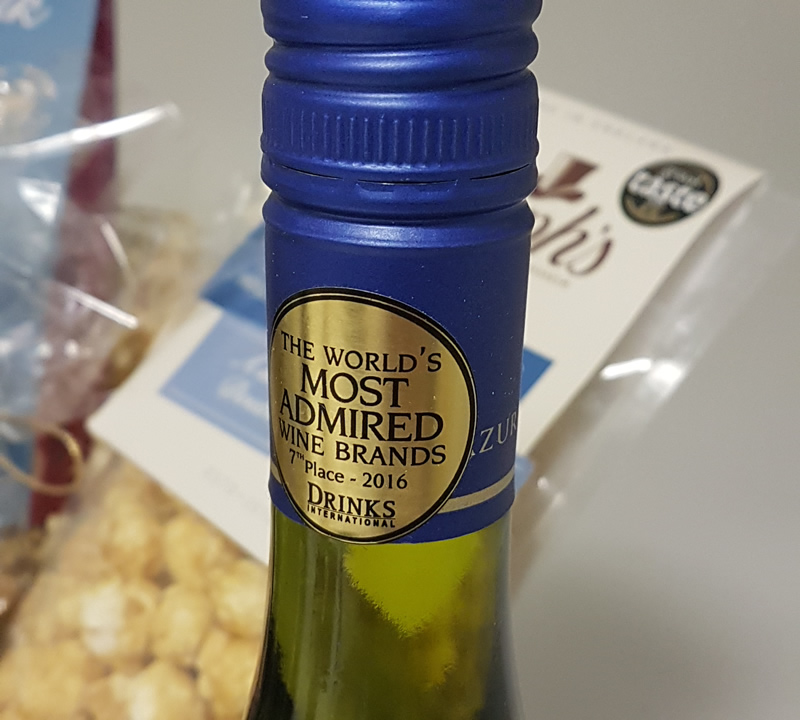 The Sapphire hamper is all about luxury, and for that reason, we've included two award-winning wines for the recipient to discover. The smooth flavours of the Shiraz-Cabernet and fruity Sauvignon won't fail to impress. The lucky recipient will love pouring a glass while they explore the rest of the goodies in this hamper.
Joe & Sephs – Double Salted Caramel Popcorn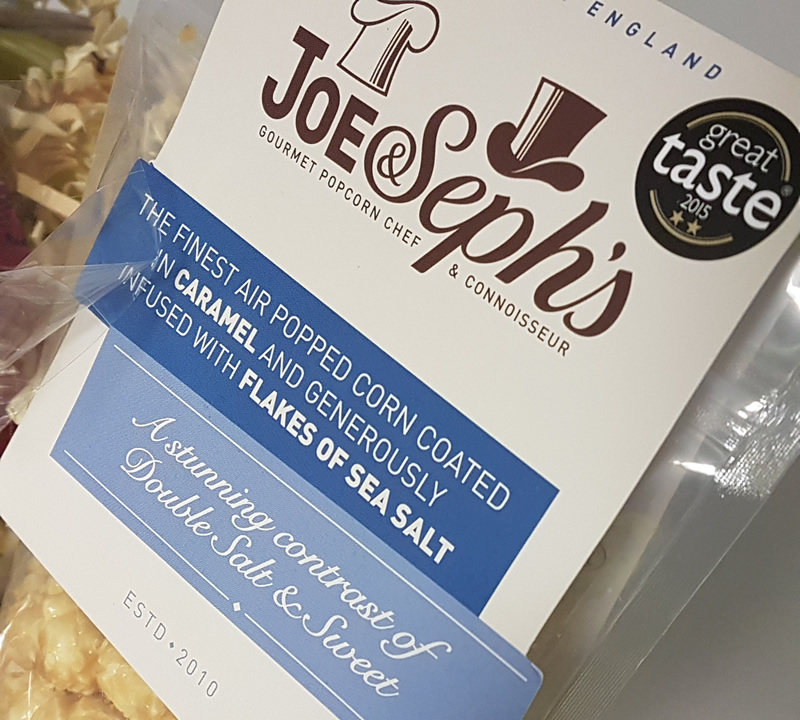 Gourmet popcorn is all the rage these days, so we have carefully selected the best to include in the Sapphire. This scrumptious popcorn is infused with caramel and sea salt to create a flavour adventure like no other. The sweet and saltiness pairs wonderfully with the Sauvignon, bringing your tastebuds on a delicious journey.
Buttermilk Caramel & Sea Salt Crumbly Fudge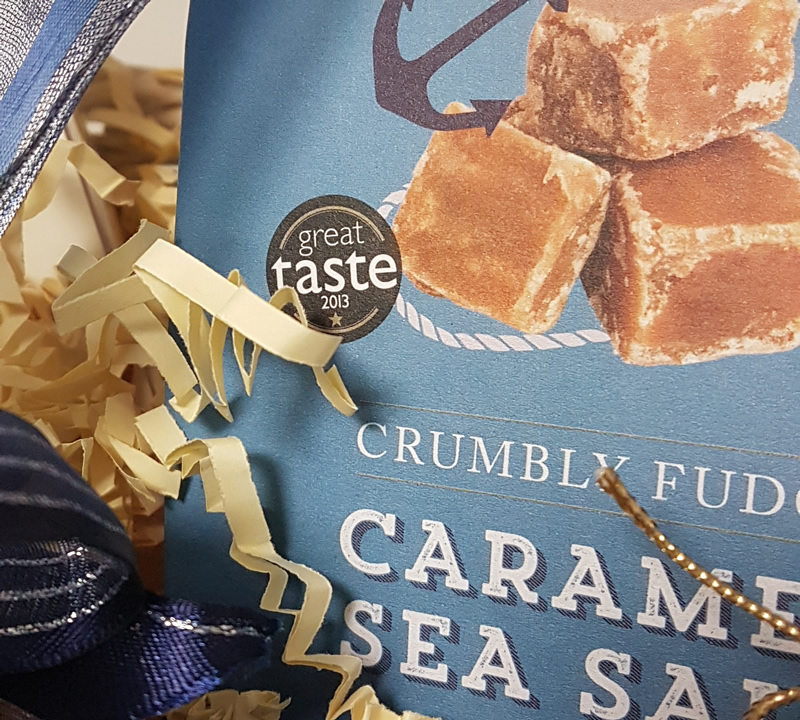 This moreish, crumbly salted caramel fudge will satisfy even the sweetest tooth. This fudge melts in the mouth and gives way to a delectable combination of sweet and salty. Handmade in Cornwall, it has won Great Taste 2013.
Cottage Delight Spicy Mango and Ginger Chutney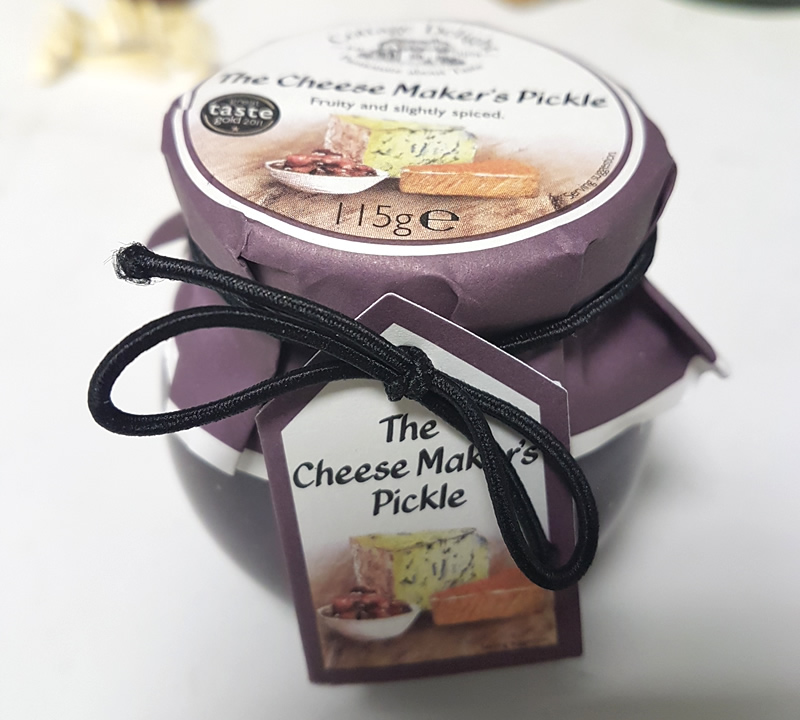 Another award-winning item in our Sapphire hamper, this delightful chutney is the perfect afternoon treat. Spread it on the Perthshire oatcakes while you enjoy a glass of wine. The lucky recipient won't be able to resist going back for more!
Handmade Wicker Basket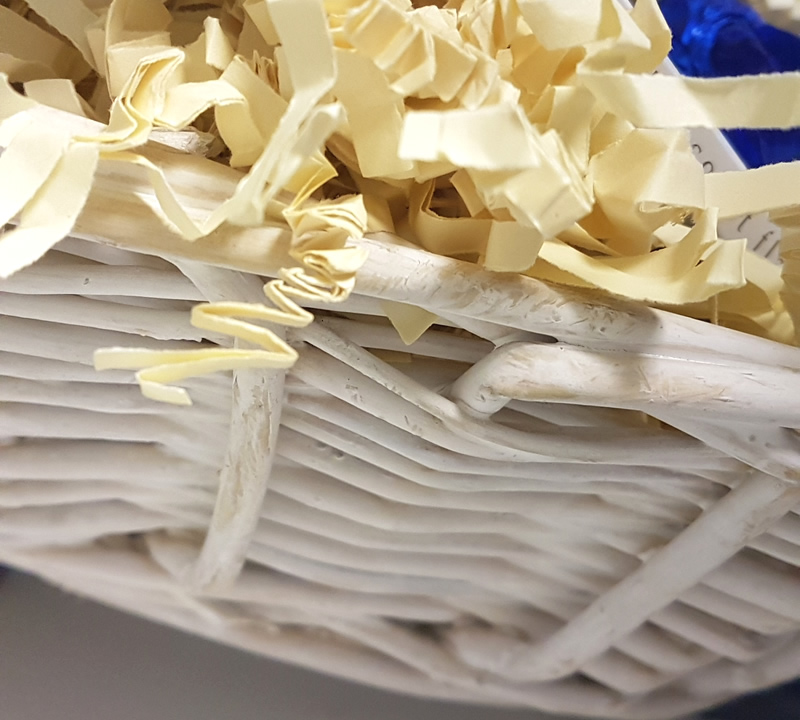 The contents of the Sapphire hamper come housed in a beautiful basket. Intricately woven wicker in a whitewash makes for a lovely presentation. Even better, you can re-use this basket to store keepsakes. The hamper is lovingly hand-tied with a blue ribbon and includes an optional personalised gift message.