Almost everybody celebrates birthdays, so it's likely that one of your friends has one coming up soon. Wether its your bff, a new acquaintance, or an old friend you've recently caught up with, they all have one! And therein lies the problem…what to get them for a birthday gift. A birthday hamper of course! They have a little bit of everything to tried your pal to. Each item that goes into one of our birthday hampers is carefully hand selected by us so your friends special day will have a touch of luxury. Take a look at the selection below, or shop the full range here.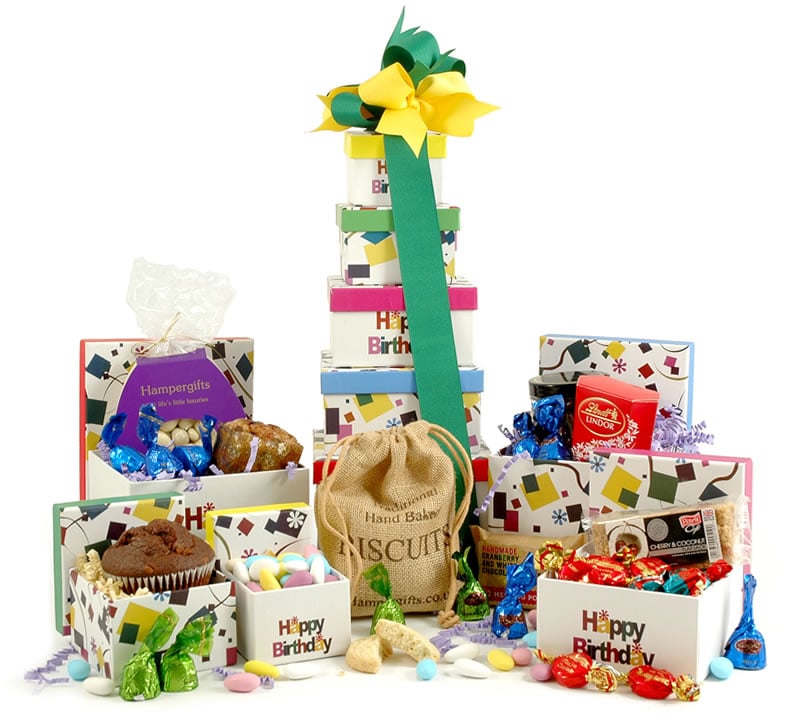 You can't deny that little thrill of excitement when there's a colourful gift box filled with surprises! Well, our Happy Birthday Tower has five of them! Five boxes filled with all kinds of wonderful yummies make this birthday hamper one of our most popular. Truffles, fudge caramels, cookies and much more will satisfy even the sweetest tooth.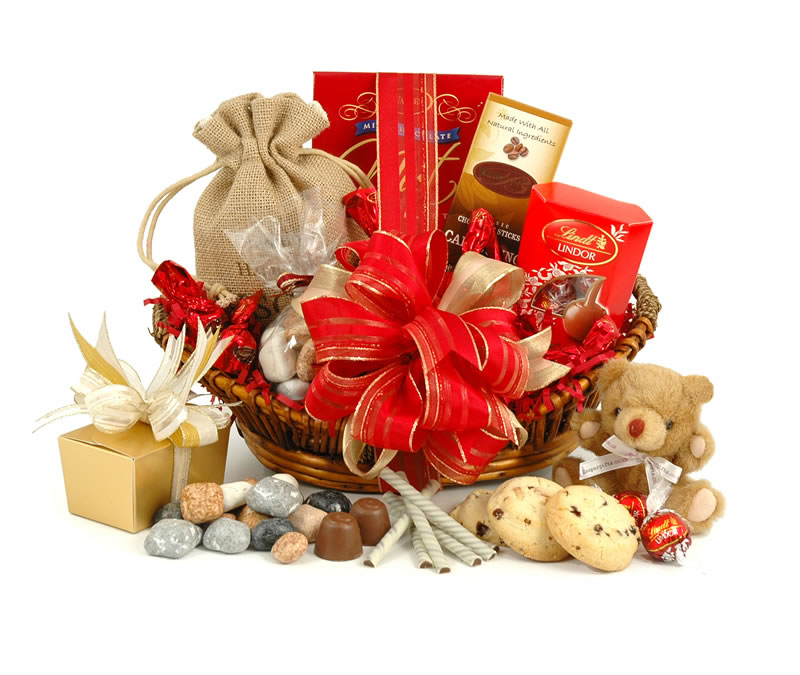 If the birthday boy or girl has a thing for luxury chocolate, then this chocolate filled birthday hamper should do the trick! Our Chocolate Lovers Hamper is packed with chocolate treats. Treat them to boutique chocolate themed wonders like white chocolate cookies, award winning Italian creams, truffles and more. The adorable little teddy bear adds the perfect finishing touch to this birthday treat.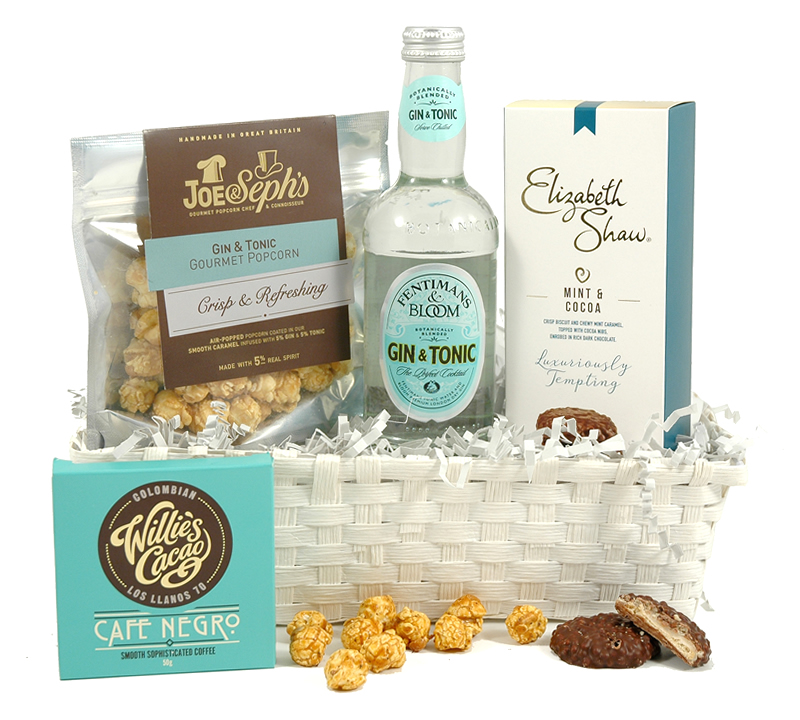 Treat them to some classic flavours with our new gin themed birthday hamper. The Gin & Tonic Tray contains a wonderful medley of tastes. They will love the gin and tonic flavoured popcorn to compliment the cocktail itself and the delicious mint and cocoa cookies will add a layer of sweetness. The coffee flavoured chocolate is delightfully dark and luxurious.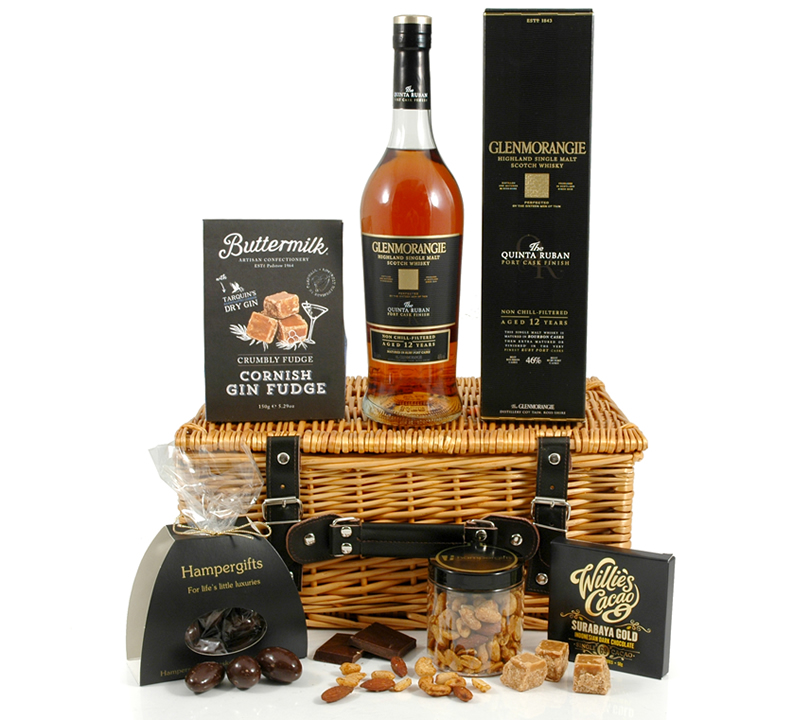 Celebrate a milestone birthday with this hamper. Perfect for the friend or family member who loves nothing more than a good whiskey and a selection of sweet treats to enjoy. This impressive birthday hamper comes presented in a re-usable wicker basket (maybe you can hide next years birthday surprise in there!)