As I currently type, there's a deluge of rain making a mini lake in the back garden and a massive clap of thunder has just made me jump about 5 feet out of my chair…What's an English summer without a little rainstorm or two?
Why not celebrate June with a few indoor treats while you wait for the clouds to pass?
French Linen Watering Can
Indulge yourself with this gorgeous pampering treat after a long day in the garden, or after that mad dash indoors when the heavens have opened!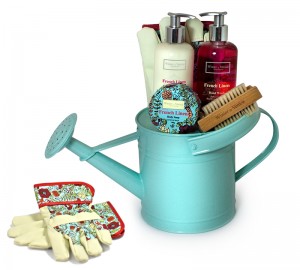 It's packed with all the essentials needed for a pure pampering session, all housed in a gorgeous re-usable watering can complete with a lovely set of gardening gloves (perfect for protecting newly moisturised hands while you tackle some stubborn weeds)
The body soap, hand lotion and hand wash are all infused with Milk Thistle, an ultra-moisturising, skin soothing and softening herb that will leave you feeling like a whole new person!
A Taste Of Summer
Okay, so you can't go frolicking in the meadows right now, so how about an indoor picnic with this array of foodie treats?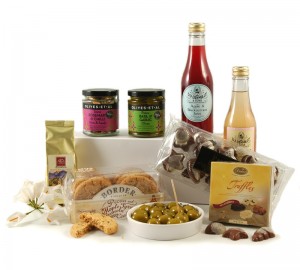 Hand selected goodies that perfectly capture what summer is all about, this collection of tasty treats is bound to add a little sunshine to your day.  From award winning olives and elderflower presse, to luxurious Belgian truffles and lemon cookies, you can have all the best bits of summer in the comfort of your own home.
Emerald White Wine Hamper
The barbecue might be off, but that won't stop you!  Invite your friends over and throw a dinner party with this Mediterranean medley of goodies.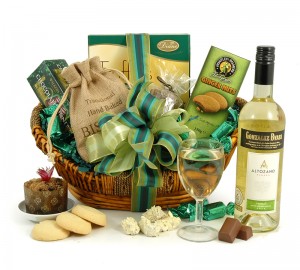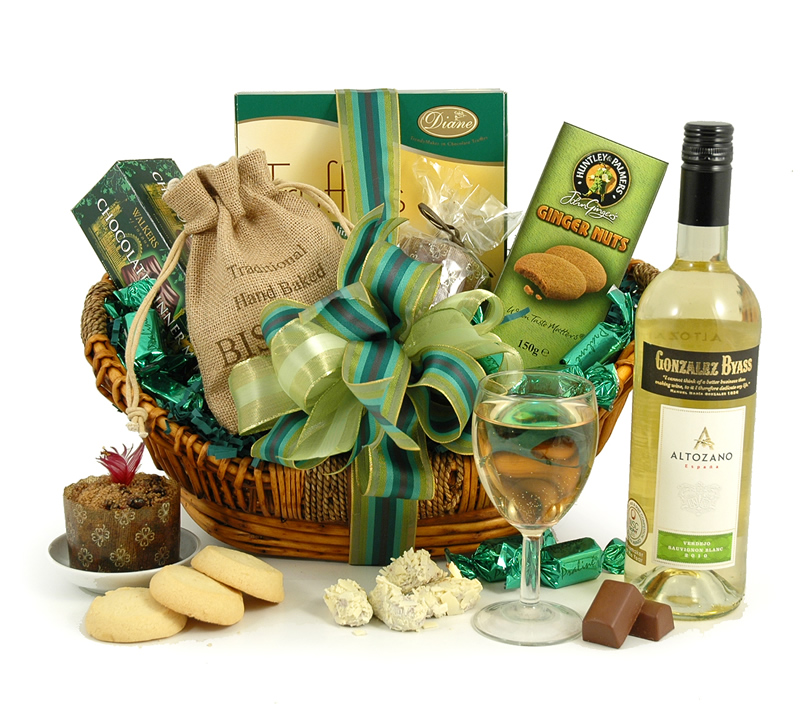 Wine hampers don't come much better than this. With a sumptuous Spanish white coupled with Sicilian Lemon Butter cookies, plus a range of premium biscuits, chocolates and cake this wine basket is all you need for an impromptu get together, perfect for when that BBQ has been cancelled. Like all our wine hampers, it comes elegantly gift wrapped by hand – with a personal message.