While the kids are out in the garden hunting for chocolate eggs, why not discover some Easter treats for yourself? With our range of luxury hampers and Easter gifts, you will love unwrapping all kinds of delights in our hampers! From giant chocolate eggs to boxes filled with a medley of sweet and savoury goodies, you're bound to find something you love. Make sure you get your hamper on time though, our order cut off is Tuesday April 11th!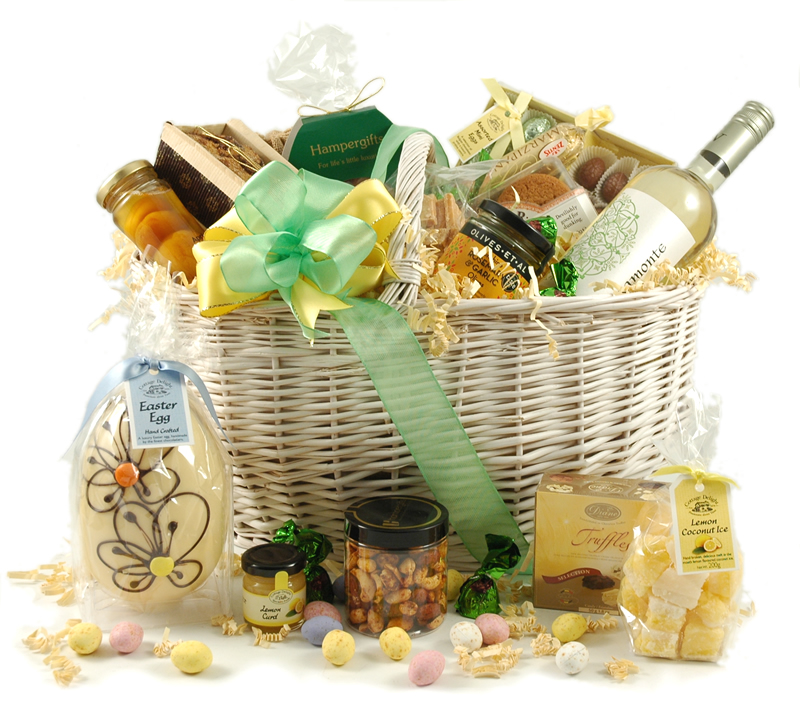 Choc full of all kind of sweet and savoury goodies, this huge basket contains something for everyone. With delicious white wine for the grown ups, the rest of the contents can be shared around the whole family. Indulge in mouth watering delights like a Belgian chocolate egg, savoury bread sticks, biscuits, nuts, fudge,syrup and much more!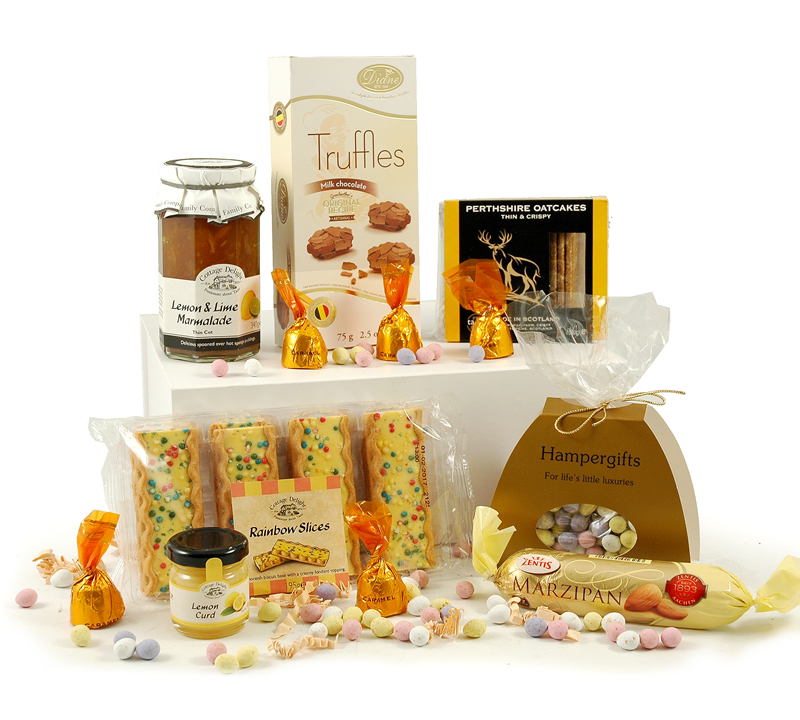 A rainbow full of goodies, the Easter Gift box encompasses the flavours of Easter. The fetching magnetically sealed box houses delicious rainbow slice biscuits, speckled chocolate eggs, truffles, pralines, marzipan loaf and savoury treats like zingy lemon and lime marmalade and oatcakes.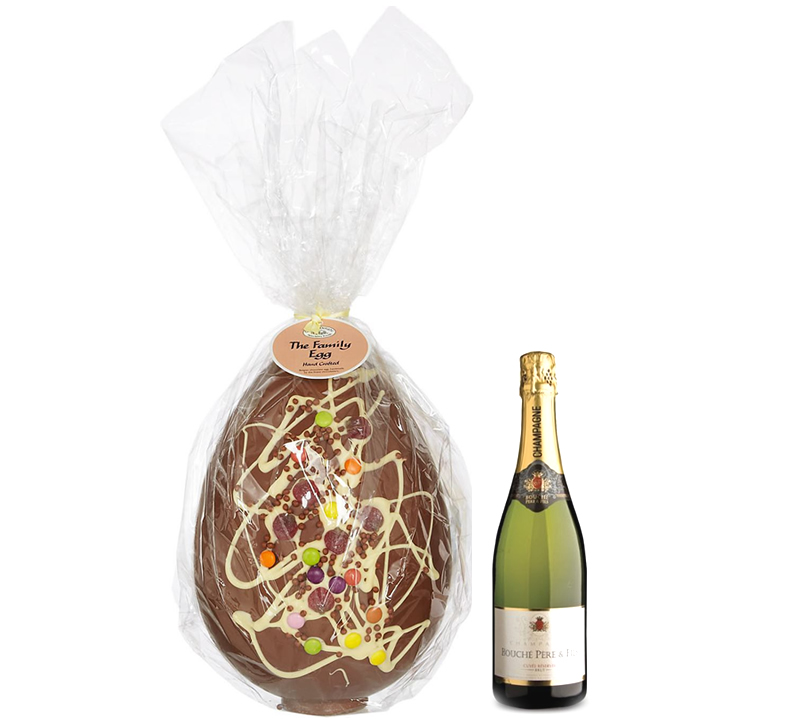 This dynamic duo combines two of the best things in the world…chocolate and champagne. Weighing an impressive 1.2kg, the giant chocolate Easter egg stands at an impressive 35cm, making it the perfect talking piece for the middle of the table (if it lasts that long!). The award winning champagne offers a soft, bubbly companion to the luxurious Belgian chocolate of  the egg.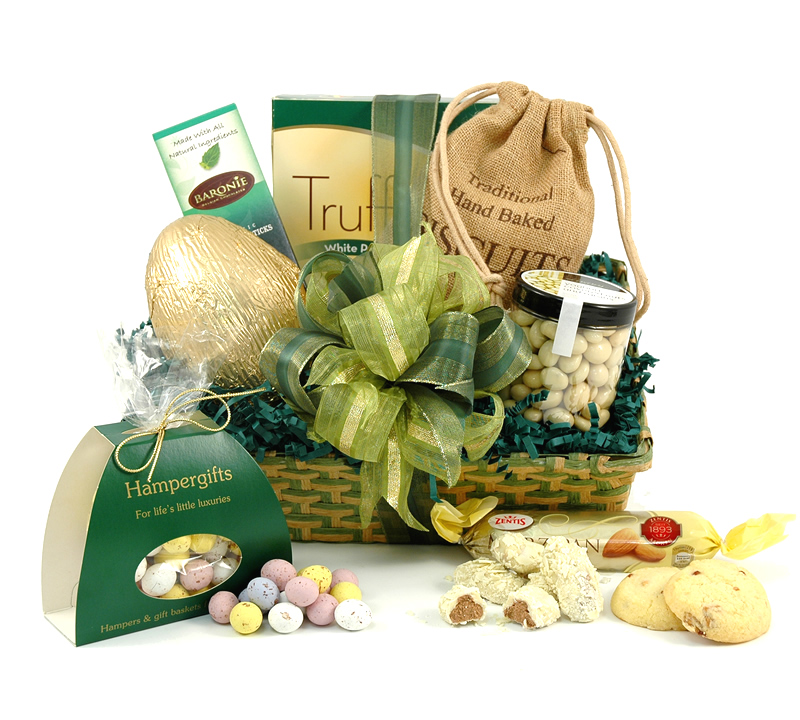 If you're looking for a hamper with some wow factor that wont break the bank, this beautiful green wicker gift basket is packed full of Easter treats like marzipan, ginger biscuits, yogurt coated brazils and of course, a big chocolate Easter egg!