We're always on the lookout for the best products to add to our latest hampers or gift baskets. Let's take a look at our newest additions. Perhaps you'll find some Christmas present inspiration! View our full selection here.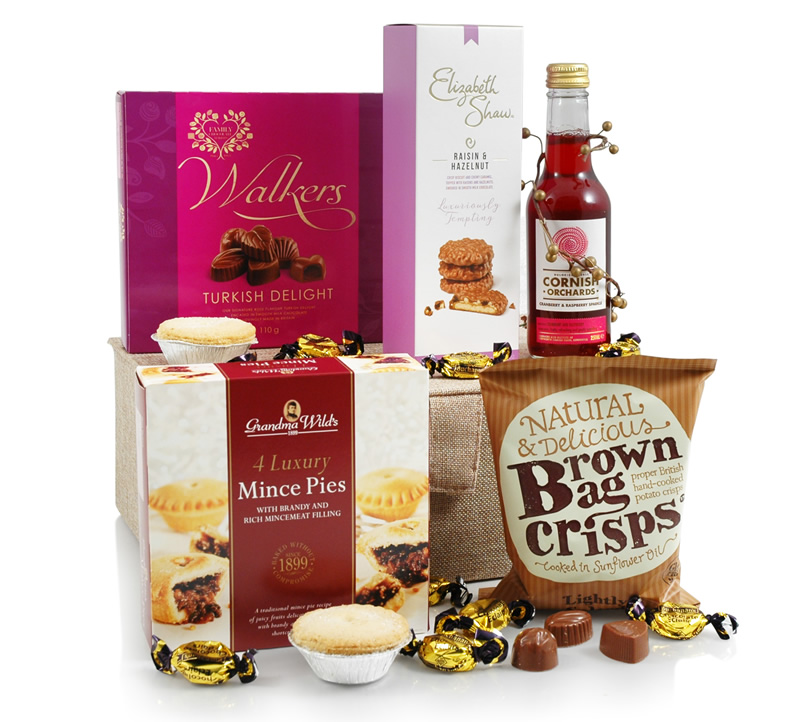 This Christmas hamper is brimming with goodies to enjoy. The hand-woven magnetically sealing box contains an array of carefully selected festive treats. The lucky recipient will just love tucking into mince pies, chocolate eclairs, hazelnut biscuit and more. Add a personalised gift message to your order too!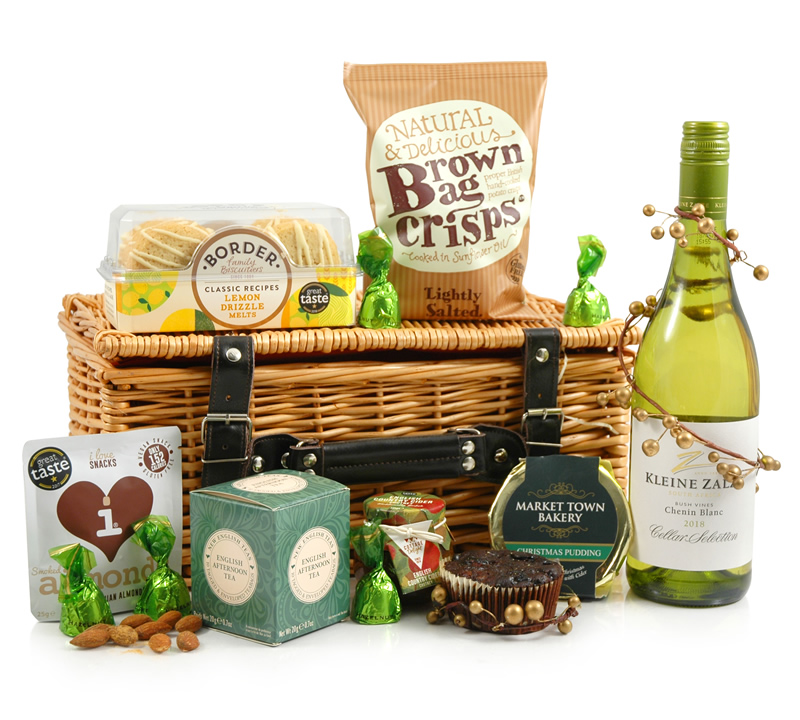 Do you love the classics? Well, the Christmas Treasures hamper is the one for you. This wicker basket contains a big assortment of some of the best-loved festive goodies. Discover award-winning great like lemon drizzle melts, chutney with cider, and of course a beautiful Chenin Blanc. That's not to mention all the other goodies you can tuck into this Christmas.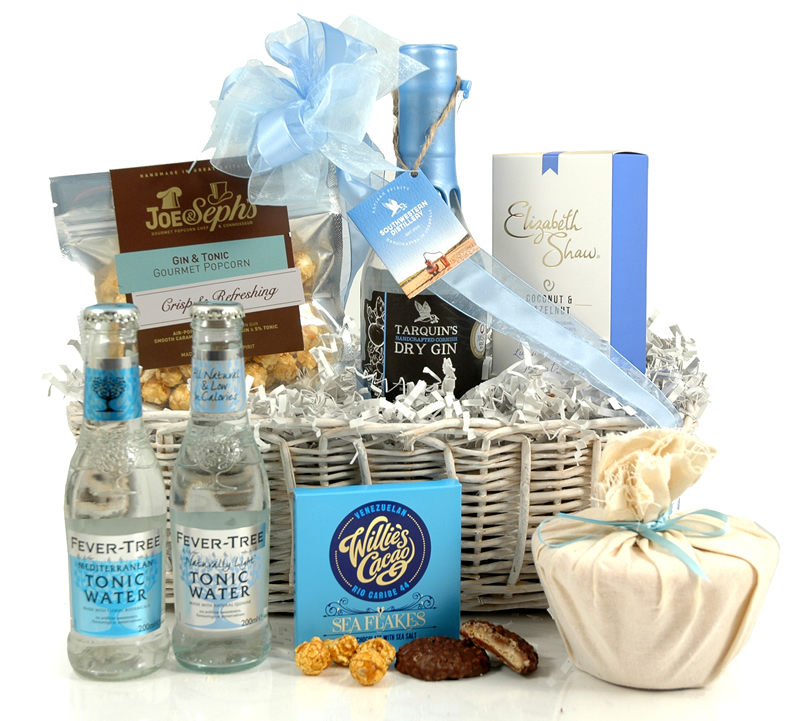 If you're looking for the perfect present for the gin aficionado who also can't resist a sweet treat, then this one's for you. Gin hampers are a must-have for Christmas, and our Winter Gin Hamper has it all. Treat the lucky recipient to Tarwuins handcrafted Cornish gin, surrounded by an array of luxury treats. Who can say no to gourmet popcorn, hazelnut biscuits, and if course, a Christmas pudding!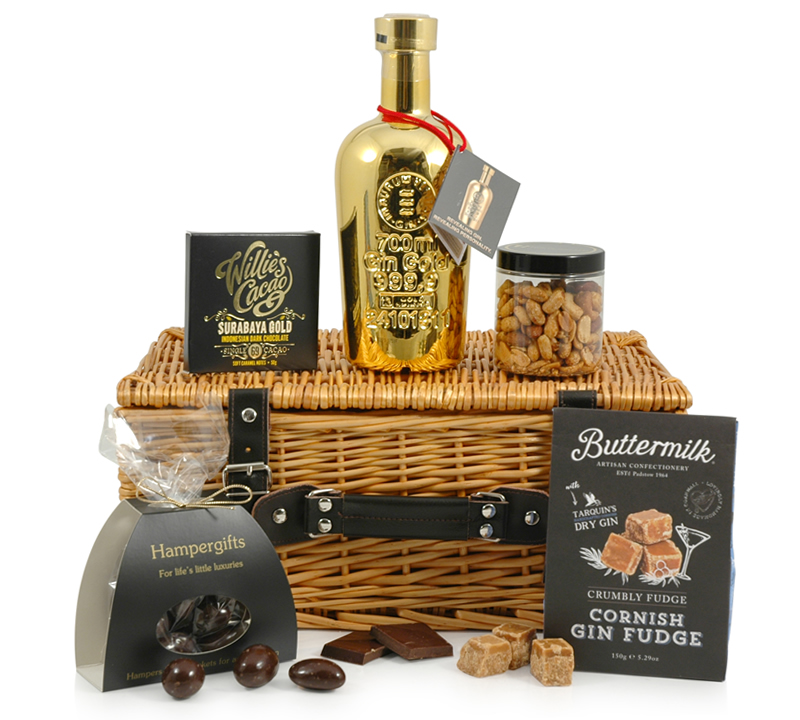 The golden heart of this hamper is the Gin Gold 999.9, and award-winning premium gin that is bound to delight the recipient. Surrounding the striking golden bottle is an array of goodies to complement. Housed inside a wicker basket, the giftee can open it up to discover dark chocolate brazils, crumbly fudge, and dry roasted buts and Peruvian dark chocolate.