There's always one person who's a fussy eater, or maybe they're watching their waistline this year. While everybody else is helping themselves to a delicious array of mouth-watering goodies, they'e standing there looking a little bit left out while they nibble forlornly on some lettuce.
We have the perfect solution! With our fantastic selection of bath and beauty gifts, you can keep everybody happy this year.
Vanilla Berry Hat Box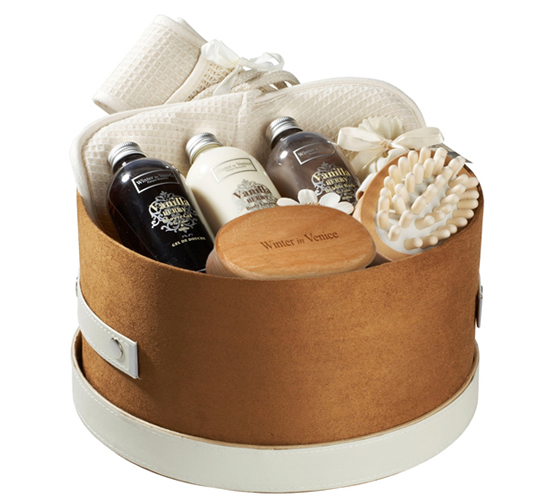 Beautiful and timeless, this hat box full of skin pampering goodies is bound to impress. Packed with a gorgeous array of beauty products infused with warm vanilla and berries, this box is perfect for somebody who loves a long soak in a warm bath. Including bath salts, luxuriously soft slippers, a body brush and a selection of gels, they are bound to have a very Berry Christmas!
Parisian Whisper Bath Tub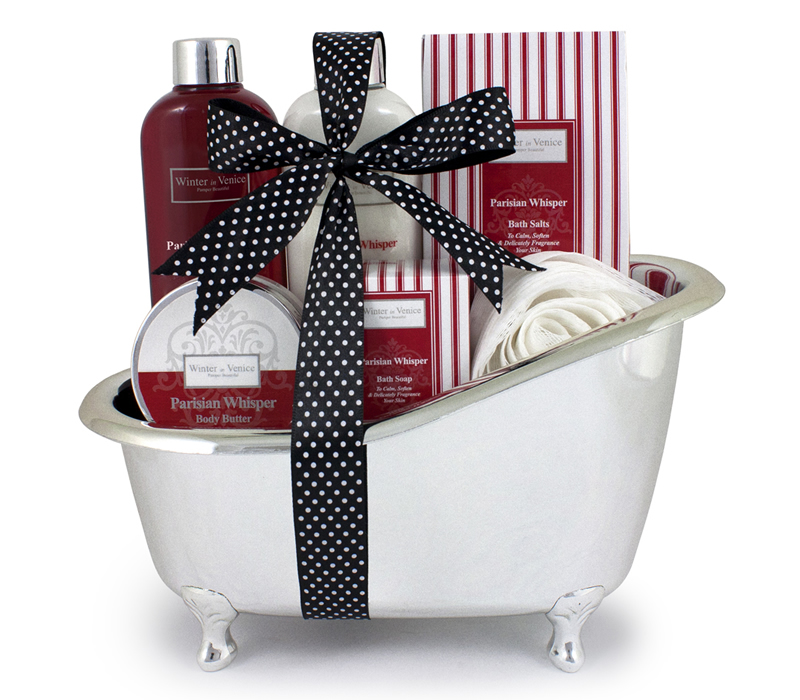 Oh la la! This luxurious gift contains everything you need for a winter's eve pamper session. Perfect for anybody who loves to treat themselves, this re-usable bath tidy is packed with silky soft body butter, shower gel, bath salt, body lotion and soap all infused with orange blossom scent for a festive fragrance. Also enriched with almond oil, cocoa butter and evening primrose oil, this gift tub is a real treat for the skin.
Bathtime Treat Tower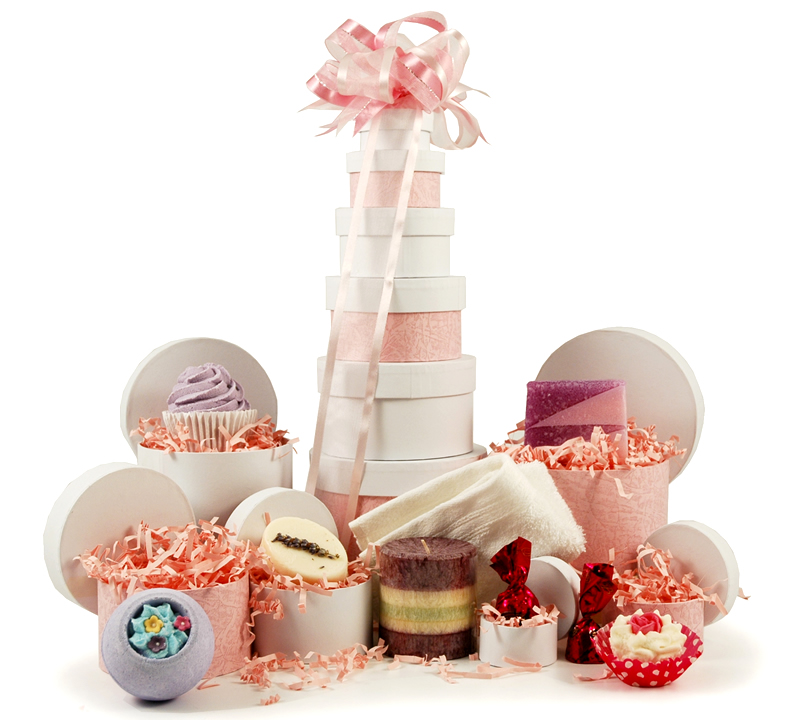 If you really want to impress, give them this tower of goodies! Our Bathtime Treat Tower is jam packed with scented products for the ultimate Christmas pampering. Treat them to skin scintillating treats like the fragrant bath blaster, the perfumed soap, bath brulee that you could almost eat, and a beautiful aromatic bath buttercup, among many more! To accompany this perfect pamper session, this tower also contains a scented candle, and oh so soft face towel. And just as a little extra treat, we have added two cherry truffles at the top of the tower (because who doesn't love truffles?)
Vintage Velvet Bath Gift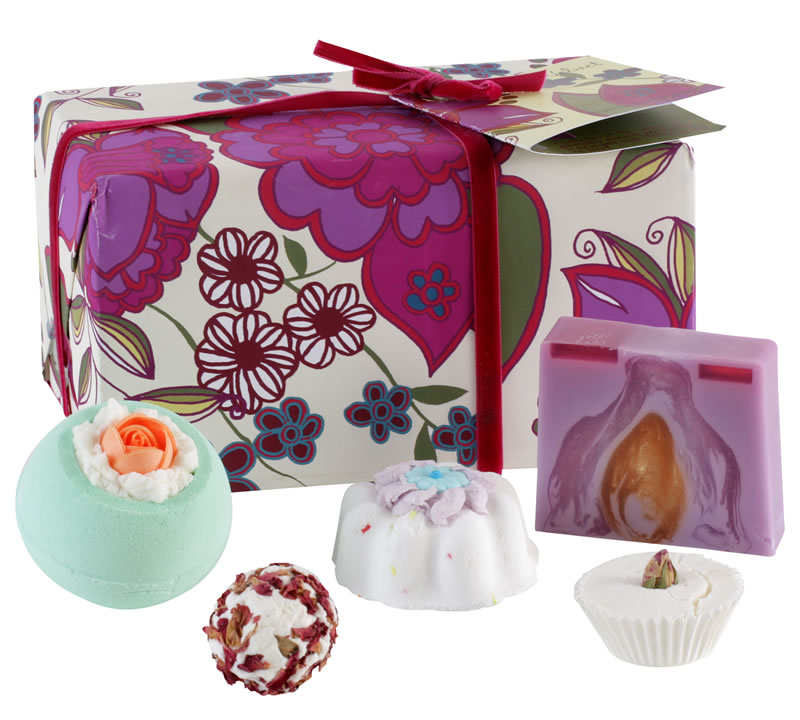 Have somebody who loves everything vintage themed? Give them this quirky gift set and treat them to uplifting indulgence. They will absolutely adore the gorgeous scented soaps and the bath creamer that fizzes softly in the bath, releasing a medley of perfume and essential oils.