Who doesn't love a good pampering session from time to time?
We've put together a list of some of our all-time favourite bath and beauty gifts that we have tried and tested here at Hampergifts. Whether you love all things continental with a zest for French luxury, or a vintage lover who adores classic bath fizzes and soaps, you are sure to find something that suits you here.
Parisian Whisper Bath Tub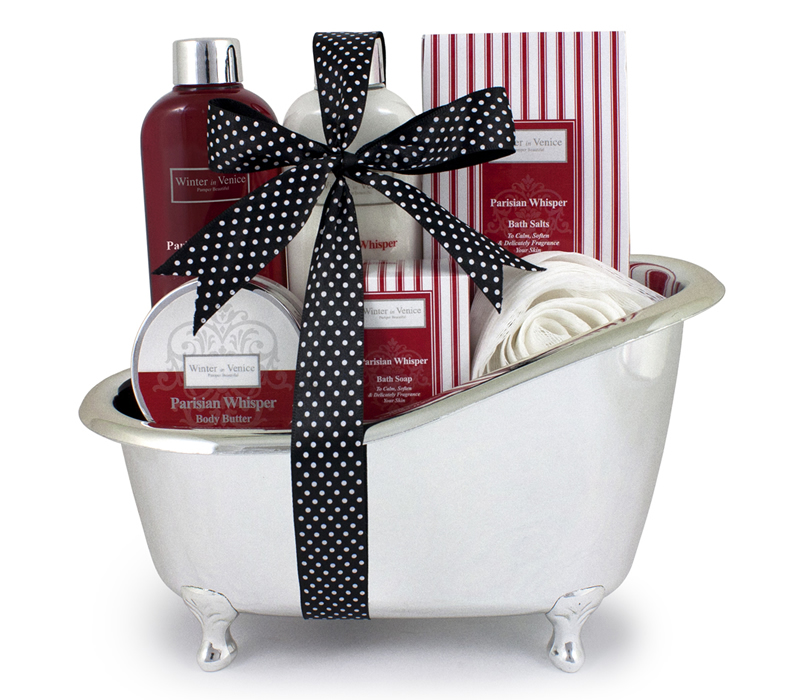 The perfect treat for those long lazy Sundays, transport yourself to the city of romance itself with this gorgeous collection of sumptuous body butters, soaks, salts and lotions. Infused with cocoa butter and almond oil, these luxurious skin treats are delicately scented with the alluring fragrance of orange blossom. Oh la la!
Vanilla Berry Hat Box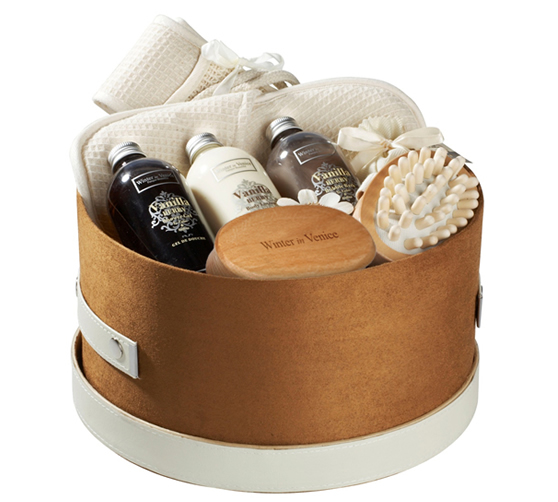 A timeless classic with everything you need for the perfect pampering, this re-usable suede hat box houses a delightful array of  body butters, bath pearls, lotions and accessories. All scented with an irresistible fragrance of warm vanilla and juicy berries, you won't want to get out of the bath!
Peruvian Lily Jewellery Stacker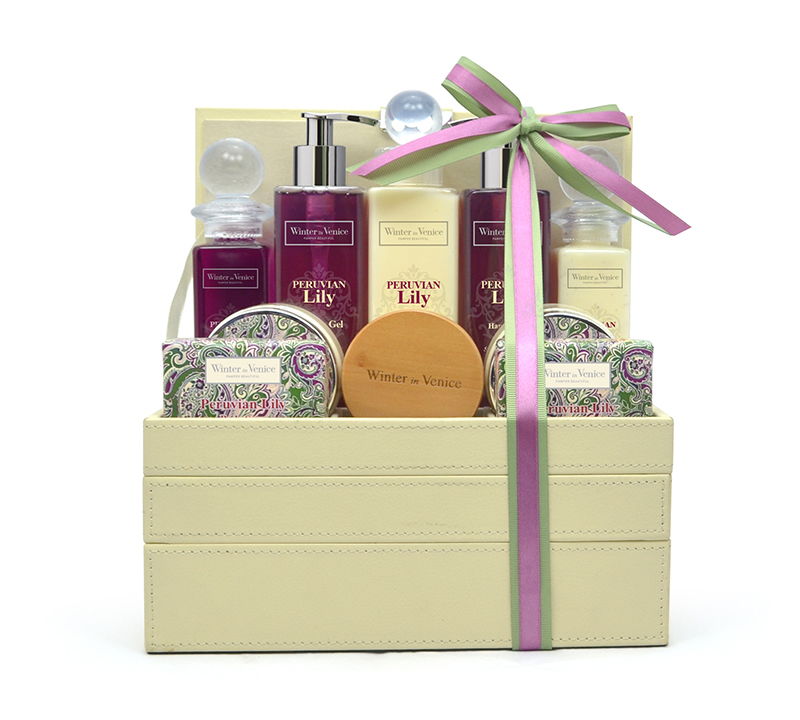 Turn a simple bath into a tip to the Peruvian Andes with this wondrous collection of scented pleasures. Enriched with extracts of Peruvian Lily, this gorgeous set contains a collection of bath essentials splendidly presented in a three reusable jewellery box trays.
Florence Cupboard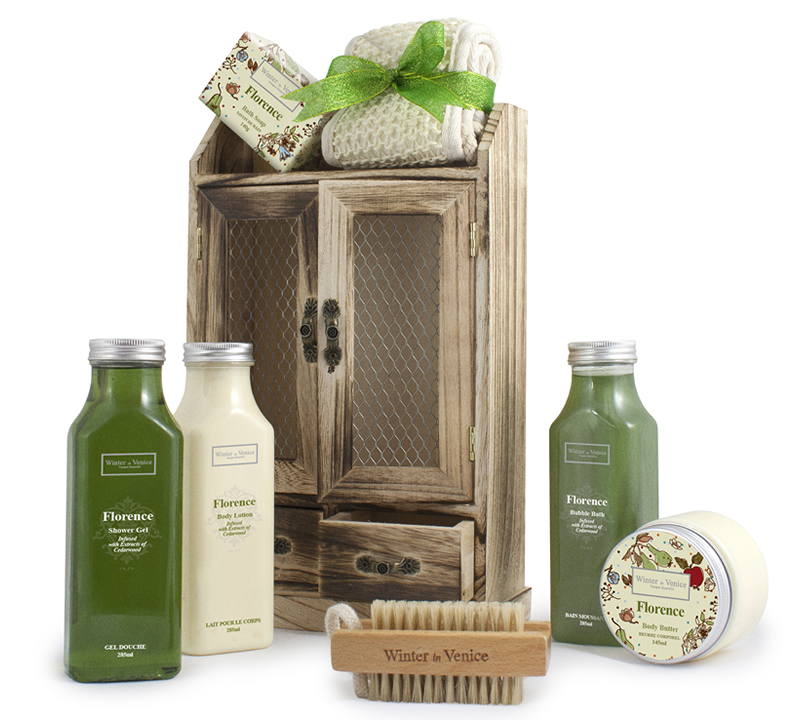 Inspired by the continental countryside of Florence, you can loose yourself in the luxurious scent of cedar wood and almond oil with this collection of delightful skin treats. All housed in a gorgeous mini cupboard that you can re-use to store your keepsakes and trinkets, the Florence Cupboard is the perfect way to treat yourself at the end of a long day and hold onto your most important memories.
We've got lots more pamper hampers in stock, check out the full range here.