We're in the middle of November and there's an undeniable chill in the air. That armchair by the fire is starting to look very tempting! Why not treat yourself to a long soak in the bath, surrounded by a host of bath and beauty treats? Our selection of pamper hampers are the perfect way to spend a winters evening. Or, if you're feeling generous, you can send them as a gift to somebody special this Christmas. From mini bathtubs filled with pampering goodies, to giant towers packed with scented delights, there's something for everyone.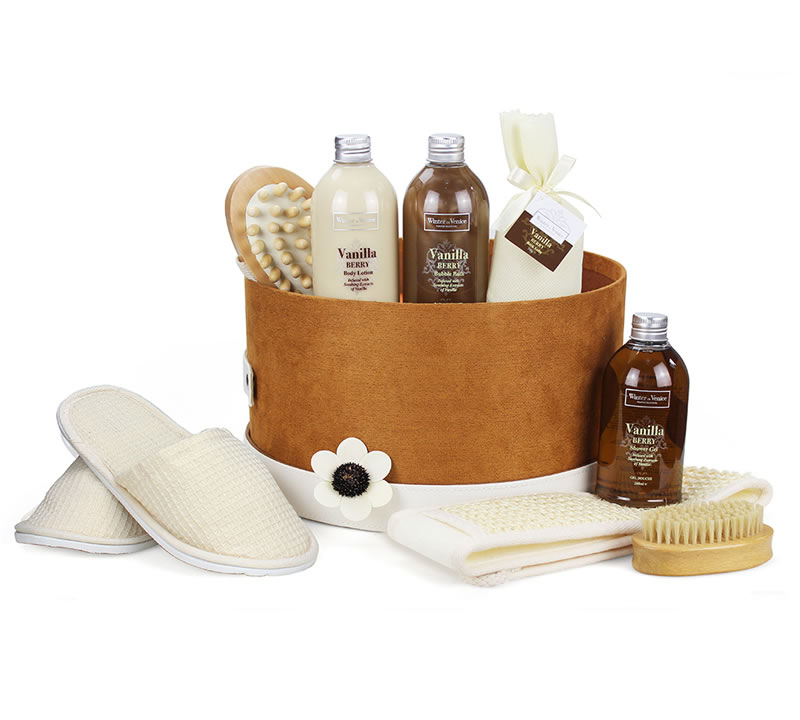 A real treat for the senses, the Vanilla Berry Hat Box is packed with a host of bath & beauty products for you to indulge in. Each lotion and potion is infused with vanilla and berries. Discover delights like bath salts, gels and lotions. Slip your feet into the soft slippers included! The hat box itself is covered with velvety soft suede, and can be re-used to store your keepsakes.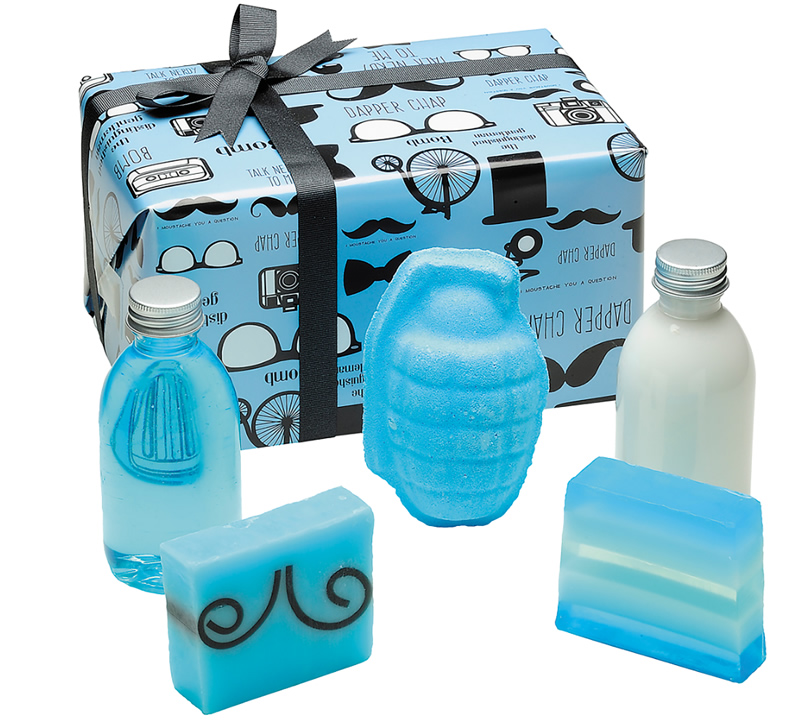 One of our popular pamper hampers for the boys, this one is filled with delightful treats for the dapper gentleman. The gift-wrapped box contains a fantastic selection of boyish bath products. Unwind with the fizzing bath blaster, and enjoy the scented soaps infused with natural butters. Order this for the dapper chap in your life and treat him to the pampering he deserves.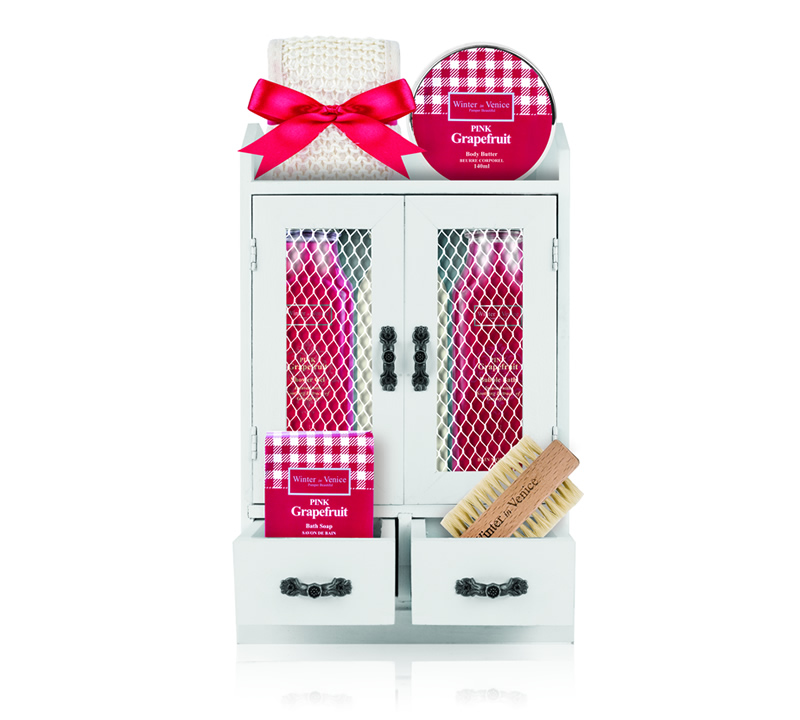 One of our bestselling pamper hampers, the Pink Grapefruit Cupboard will transport your senses back to those warm summer days. Forget the cold weather outside, and treat yourself to the the invigoration of citrus infused body butters, lotions and soap. This delightful array of treats is housed inside a beautiful mini cupboard which you can re-use to store keepsakes and trinkets.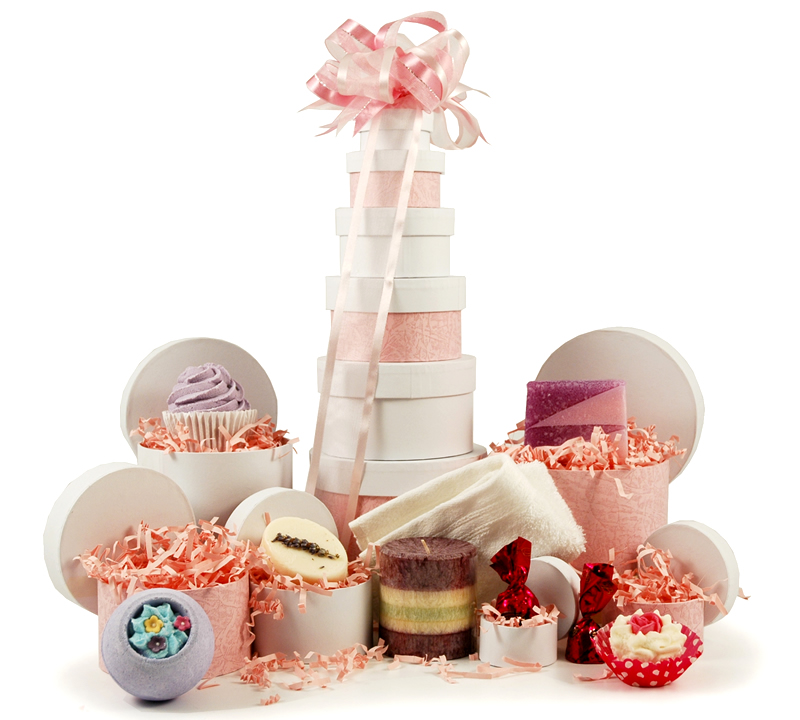 The ultimate pampering session, our Bathtime Gift Tower makes the perfect Christmas gift. Treat the lucky recipient to a tower of delights like a bath bomb, perfumed soap, massage bar, fragrant bath blaster, bath brulee and so much more. They will love the cleverly concealed cherry truffles in the top tower box, the perfect indulgence while they soak in the bath.
See more of our pamper hampers here. We have a fantastic selection for all occasions.