It's pretty amazing out there isn't it. It seemed like we were never going to get a summer at all a few weeks ago, but now we're enjoying some serious sunshine. Like so much weather in the UK, it can be a fleeting, so it's important to make the best of it. Our picnic hampers are one way to make the most of the beautiful sunshine. Why not plan an afternoon outdoors, and bring one of our hampers with you? Take a look at our selection of picnic hampers below and see what takes your fancy!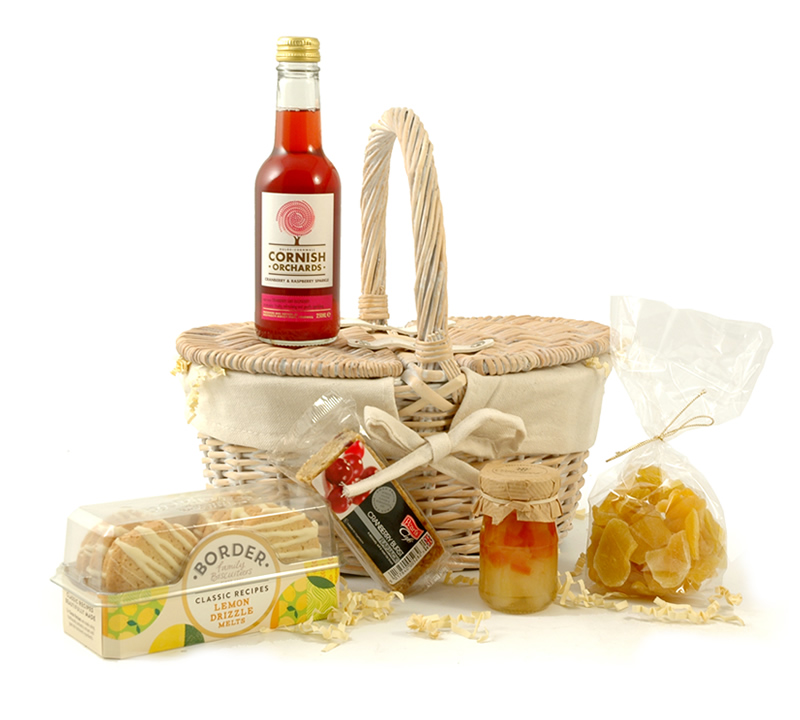 This one's for the kids. A delightful little basket filled with yummy summertime goodies, this will keep them entertained while you enjoy your grown-up hamper. They will love carrying one of these picnic hampers on a sunny day out.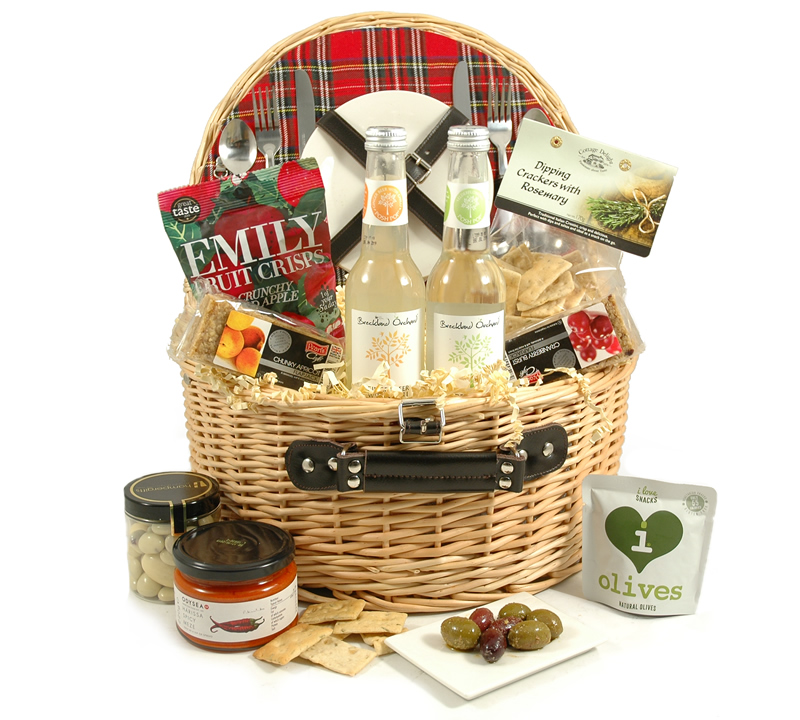 Perfect for a date, our Picnic Hamper For Two has everything you need for the perfect picnic. Simply grab a blanket, and bring this with you to your favourite picnic spot.  This picnic hamper contains a wonderful selection of delicious foods. This beautiful wicker hamper not only contains yummy foods, but it also comes complete with cutlery and ceramic crockery for two.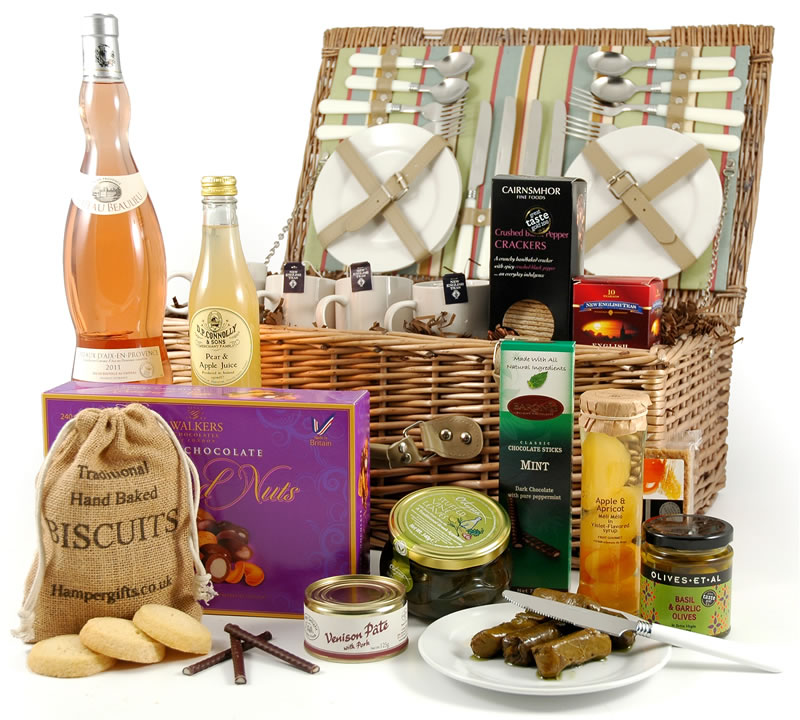 Perfect for all the family, this picnic hamper is brimming with tasty, award-winning delights. With enough for four, it's great for a group of friends and family to enjoy lunch outdoors. It comes complete with a 4 set of crockery and cutlery, so all you need to do is find your favourite picnic blanket, pick out a spot, and take our Picnic For Four Hamper with you.