It's almost time for those long rambles outdoors. While the April showers might be hanging around for longer than usual, it's definitely warming up! Why not plan your next great outdoor adventure with a picnic included? There's nothing quite like being out in the fresh air with delicious food and good company. While we can't provide the company, we can certainly deliver the delicious food! If it's just the two of you, or you're looking for a big spread, our selection of picnic hampers have something for everyone. Take a look at our full range here.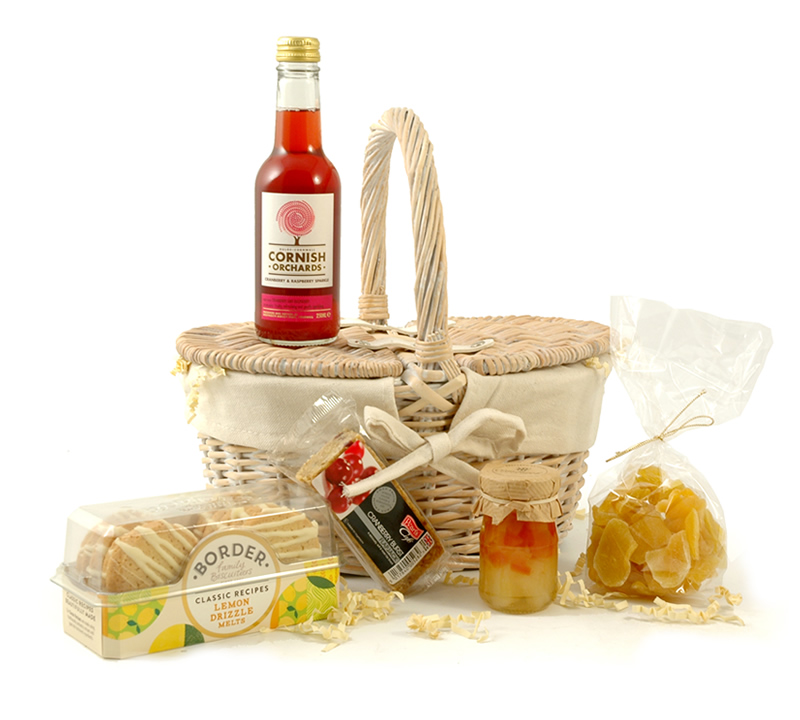 Perfect for small hands and a sweet tooth, our mini hamper is fantastic if you're bringing your little ones out for a summer picnic. They will love the delicious biscuits and sweet treats stored inside. The adorable little wicker basket can be re-used again and again.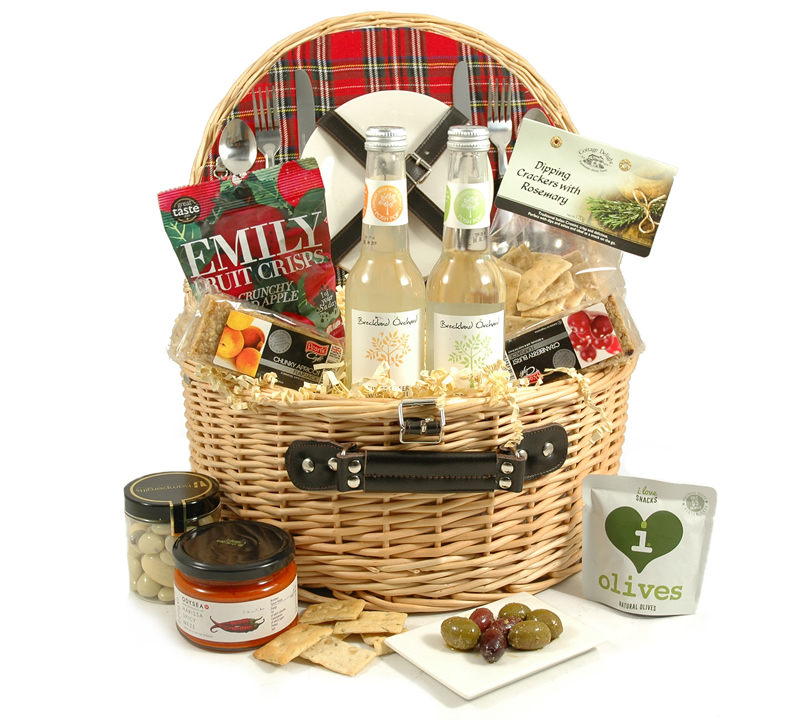 If you're planning a romantic afternoon out in nature, our Picnic Treats For Two is the perfect accompaniment to your day out. Filled with delicious Spring & Summer foods, all packed inside a re-usable lidded picnic basket, this hamper is a fantastic choice. It even comes complete with a set of cutlery, so you just need to pick it up and go!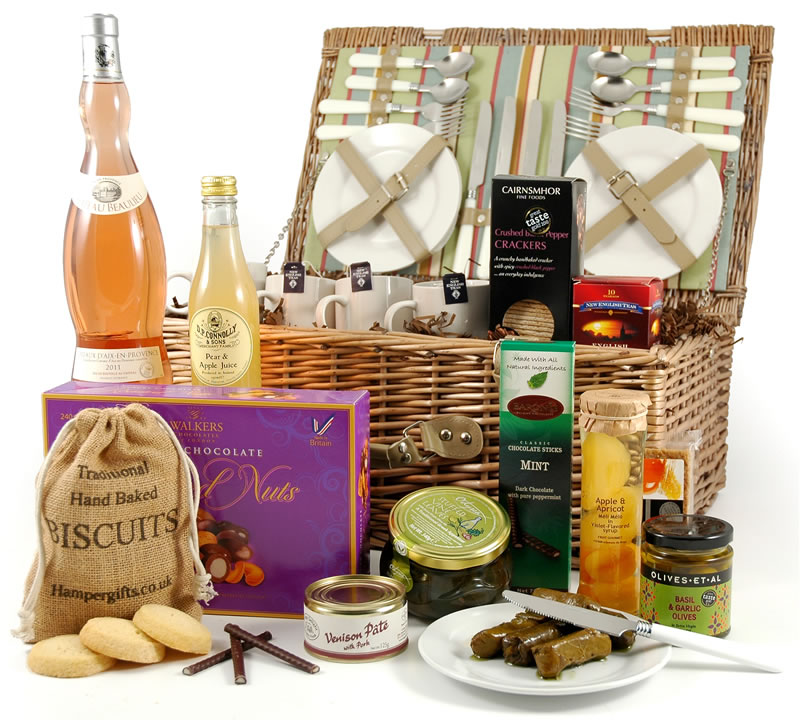 Perfect for a family day out, our Picnic Hamper for Four has something for everyone. Great for a get together with friends, or a double date out in the sunshine, this gorgeous hamper comes complete with cutlery for four and a host of delicious goodies to tuck into.