A simple gesture can mean so much more than we imagine, and sometimes that's forgotten in the workplace. Thank your hard working team, get your brand some more recognition, or welcome a new client with one of our corporate hampers. We have a wide range of carefully selected gifts and hampers for all budgets. Take a look at our selection below, or shop the full range here.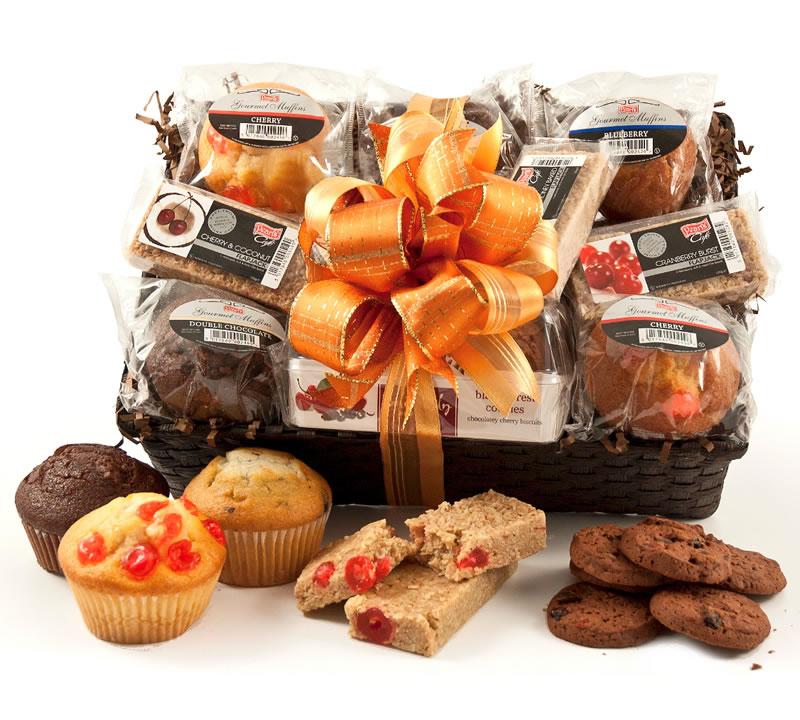 The perfect sharing hamper for the office, this gift basket is packed full of hand-selected muffins and flapjacks, along with some delicious award-winning biscuits. The delectable Sicilian lemon butter cookies are irresistible too! It's the perfect gift for when you're on a budget but want to send your staff a little something. Add a personalised gift message to let them all know how much you appreciate them.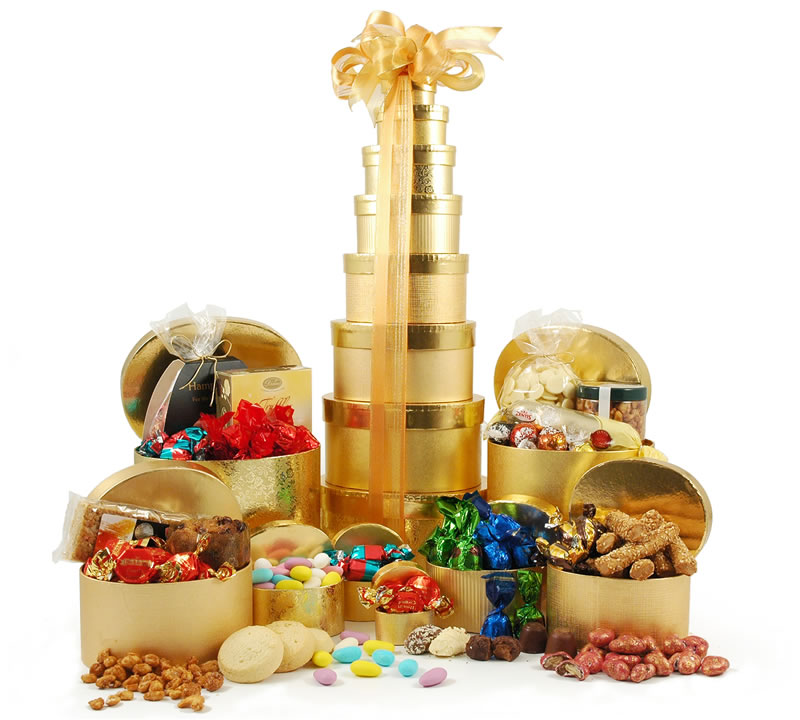 Make a big impression with our 50cm tall Deluxe Golden Tower. One of our bestselling corporate hampers, this stack of 8 golden gift boxes is filled to the brim with a selection of carefully hand-selected items to enjoy. Pure indulgence in a hamper, this tower contains award-winning ginger & chocolate cookies, Belgian truffles, chocolate coated Brazils, caramels, hand-made biscuits and so much more It's perfect for sharing around the office, welcoming a new client, or celebrating a milestone with your staff.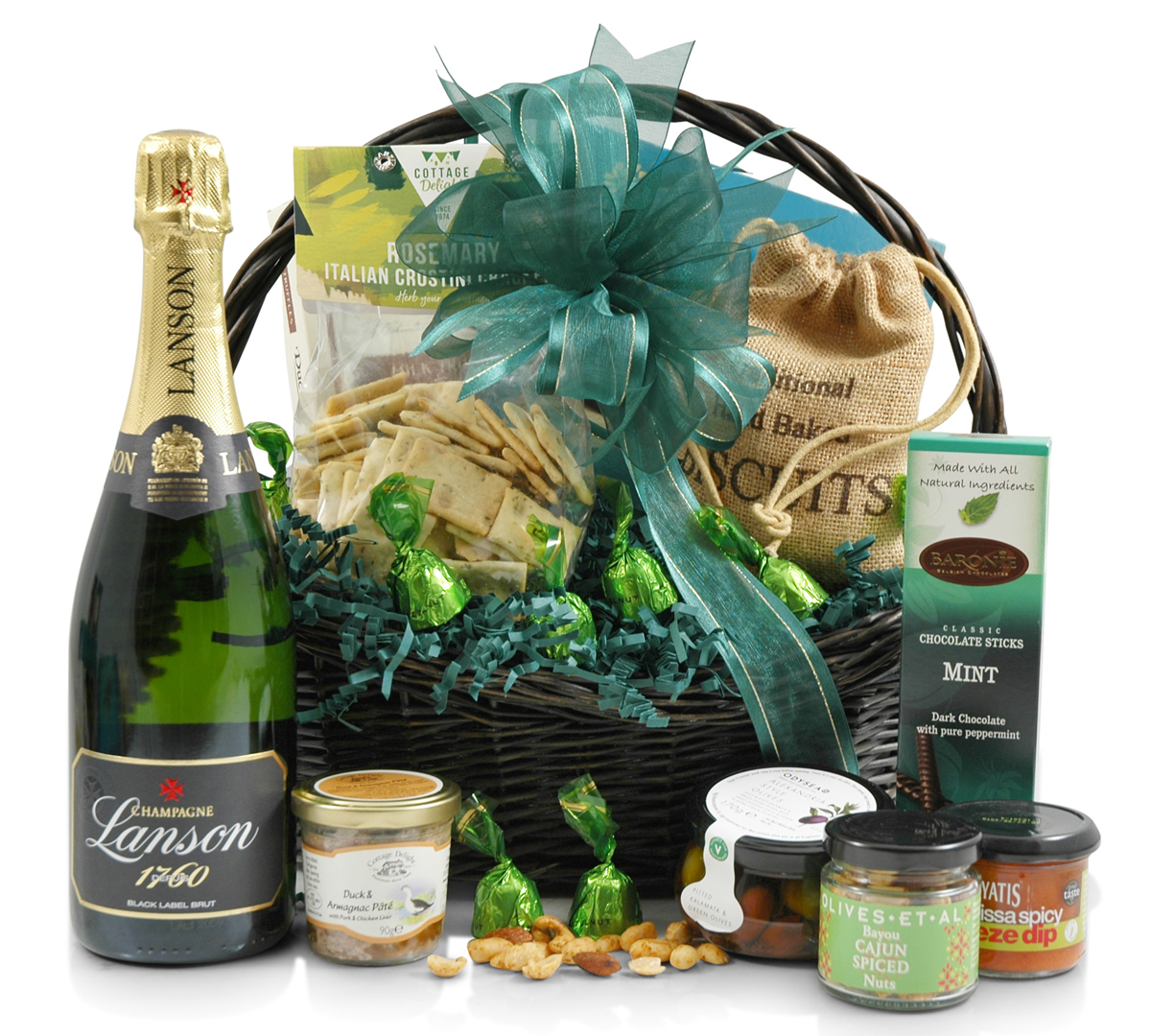 This hamper is a fantastic gift for a foodie who loves gourmet treats paired with award-winning champagne. Among some of the luxury items are dark chocolate truffles, spicy meze dip, Italian rosemary dipping crackers and so much more. Have this delivered to a new client or customer and they're not likely to forget you!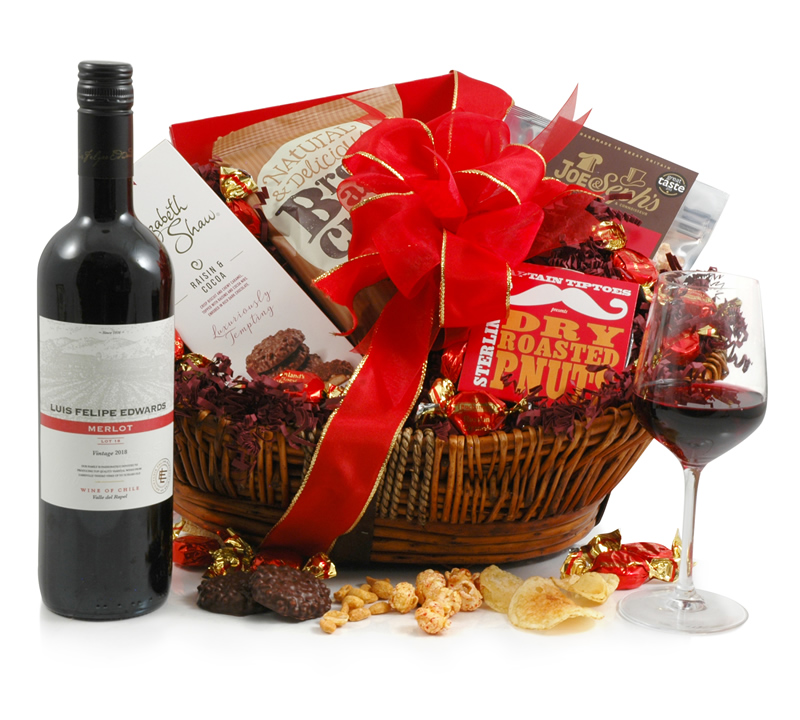 Containing an award-winning Chilean Merlot, this hamper is perfect for the discerning sommelier. Surrounding this wine is a selection of sweet and savoury treats. The lucky recipient will love discovering each item, including dry roasted peanuts, gourmet popcorn, cookies and more. Add a personalised gift message to your hamper to let a client know you appreciate them. Congratulate your team on great work, or simply say hello to a new customer!