We all know somebody who has finely tuned taste buds, and buying a gift for them can be a challenge. One sip of wine and they can almost tell you the entire life story of each grape! Why not indulge their senses with a wine hamper from us? We have an impressive selection for the budding connoisseur. Have one of our wine hampers delivered straight to their door, with a personalised message included too. Each one of our wine gifts are packed full of goodies to take the lucky recipient on a taste adventure.
Never feel stuck for ideas again, our selection won't fail to impress the budding sommelier!
One of our most popular wine hampers, The Ruby makes the perfect birthday gift for somebody who loves a hearty red. The award winning Chilean Merlot is accompanied by a host of delicious treats to compliment. From chocolate coated honeycomb to moorish shortbread, this hamper will go down a treat.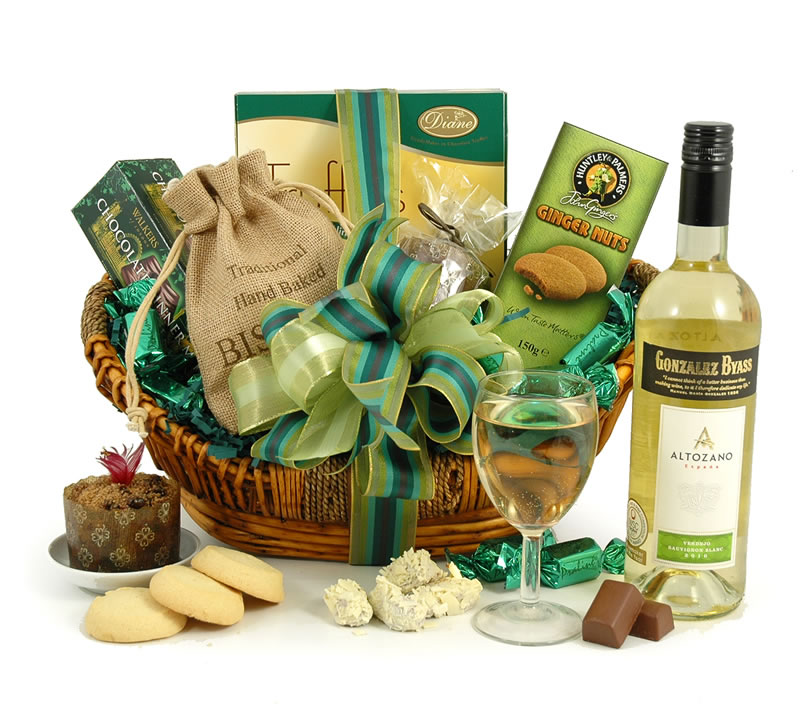 A sight to behold, The Emerald is one of our bestselling wine hampers. The vibrant Zalze Bush Vines Chenin Blanc hails from South Africa, its crisp taste working in harmony with all the other goodies included in the delightful gift basket. Dinner mints, fruitcake, cookies, chocolates and more will keep even the fussiest taste buds busy!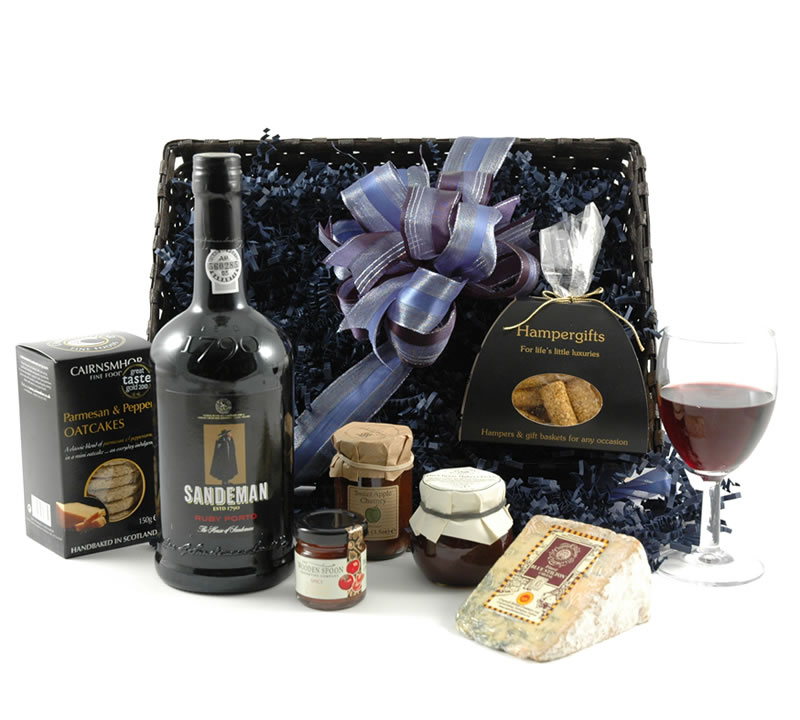 For the one who just can't resist the perfect combination of port and cheese, this hamper is the one for them! Treat them to an award winning blue stilton accompanied by a bottle of Dow's Fine Ruby Port and they will be your best friend forever. This dynamic dup comes surrounded by a medley of delicious treats like Parmesan and pepper oatcakes, spicy chutneys and more.  Just don't expect them to share this one!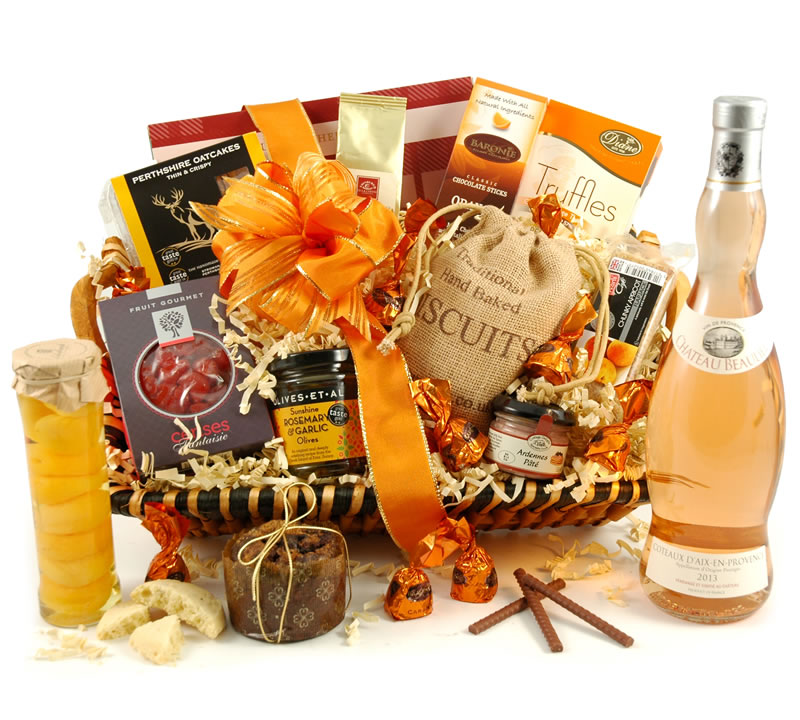 If you really want to impress, the Amber won't fail to wow. The seagrass and wooden basket houses an award winning Château de Beaulieu surrounded by foods that will impress the foodiest of foodies. From rosemary and garlic olives to melt in your mouth apricot flapjack, this wine hamper takes you from savoury to sweet, all accentuated by the wonderful French Rosé.
To see more of our wine hampers, click here to see the full selection.