Whether you're gearing up for Lent or simply keen to serve up some delicious pancakes for the kids, Pancake Day or Shrove Tuesday, is a great excuse to make these delicious treats. Traditionally pancakes may have been the perfect way to empty the larder of forbidden foods before Lent, but today they also make for a tasty meal on their own. There's a wide palate for the modern pancake including everything from savoury fillings using ham, cheese and onions, to a sweet and gooey stuffing with maple syrup and bananas.
Regardless of whether you choose sweet or savoury, the basic ingredients for all pancakes remain the same – flour, eggs, milk, butter and salt. You'll also need to limber up your wrist for that crucial flip if you're feeling adventurous!
If you're new to pancakes we've got the perfect simple recipe for a classic pancake.
This recipe will make 12 pancakes.
Ingredients
200g plain flour
400ml milk

2

eggs
25g melted butter and a bit more for lining the pan
A pinch of salt
Method
Sieve the flour and salt into a baking bowl and make a dent in the middle of the flour. Break the eggs into this dent and then add the milk and half a small tumbler of water to the mix. Whisk the batter thoroughly making sure there are no lumps. Set the batter aside to rest for 20 minutes.
Heat a non-stick pan on high heat and lightly grease it with a dab of butter. When the pan is hot, add a ladleful of batter to the pan and spread it evenly across the surface of the pan. You can vary the consistency of the pancake by adding more or less batter. Cook on one side until the batter has set and the pancake is golden. Then use a spatula to flip onto the other side. Cook for about 35 seconds. Move the cooked pancake onto a plate to serve or pile on a plate with a tea towel or baking parchment between each pancake.  Repeat the process until you have used up all the batter.
The best bit about any pancake is the topping and we've got some inspiring ideas that come straight out of our hampers. Why not try a dollop of refreshing quince jelly from our Summer Berries Gift Box or a serving of gooseberry and sloe gin jam from our Best of British Food Hamper for a sharp and sweet topping?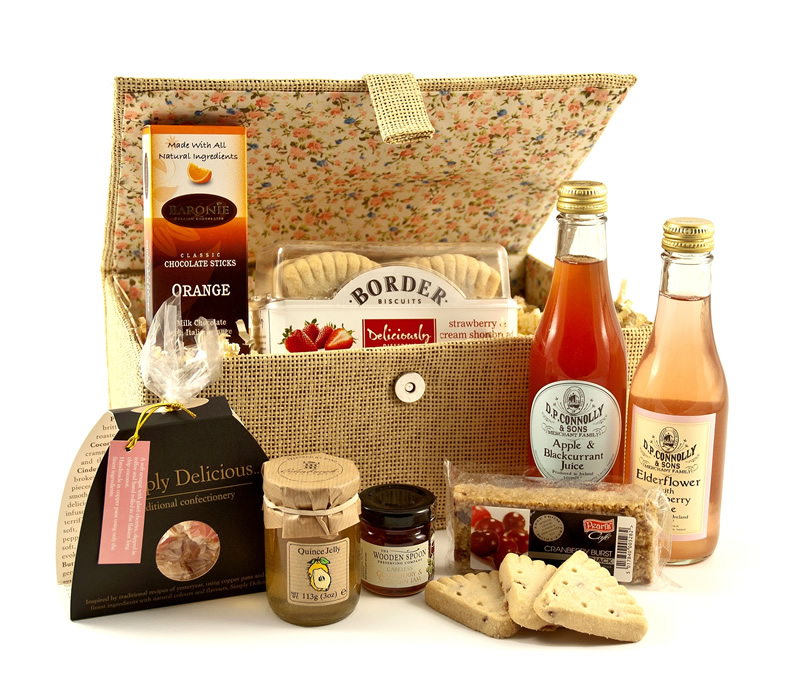 * Pancake image courtesy of Joana Petrova.