Valentine's Day is just around the corner.
The day where we all want to show our loved one how much they mean to us. Be it a long term couple spending a candlelit dinner together as they celebrate their years together, new lovers exchanging heartfelt gestures to cherish, or even somebody revealing their true feelings to somebody special in their life, Valentine's brings out the romantic in us all. It's the day when it's ok to be a little bit cheesy, a time to spoil that special somebody and show them why they're your perfect match.
Sometimes it's hard to put into words just how much your partner means to you, and finding the gift that says it all is equally difficult. That's where we come in! With a great selection of Valentines hampers, you are bound to find the perfect one for your loved on. Here are just a few ideas below.
Pamper Them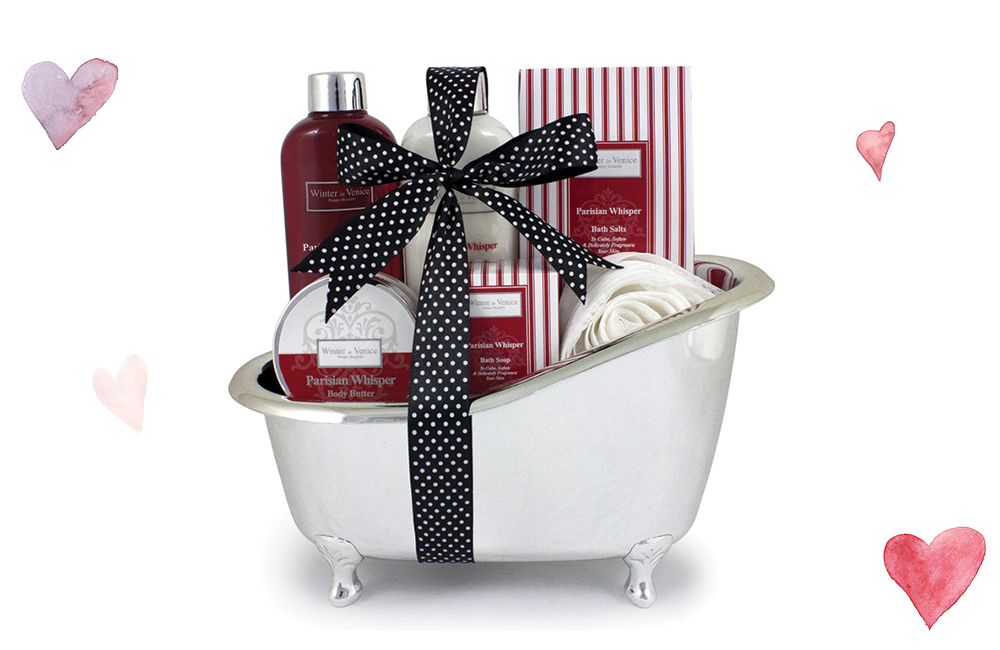 Treat your loved one to a night in full of pampering with the Parisian Bathtub. This beautiful re-usable bathtub is filled with bath time goodies like shower gel, body butter and lotion infused with a decadent orange blossom fragrance.
Treat Them To Breakfast In Bed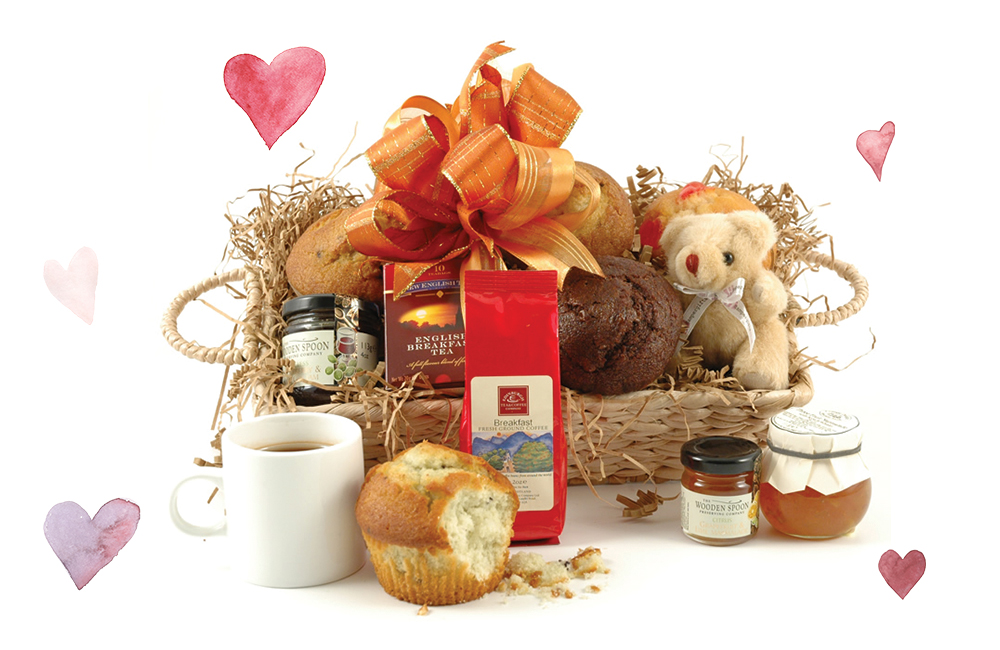 Make your loved one feel like royalty when you give them the Breakfast For Two hamper. This handwoven basket contains everything you need a romantic breakfast for two, complete with an array of jams, marmalade, muffins, tea, coffee and an adorable little teddy bear!
Surprise Them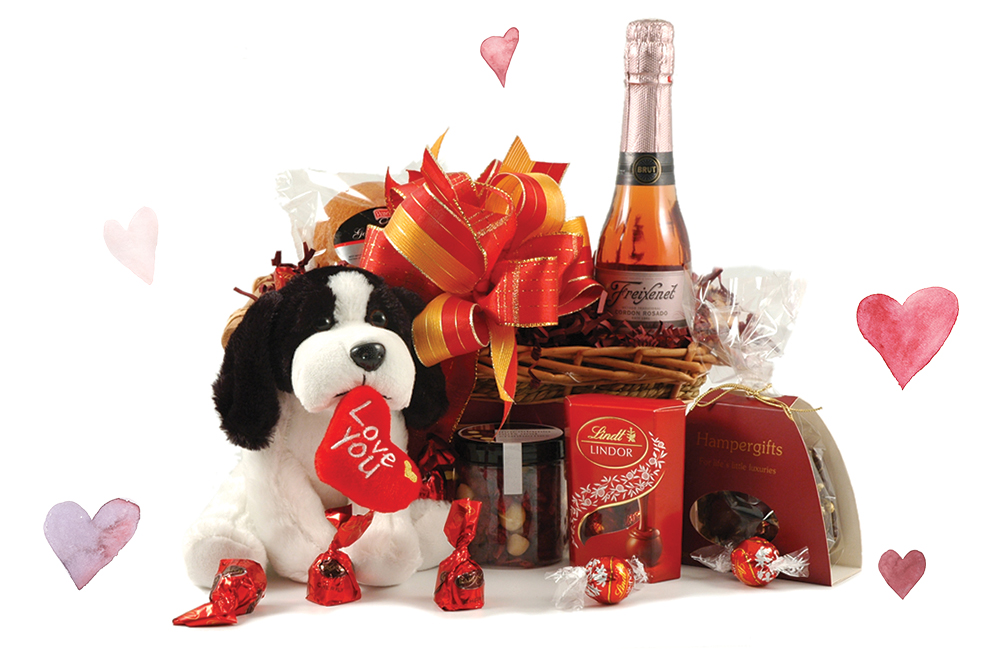 The perfect way to surprise your loved one, the Romantic Surprise hamper is packed with mouth watering delights like chocolate truffles, a jumbo cherry muffin, delicious chocolate almonds and a mini bottle of Freixenet Cordón Rosado Brut. Watch their eyes light up as they unpack an array of decadent delights and see the adorable cuddly dog holding a heart that says 'I love You'
Celebrate Them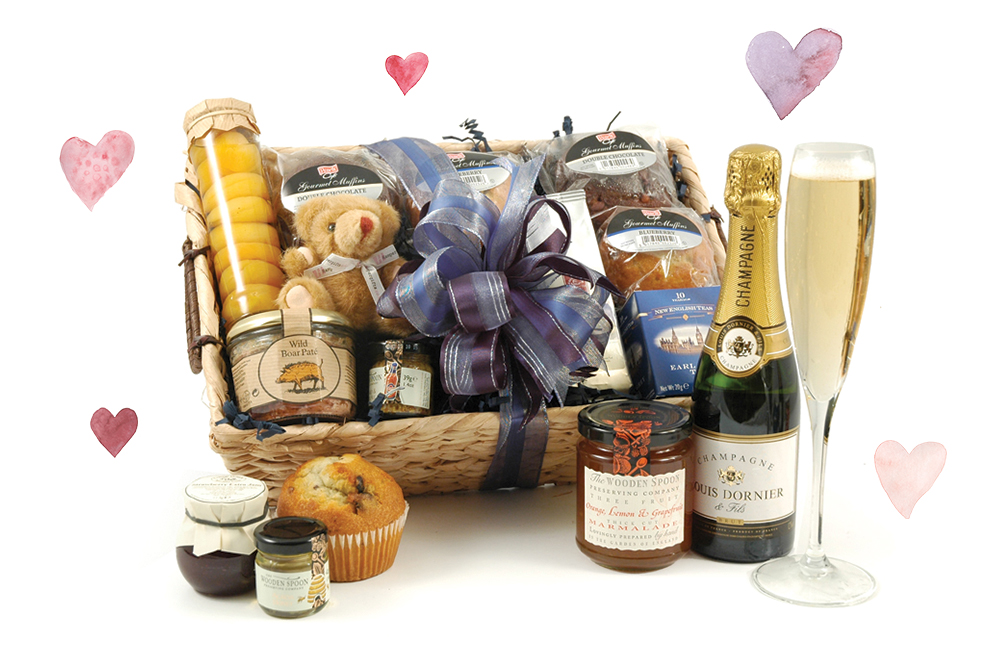 Perhaps you have been together for a long time, and you want to show your loved one that every day with them is just as important as the one before. Celebrate your time together with the Champagne Breakfast Hamper. Filled with a half bottle of Louis Dornier et Fils Bru, award winning jams and marmalades, muffins, pate, honey and much much more, your partner will feel as cherished like they deserve to.
Make A Big Gesture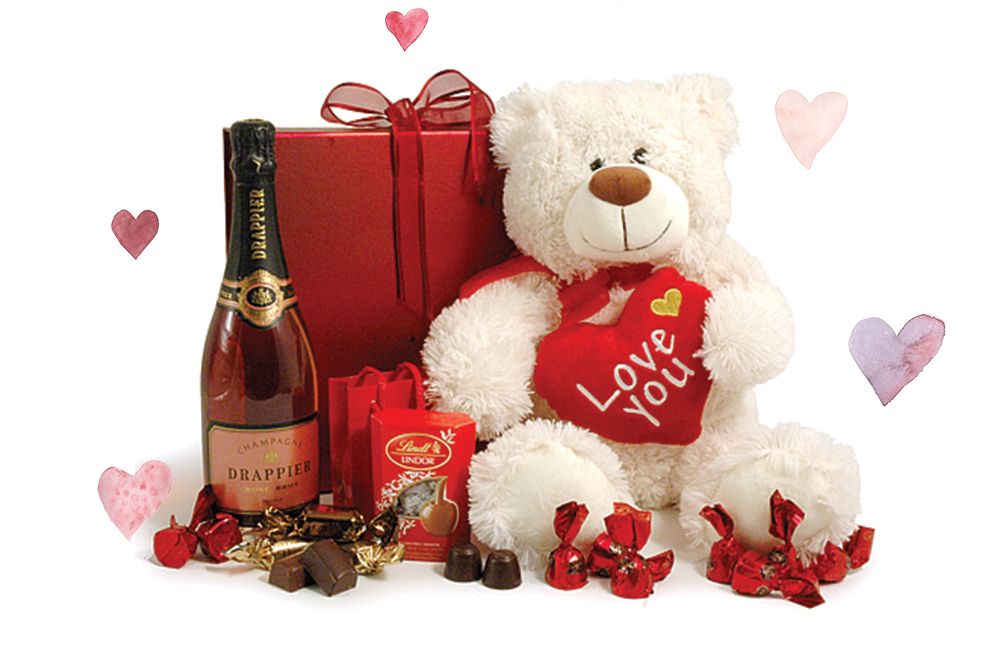 Perhaps you haven't been together very long and you want to show them just how much you feel about them. With our Giant Teddy and Rose Wine hamper, you are sure to 'wow' them. This impressive hamper contains a beautiful Bouché Père et Fils Brut Rosé, an array of truffles, pralines, and cherry pieces accompanied by a big cuddly teddy bear holding an 'I love you' heart. It's all wrapped up in a lovely metallic red gift box and topped off with a red bow.
We have lots more Valentines Day hampers, be sure to check out our full range for the special day!