We can all agree that hearty vegetarian recipes are not just for Meatless Mondays. Whether you're a vegetarian or just trying to have a meat-free meal once a week, we'd like to help you start this New Year with some healthy and delicious veggie recipes ideas.
Why not try these vegetarian recipes – they're full of colour and flavour and are all inspired by the ingredients in our Wine and Cheese Feast hamper. You'll find more hampers in our wonderful list of vegetarian hampers.
Click here to see the full list of contents in the Wine and Cheese Feast hamper.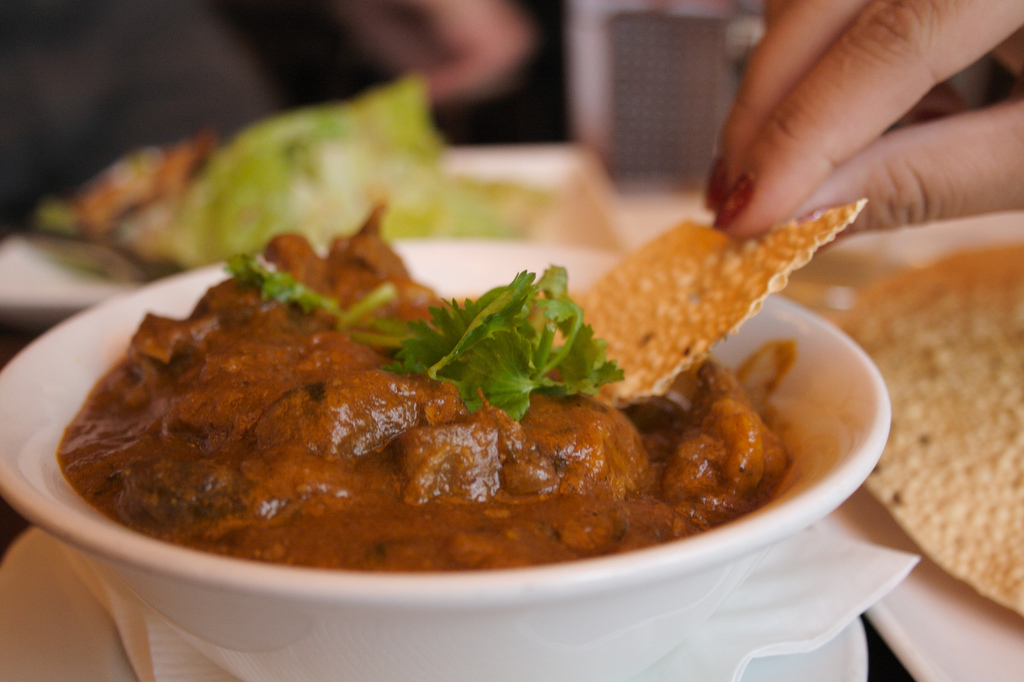 Vegetarian Curry with Cottage Delight Spicy Mango and Ginger Chutney
There is nothing better than a tasty vegetable curry served with basmati rice to keep curry lovers warm on a rainy weekend.
Ingredients:
Butter
Onions
Aubergine
Red bell peppers
Garlic
Courgette
Cumin
Curry powder
Flour
Cottage Delight spicy Mango and Ginger chutney
Water
Salt and pepper
Basmati rice
Method:
Heat a little bit of butter or margarine to medium heat in a non-stick skillet
Add in some onions and an aubergine, fry until golden
Add red bell peppers, garlic and courgette for about 5 minutes
Push the vegetables to the side of pan and add at the centre some more butter or margarine.
Once the butter has started to melt, add some cottage delight spicy mango and ginger chutney, cumin, curry powder and some flour
Add water and incorporate the vegetables whilst mixing
Add salt and pepper for seasoning and cook for a few minutes more until sauce thickens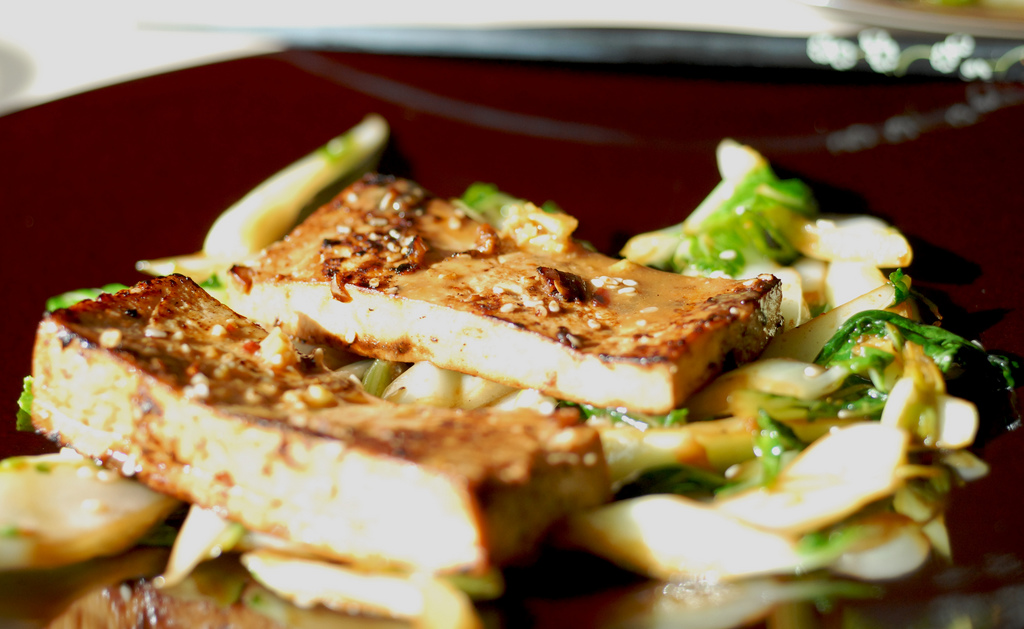 Bok Choy recipe with Tofu in an Edinburgh Preserves Orange Marmalade Sauce
If you are a foodie who loves Chinese cuisine, you will be instantly appealed by this recipe that combines the best Asian flavours.
Ingredients:
Edinburgh preserves orange marmalade
Soy sauce
Corn-starch
Olive oil
Garlic
Ginger
Tofu
Bok choy
Chillies (optional)
Cashews
Basmati rice
Method:
In a small bowl whisk together the Edinburgh Preserves orange marmalade, soy sauce, corn-starch and some water. Set aside.
Fry for a couple of minutes in a wok the oil the garlic and ginger
Add the tofu cubes and spice it up with some chillies. Fry until the tofu is browned.
Stir-fry the bok choy until it starts to soften
Add the Edinburgh Preserves Orange Marmalade Sauce. Stir the mixture in cashews and until sauce thickens
Serve over steamed rice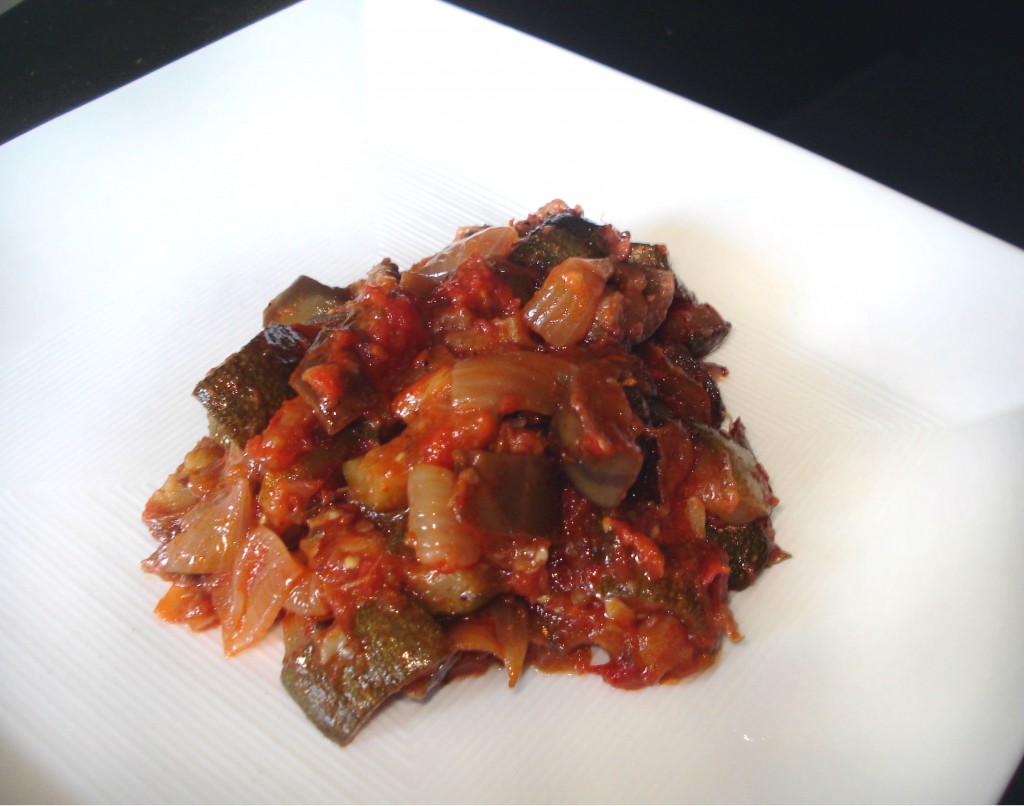 Ratatouille with Feta, Green Olives and Olives Et Al Kiln Roasted Harissa Almonds
We sometimes forget that green olives and almonds can be used for more than a snack or before dinner nibbles. Here we have given you an alternative yummy way to put them to the best possible use in the kitchen.
Ingredients:
Olives Et Al kiln roasted harissa almonds
Aubergine
Courgette
Fresh tomatoes
Canned tomatoes
Olive oil
Red chili flakes
Feta cheese
Green pitted olives
Onions
Garlic
Fresh basil leaves
Capers
Vinegar
Method:
In a large skillet toast the almonds gently being careful not to burn them
Add some olive oil at the same time as some red chili flakes and a chopped garlic clove
Cook for a couple of minutes and then transfer to a cool plate in order to crush the almonds roughly
Add everything in a bowl with the feta cheese, olives and a small bunch of basil leaves and combine all the ingredients and keep to one side
Over medium heat add some more chili flakes using the same large skillet
Add the onions, more garlic and some more basil leaves and cook everything until the onions start to soften
Incorporate the aubergine and cook it until it is soft, adding more olive oil if necessary
Add fresh tomatoes, capers and the courgette. Keep cooking until the vegetables are soft
Finally add some more basil leaves, one can of tomatoes and a little vinegar for about 15 minutes
To serve, put the ratatouille into a bowl or a plate and top with the vegetables and the feta, olive and almond mixture.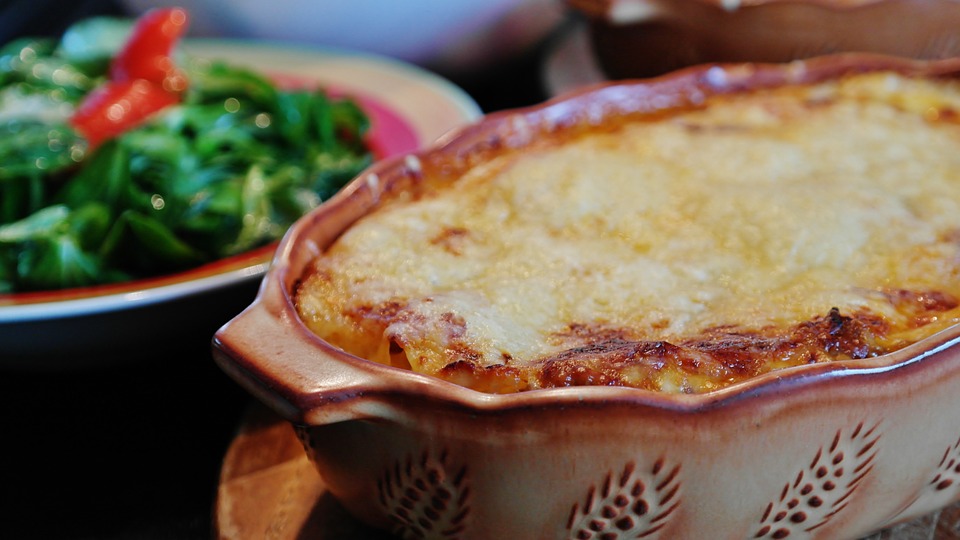 Vegetarian lasagne with Snowdonia Cheese Co. Black Bomber Extra Mature Cheddar
Cheddar is probably the most consumed cheese in the world and there is no better way to honour it than making this vegetarian cheddar lasagne.
Ingredients:
Butternut Squash or sweet potatoes
Courgette
Red onion
Olive oil
Peppers
Cherry tomatoes
Chillies (optional)
Tomato pasta sauce
Lasagne sheets
Milk
Flour
Snowdonia Cheese Co. Black bomber Mature cheddar
Method:
Using a large roasting tin, put in the butternut squash or sweet potatoes, courgettes, red onion, pepper and add some olive oil. Roast all the vegetables until tender for about half an hour
Afterwards add some cherry tomatoes and if you feel like spicy food, some chili too. Stir in also a tomato based pasta sauce
Using your usual lasagne baking dish, put half of the vegetable mixture into it, then cover it with a layer of lasagne sheets on top. Repeat the layers until you have no more vegetable mixture
For the cheddar sauce, mix the milk with the flour and butter in a saucepan. Whilst it is heating, keep whisking constantly. Once it has boiled and the sauce thickened, remove from the heat and add half of the Snowdonia Cheese Co. Black Bomber Extra Mature Cheddar and stir it until the sauce melts the cheese.
Finally, pour the cheese sauce over the lasagne and sprinkle the remaining extra mature cheddar over the top. Bake it for about 30 minutes until golden brown.
We hope these recipes have inspired you to eat more vegetarian meals and that we have shown you that the options are endless when it comes to cooking with our high quality hamper products.
Check out our full range of vegetarian hampers here.
Do you have any other vegetarian recipe ideas where you could use marmalade, chutney or extra mature cheddar? Comment below and share your best recipes with us!