The howling gales and damp autumn weather are about to draw in, with the days getting shorter and the evenings filled watching films under a blanket fort and cuddling up next to a warm log fire. That's why we thought it would be nice to offer you the chance to lift those seasonal worries by winning one of our fantastic hampers!
Simply tell us why you think you deserve one of these two classy autumn-busting treats:
Champagne & Chocs Box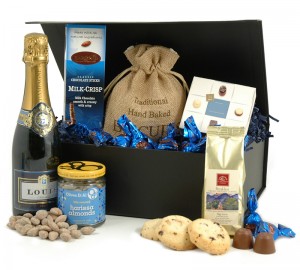 Impress your significant other with a romantic night in, enjoying some of the best award-winning champagne around, followed by luxurious Belgian chocolates and hand-baked cookies. Finished off with some aromatic freshly ground coffee, you couldn't ask for a better way to escape the cold autumn weather while treating your loved one in the process.
Click here to check out the full contents of the Champagne & Chocs Box.
Luxury Port & Stilton Hamper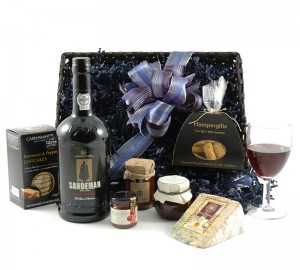 For a real touch of class, this hamper would be the perfect way to fend off those autumn blues and ideal for a cosy after-dinner drink and snack in front of a nice warm fire. The Fine Ruby Port is rich and smooth, the perfect partner for the award-winning, deliciously subtle and velvety Blue Stilton Wedge. With a selection of oatcakes, biscuits and delicious chutneys and pickles too, this hamper really is a cut above the rest.
Click here to check out the full contents of the Luxury Port & Stilton Hamper.
How to enter the competition
Entering couldn't be more simple! There are two simple steps you need to take:
1. Select your choice of the Champagne & Chocs Box or Luxury Port & Stilton Hamper using the Rafflecopter widget below.
2. Complete your entry by leaving a blog post comment explaining why you deserve your choice of hamper.
The competition will close at 12 noon on Wednesday 30th September. Two winners will be selected, one for each hamper.
Good luck!
Click here to see our full range of luxury hampers.