A warming glass of mulled wine, or a sparkling white is a quintessential part of Christmas (for grown ups of course!). It's just not Christmas without a glass of the finest to accompany your turkey. For that reason, we have carefully selected only the best to include in our Christmas Wine Hampers.  With a wide range to suit all manner of tastes, you will find something for everyone. Have Christmas delivered directly to their door with our Shiraz gift basket full of festive treats. Treat a friend to a premium trio of wines housed in a beautiful white wicker basket, or make a huge impression at work with one of our giant wine hampers.
Take a look at our full range of Christmas hampers here.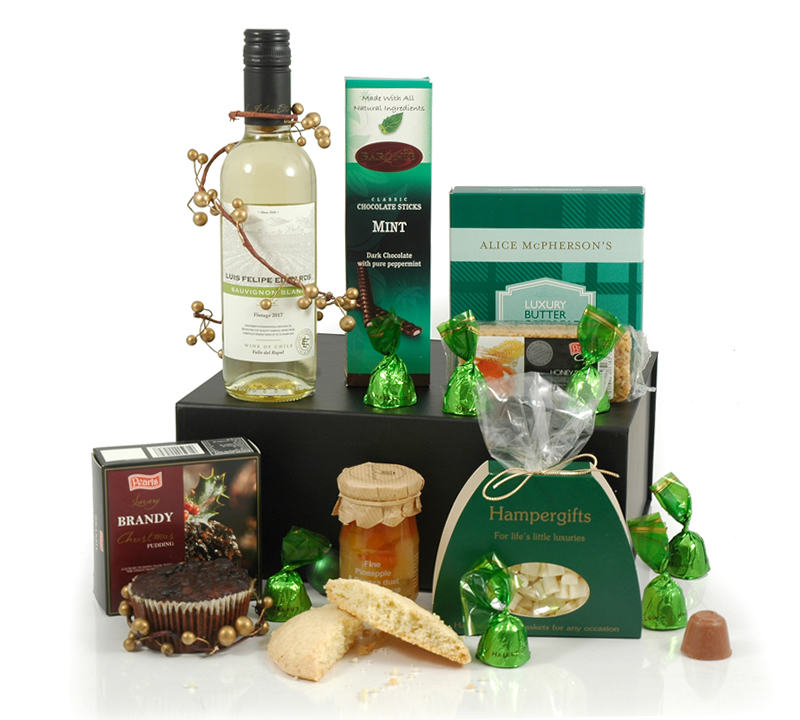 The lucky recipient will be hard pressed not to fall in love with the Holly Box. Nestled inside the black, magnetic box is a host of festive wonders. Lying at the heart of this hamper is the half bottle of Luis Felipe Sauvignon Blanc. This delightful white wine pairs wonderfully with turkey! Surrounding the bottle of wine are a medley of tasty indulgences like white chocolate pieces, a mini Christmas pudding, mint chocolate sticks and more. Add a personalised gift message to this wine hamper too!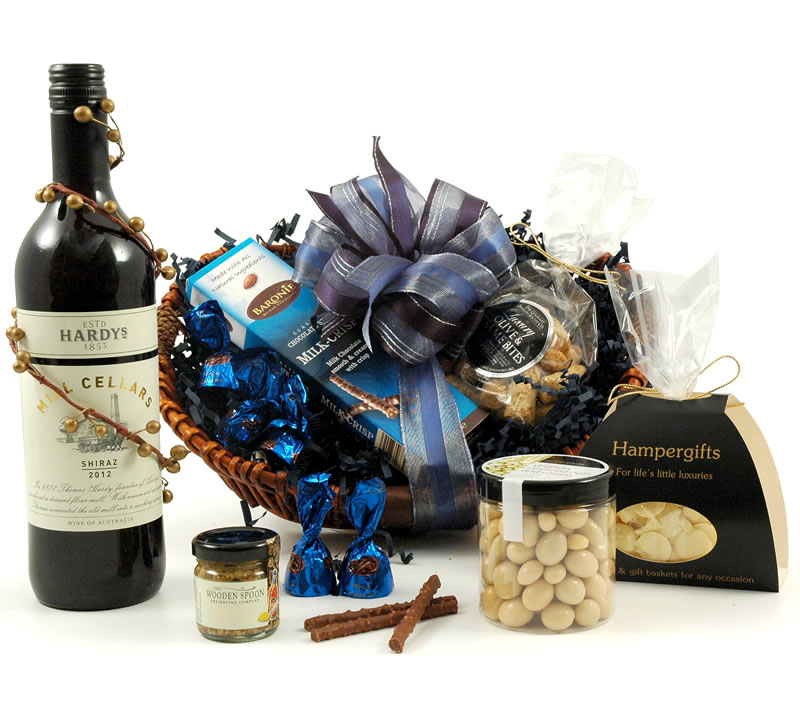 One of our bestselling wine hampers, the Christmas Carol contains a deep red, award winning Shiraz. The giftee will enjoy treats like yoghurt coated nuts and sumptuous Belgian chocolates. There's lots of lovely savoury treats for them to enjoy too! The hand made seagrass basket is hand tied with a beautiful blue festive ribbon.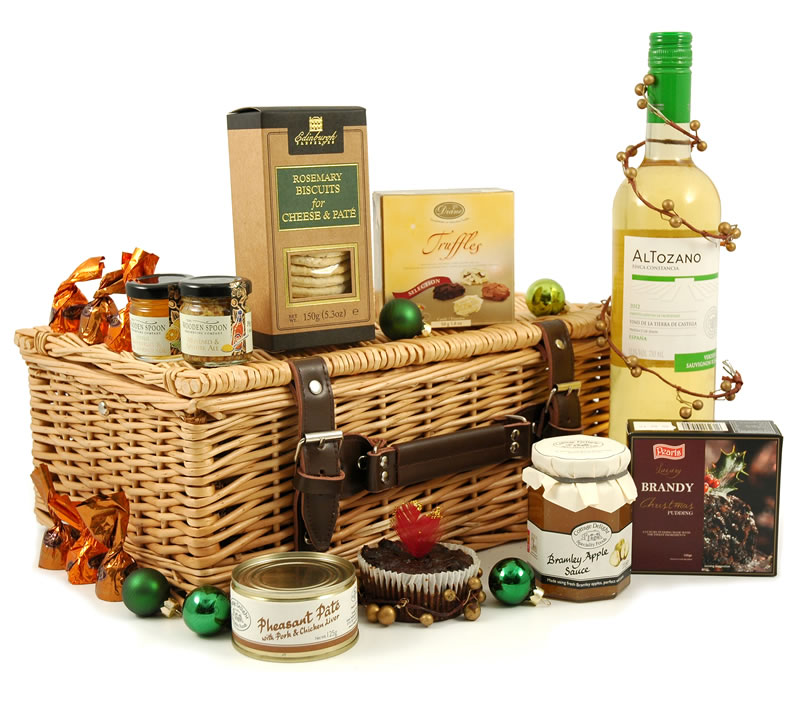 Send their tastebuds on a treasure hunt with this classic wicker basket full of wonder. The award winning Casa Albali Verdejo-Sauvignon Blanc will go down an absolute treat. We have carefully selected an array of indulgences to accompany this aromatic white. Smoked salmon pate and thin crispy oatcakes make for a decadent Christmas snack. Treat them to chocolate caramel pieces, brandy Christmas pudding, and more! When they've demolished everything in the hamper, they can re-use the lidded wicker baskets for keepsakes and gifts.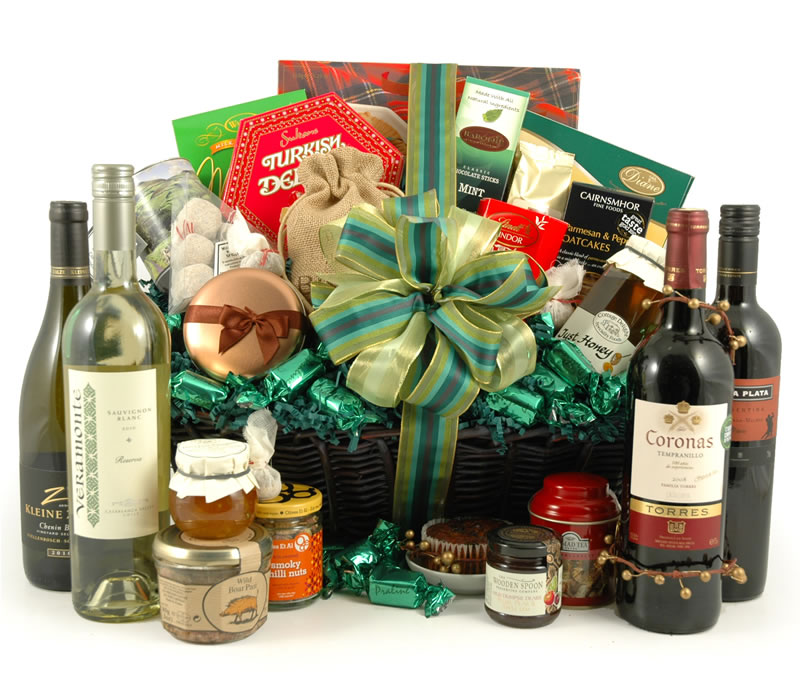 The Christmas Grande is one of our large wine hampers, and is sure to make an impression. One of our most popular Christmas gifts, this luxury hamper is filled with a stunning array of decadent delights. It's perfect for a large family, a group at work or just a big Christmas gesture. Four award winning reds and whites surrounded by an impressive selection of premium treats, have this hamper delivered to somebody's door for a real Christmas surprise!
As our gift to you, we're offering 15% off our Christmas hampers with our early order discount! Use code: XMAS15OFF and order before November 1st.