Is somebody's birthday coming up? Maybe you're looking to make a big impression or perhaps you're on the lookout for a smaller gesture. Our range of Birthday Hampers comes in a huge variety of sizes and types for all occasions big or small. Take a look at some of our selections below for inspiration. Shop the full range of birthday hampers here. We have birthday hampers for every budget.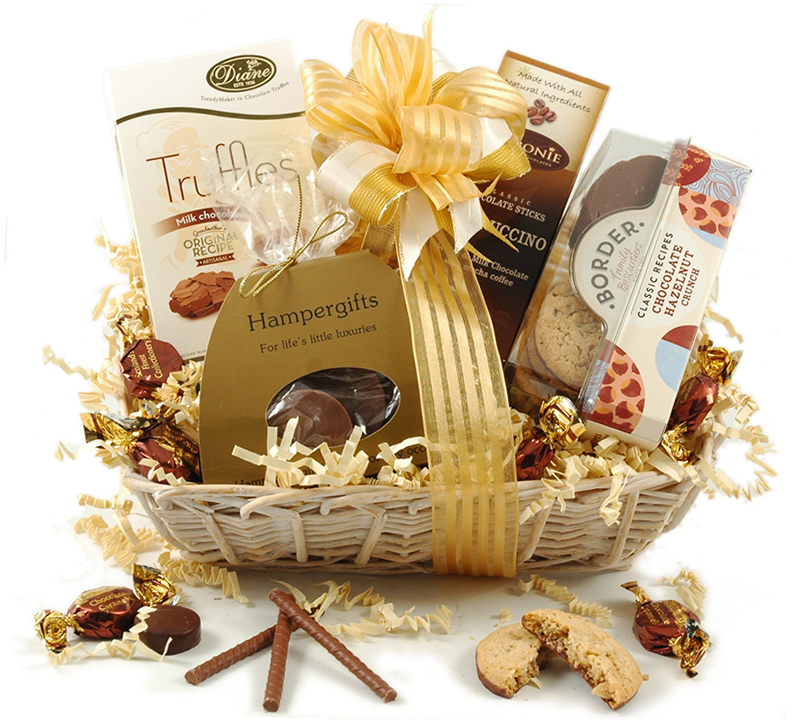 One of our popular birthday hampers, the Golden Choc Hamper is the perfect gift when you're on a budget. Choc full of delicious treats, this hamper is sure to impress somebody with a sweet tooth. The reusable wicker basket houses an array of chocolate-themed treats. The lucky recipient will love the caramels, biscuits, truffles and more.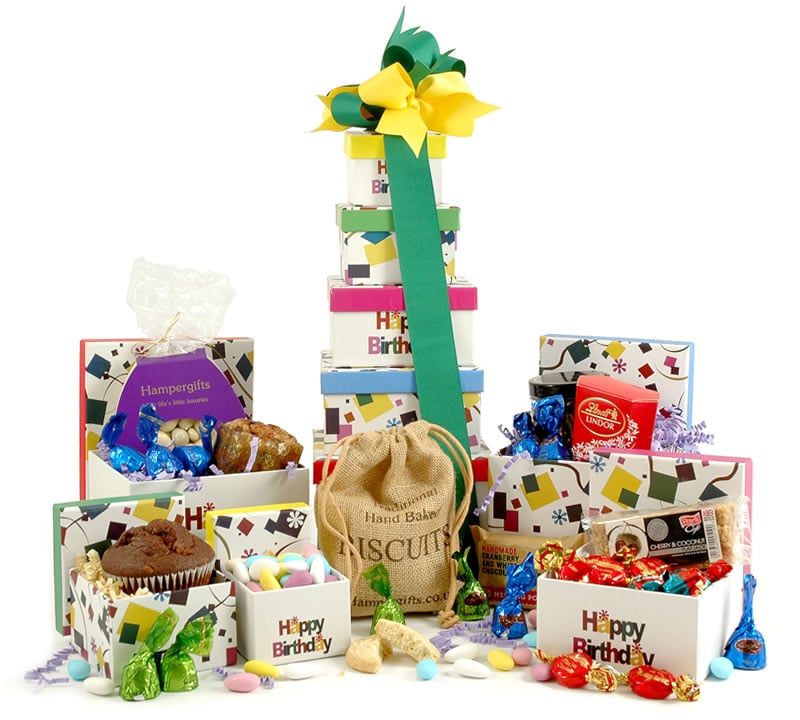 Perfect for making a big impression, our Happy Birthday Gift Tower brings instant cheer to the big occasion. Five boxes of goodies brimming with treats are sure to wow the lucky recipient. Treat them to an array of award-winning and luxury foods. They will love discovering what's inside each colourful box!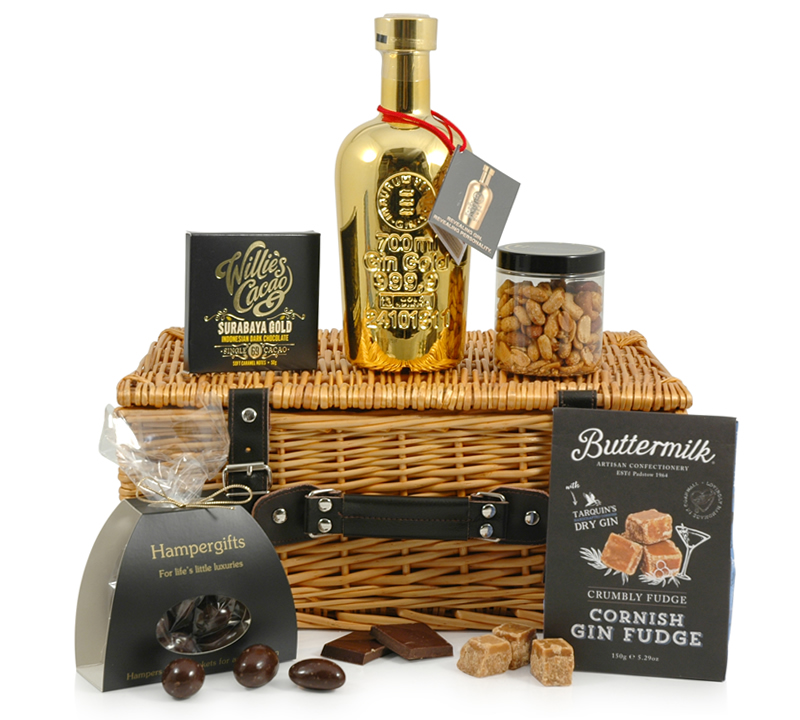 Pulling out all the stops to mark a milestone birthday? Why not have this stunning hamper delivered to the recipient's door? Perfect for any gin fan, this lidded hamper houses a premium French gin, surrounded by an array of luxurious foods.
Not quite what you're looking for? Shop birthday hampers for every budget from our bestsellers list.