No matter what age you are, you're never too old for a birthday present. Nobody can resist the excitement of receiving a gift-wrapped box full of surprises to mark their special day. Birthdays are that one day where it's all about them, and finding the perfect gift can sometimes be challenging. So we made a Guide To Our Birthday Hampers.
Because we know how important birthdays are, our birthday hampers have been carefully thought out so that they contain all the things that make their big day a special one. We hand select every item that goes into our birthday gifts and each hamper is lovingly gift-wrapped by us. You can have your birthday hamper delivered to you or directly to the recipient.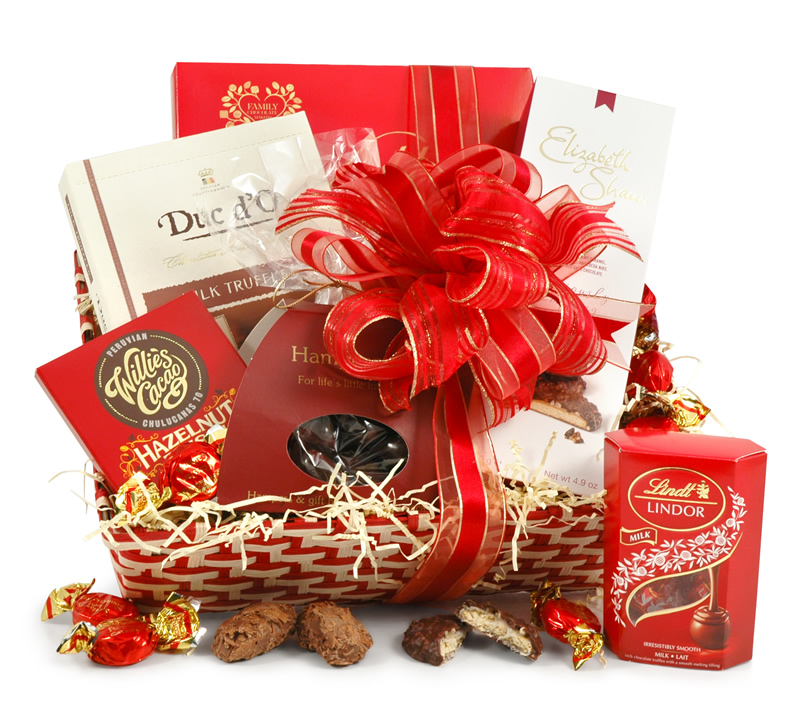 You can't go wrong with chocolate on a birthday. One of our bestselling birthday hampers, the luxurious Chocolate Lovers Hamper is packed Duc d'O Belgian Chocolate Flaked Truffles, Willie's Cacao Peruvian Hazelnut Raisin Chocolate, Dark Chocolate Coated Brazils, Buchanan's Chocolate Raspberry Caramels, Elizabeth Shaw Chocolate Coated Raisin & Cocoa Biscuits, Lindt Lindor Milk Chocolate Cornet Truffles and more.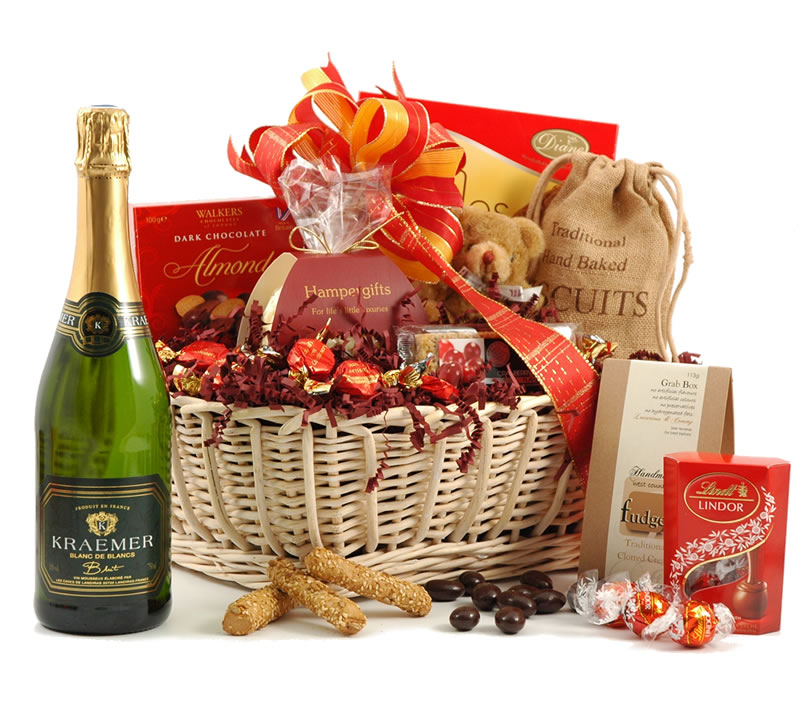 Some birthdays are bigger than others. Maybe you're celebrating a milestone year. What better way to mark the occasion than with a bottle of sparkling wine? Our Sparkling Surprise Hamper is the perfect fit!  This delightful gift basket is packed with mouth-watering treats like Honey & Sesame Biscuits, Double Salted Caramel Popcorn, Whole Cherry Chocolates Liqueur Pieces and of course the Baron d'Arignac Brut.
Looking for more birthday hampers? We have a huge range of beautiful gift towers and hampers to mark the special occasion.