We've spent a long time carefully selecting the best of the best items for our new range of gin hampers, and we are delighted to finally share them with you.
We wanted to make sure our gin hampers would offer something for different tastes. From the gin connoisseur to foodies who love a G&T, our gin hampers have something for everyone. We've colour themed each one, so not only do these hampers taste great, they look fantastic too! Make any event extra special when you have one of our gin hampers delivered to their door. Take a look at just a few of our new gin hampers below, or shop the full range here.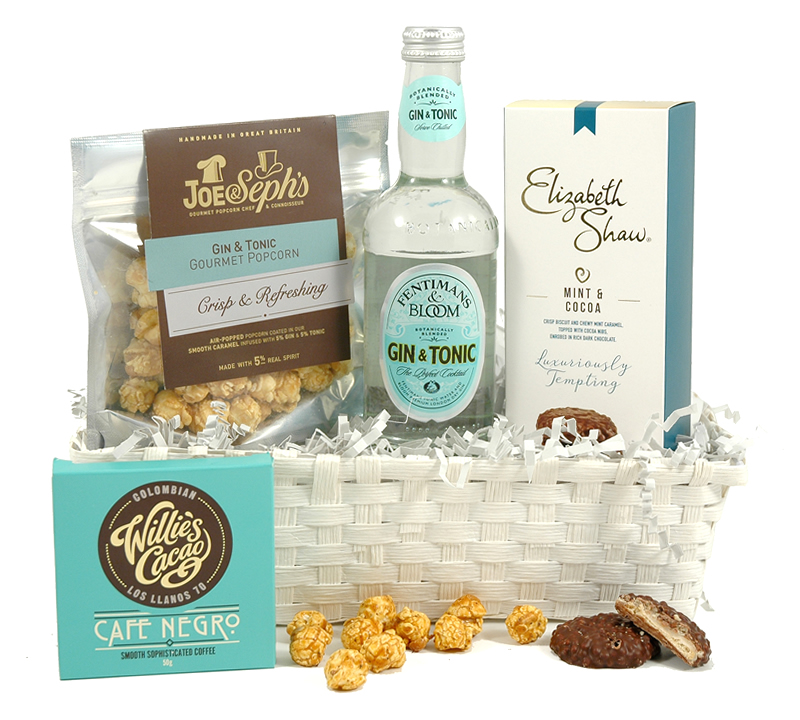 Perfect for the friend who loves the classic taste of gin and tonic, along with a few treats to snack on too, this hamper is full of flavours to savour. The Fentimans & Bloom Gin & Tonic pairs perfectly with the mint and cocoa biscuits for beautiful mixture of sharp and sweet. The gin infused gourmet popcorn is too good to put down and so is the coffee infused chocolate! Have one of these gin hampers delivered with a personalised gift message to mark a special occasion.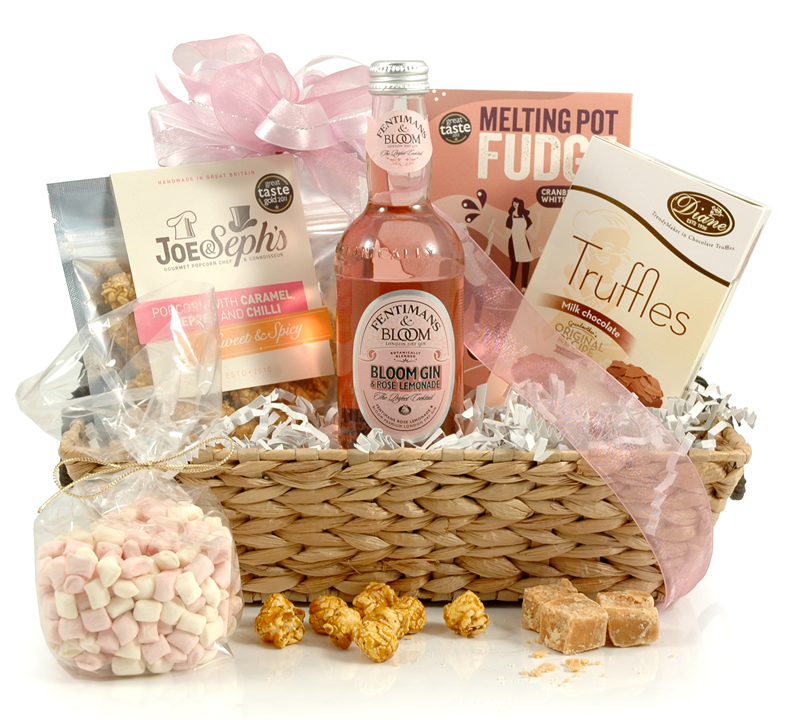 Our pink themed gin hamper, the Bloom Gin & Rose Lemonade is perfect for the gin lover who has a sweet tooth too. The beautiful woven basket contains a marvellous selection of sweet treats like white chocolate fudge, chocolate truffles and fluffy marshmallows. Housed at the heart of the hamper is a delicious bottle of bloom gin and rose lemonade. For a sweet and spicy kick of flavour, the caramel and chilli flavoured gourmet popcorn should hit the spot!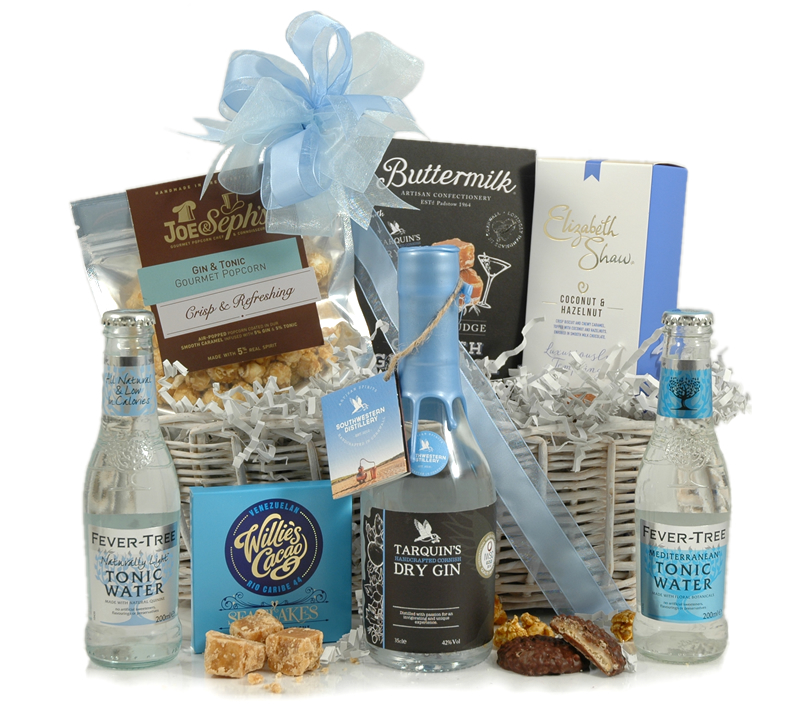 For when you want to make a BIG impression, our Tarquin's Gin Hamper is sure to impress the gin connoisseur in your life. At the heart of the white wicker basket is the Tarquin's Handcrafted Cornish Gin. A host of tasty treats surround the beverage, like gin infused fudge, gourmet popcorn and coconut & hazelnut biscuits. Two bottles of tonic water mean the lucky recipient can mix to their hearts content. Willies Cacao Chocolate Sea Flakes complete this wonderful array of goodies.