Looking to surprise that special someone with a fun and creative date idea? Are they into being active or just looking to spend some quality time? We've collected 5 unusual date ideas for Valentine's Day that they're sure to love in this 5-minute read.

Private chef at home
Chefs have trained for years to deliver top-shelf food with panache and presentation that's far above anything you could make yourself. But with dine-in rates sky-high on Valentine's Day, why not treat yourself to something a little different? It's possible to book a private chef for a dinner for two in your very own home. What a decadent taste of luxury that's not much more expensive than a casual dining restaurant.

Old school laser tag
With the 90s in full resurgence, many people are exploring their childhoods through vintage fun like arcades, record stores and the ever-popular laser tag. According to one of the leaders in the laser tag space, "Laser Quest Bromley, opening December 1st 2021, will be one of Laser Quest's flagship locations, featuring a range of cutting-edge VR attractions, escape rooms and a large Laser Quest arena. the entertainment venue features over 8500sq ft of leisure space over two floors." That's a lot to amuse on your Valentine's Day outing.
Woodland glamping trip
Why not get a bit wild and take The Indulgence with you on a woodland glamping trip? According to Glampingly, "Glamping in the woods is always a real treat. The dappled shade, the scent of the sap in the air, the sound of the breeze rustling in the leaves and the sense of escapism that it all brings. It's really tough to beat. Woods offer the ideal setting for tree-houses, often considered the most exciting type of glamping accommodation." And with the hamper full of bubbly treats for her and sipping indulgence for him; it's the best of both worlds.

Ball-pit bar
Wherever you are in the country, it's probably worth a trip to Ballie Ballerson – THE premier ball pit cocktail bar. Spring for the VIP package to get a more private area to hang out and 4 of their delicious and candy-themed cocktails for the price of 3. It's a fun and stress-relieving adventure for two you'll not soon forget. And if you're travelling in from out of town, The Hoxton is a stunning hotel just minutes from the bar with a lovely restaurant and cafe of its own.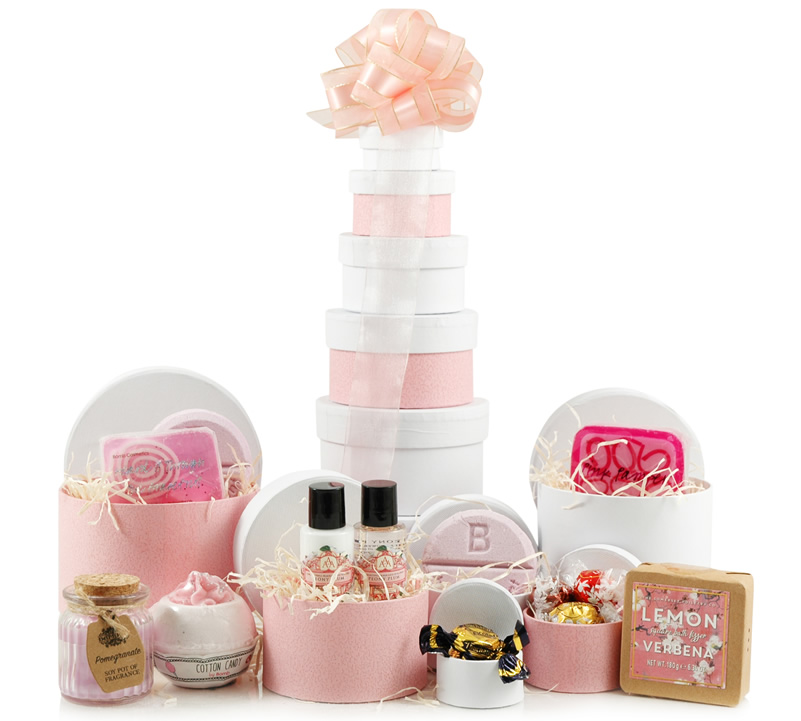 Spa at home
If she's been your rock this year, treat her extra special with the Bathtime Tower Pamper Hamper paired with waiting on her hand and foot. Bring the spa home with delicately scented bath products while she nibbles on Lindt Lindor Milk Chocolate Cornet Truffles and Buchanan's Chocolate Eclairs. Maybe chill the bottle of bubbly from our Pol Roger Champagne Hamper to serve her while she unwinds in the bath. It's an act of service that speaks to anyone's love language on Valentine's Day and makes for a unique date idea.