Trying out a new vegetarian diet can be a great way to kick-start your health goals. And to support you, we've got a load of treats you can still enjoy in our non-meat hampers. Check out some of our favourites below: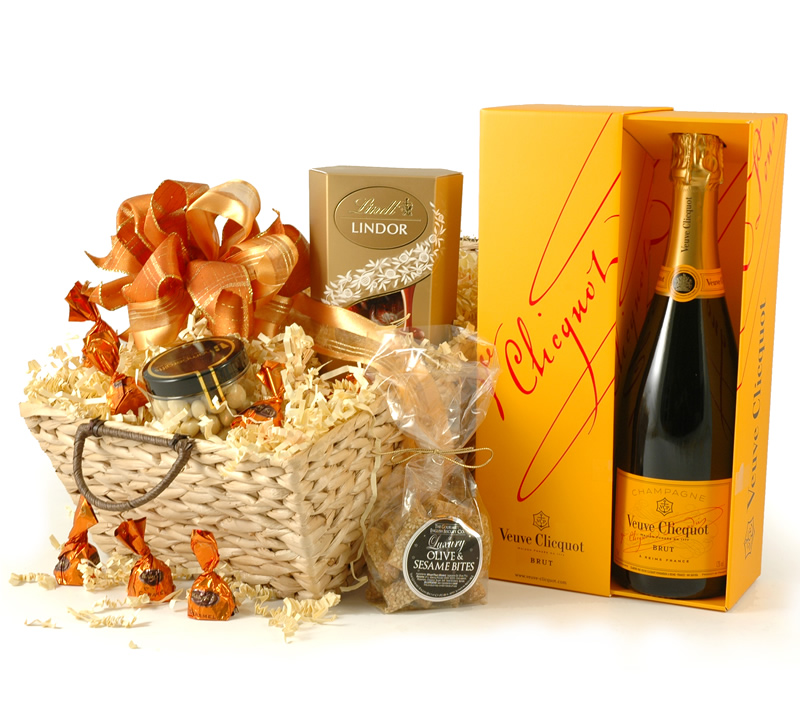 An essential pairing for the Veuve Clicquot Yellow Label champers in the lovely, bright gift box is the Olive & Sesame Savoury Mini Breadsticks Lindt Lindor Assorted Cornet Truffles, Olives Et Al Kiln Roasted Harissa Nuts and the Baronie Belgian Chocolate Caramel Pralines in this hamper. When you're all done, use the seagrass basket for storing your fresh fruit and veg. It's all your bubbly (but still veggie) dreams tied with a bow.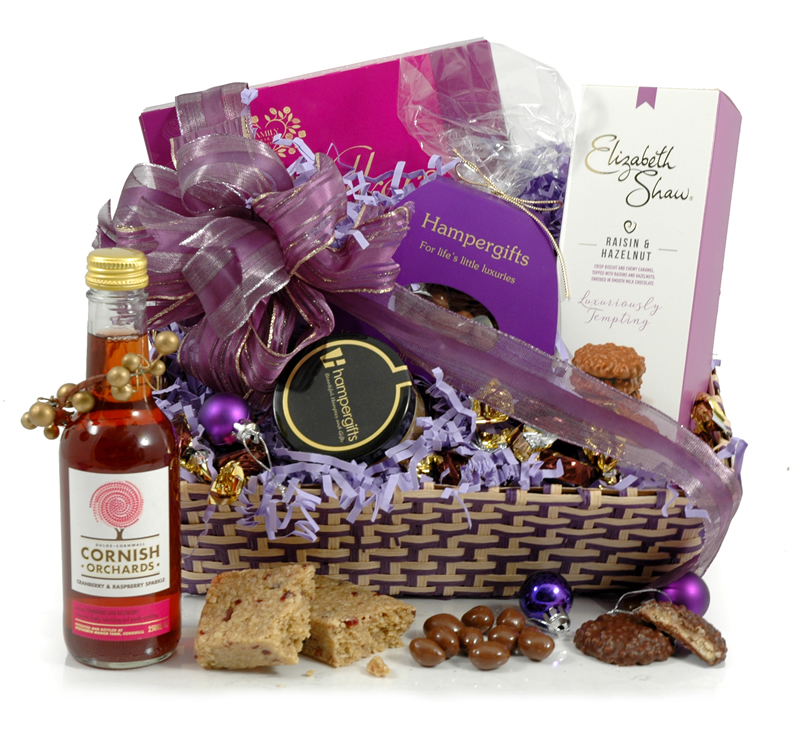 The Ronseal of baskets, the chocolates and nuts in this treat box are to-die-for. The Buchanan's Chocolate Eclairs, Elizabeth Shaw Raisin & Hazelnut Biscuits, Walkers Milk Turkish Delights, Chocolate Coated Brazils and Cranberry Burst Flapjack are just a few of the delicious delights awaiting you when you unwrap the luxury ribbon. Share with those you love or treat it like a new years resolution advent calendar and try one new treat each day during your first veggie week.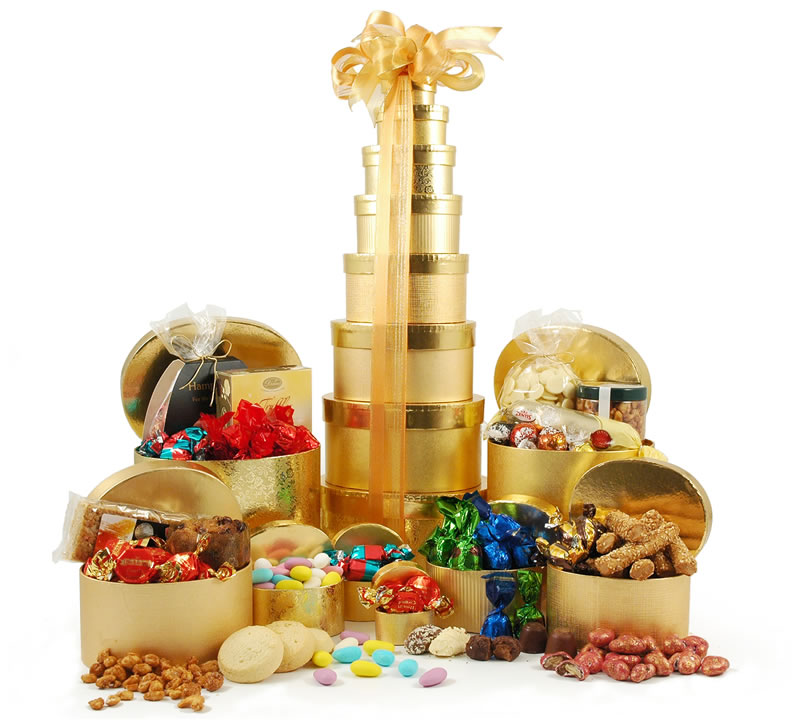 All that glitters really IS gold. This glistening tower of veggie confections represents one of the biggest non-meat hampers on our list. You'll be absolutely spoiled for choice with Buttermilk Caramel & Seasalt Fudge, a Willies Cacao Chulucanas Gold – Peruvian 70% Dark Chocolate Tablet, Walkers After Dinner Chocolate Mints, Belgian Milk Chocolate Caramels, Sicilian Lemon Cookies, Honey Baked Flapjack, Belgian Chocolate Milky Crisp Pieces, Belgian Chocolate Hazelnut Pralines and a whole lot more; stacked to the rafters.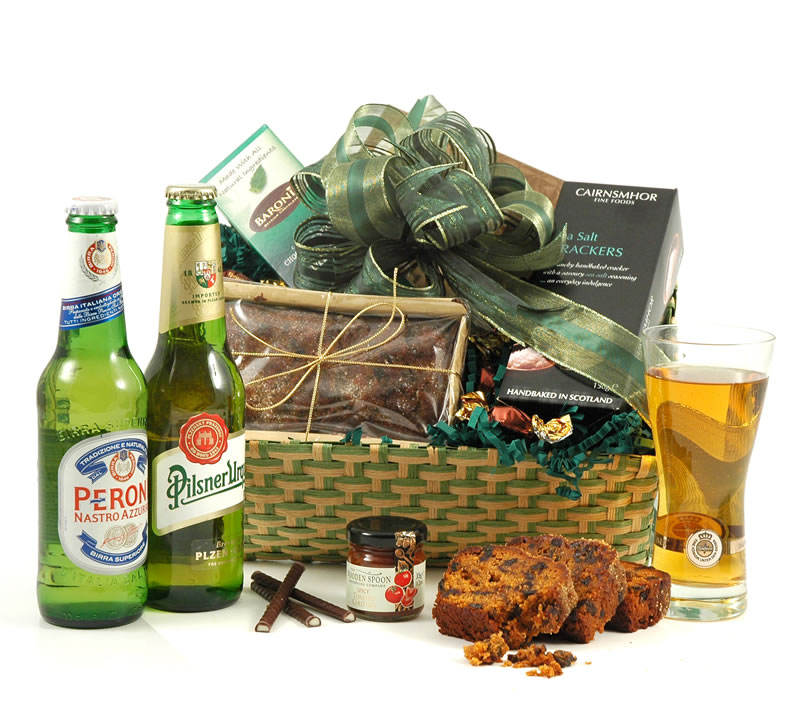 If you've given up meat but still like a brew, this box is for you. A non-meat hamper with two great lagers, it makes a fantastic treat after work. Pour yourself a pint and tuck into Brown Bag Crisps, Lightly Salted, Captain Tiptoes Dry Roasted Peanuts, I Love Snacks Smoked Almonds, Butter Shortbread, Buchanan's Chocolate Dipped Fudge or any of the other decadent inclusions. When you're done, use the box to keep your other bar snacks contained and tidy.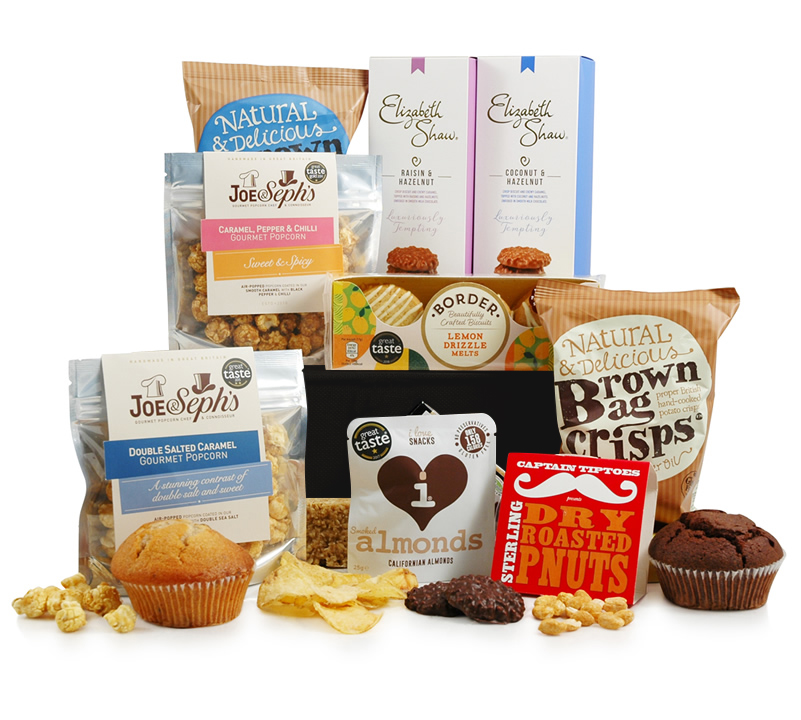 You might not be eating meat, but crisps are a total must for snack time. Reach for this handy box – filled to the brim with grazing food. Borders Lemon Drizzle Melts, Elizabeth Shaw Raisin & Hazelnut Biscuits, Brown Bag Crisps, Lightly Salted, an American Style Blueberry Muffin and Cranberry Burst Flapjack are just some of the tastes to explore. And when you've finished the lot, you can use the magnetic closure box for any number of household storage projects. It's delicious and green too!

Maybe you want to stay away from food items altogether while you settle into your new meat-free diet plan. That's okay too. Why not get a little self-care gift to motivate you to keep up these positive lifestyle changes? Check out our range of pamper hampers here.