Christmas is just around the corner and there's not much time left to buy presents. No matter how organised you are, there's always one person you might have forgotten. Perhaps a relative has decided on an impromptu visit, or a friend from overseas has come home for Christmas. Are you stuck for ideas? What about a lovely, boozy Christmas hamper packed full of carefully selected items? Take a look at our Top 5 Alcohol Christmas Hampers below.
One of our most popular Christmas hampers, our Luxury Xmas Wine hamper is brimming with festive goodies. Treat the lucky giftee to a pair of award-winning wines. The delicious red and white are accompanies by a host of traditional and gourmet treats. Discover delights like flaked truffles, cider chutney, smoked almonds, and more.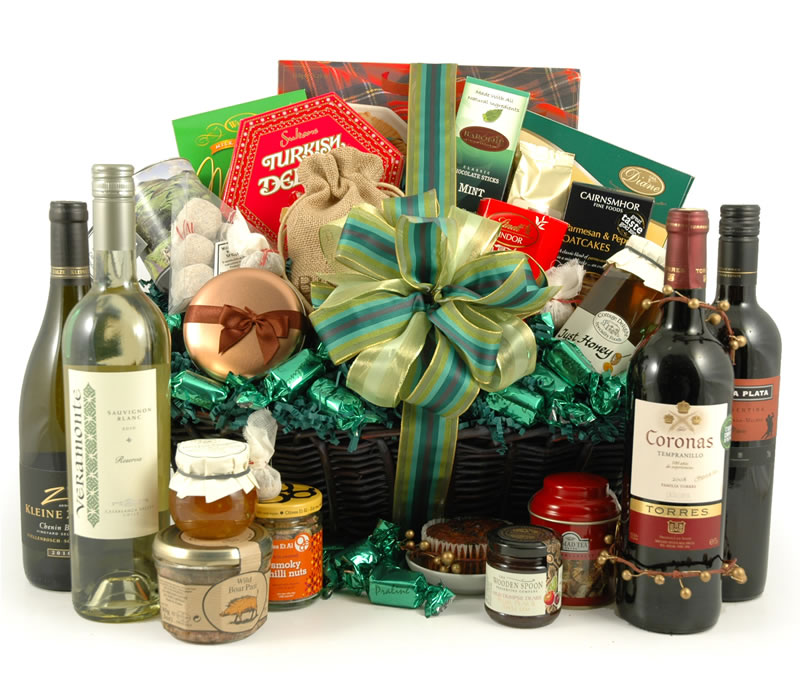 The Christmas Grande is one of our bestselling Christmas hampers. This enormous gift basket contains 4 medal-winning wines and a huge selection of sweet and savoury delights. There are lots of Great Taste Award winners like Lemon Drizzle Cookies, English Cider Chutney, Plum, Pear & Apple Jam, Savoury Chilli Crackers, Cajun Spiced Nuts and lots, lots more.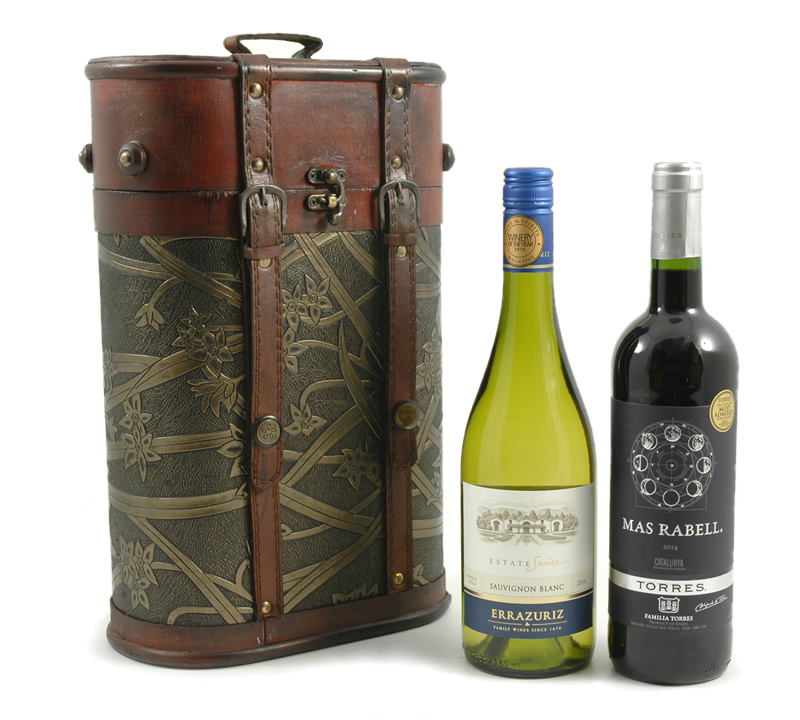 Are you dreaming of a white Christmas? The Errazuriz Sauvignon Blanc from the Casablanca Valley should get you going. Like a bit of the darker tipple? Sample the Torres Mas Rabell Tinto Catalunya. These are presented in a hardwood gift box with faux leather straps. And with only booze, this is one of our Top 5 Alcohol Christmas Hampers for sure.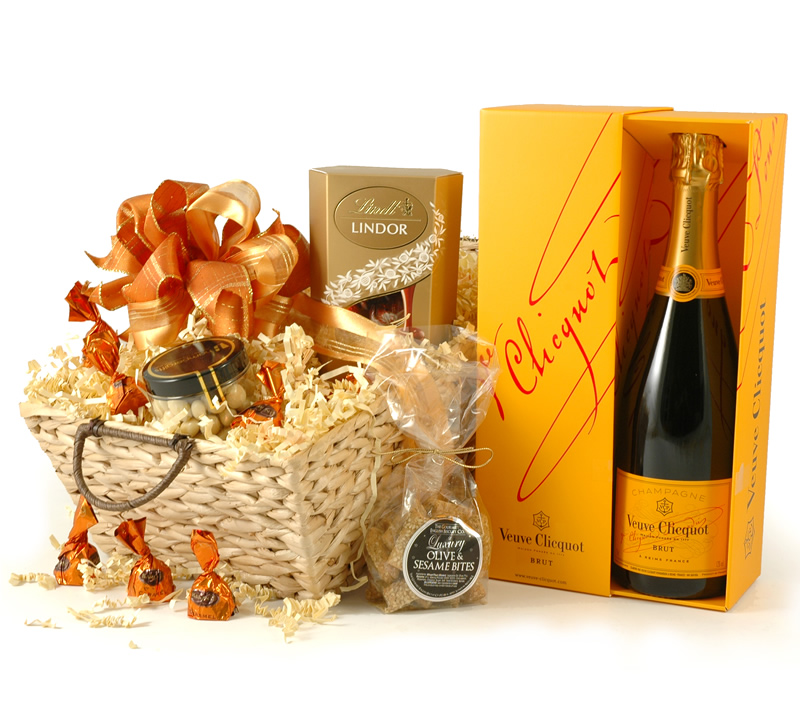 For the one who loves bubbly, our Veuve Clicquot hamper is a must-have. Accompanying the famous champagne is a selection of delicious treats like truffles, pralines, breadsticks and more. Pop this under the Christmas tree and it's bound to impress!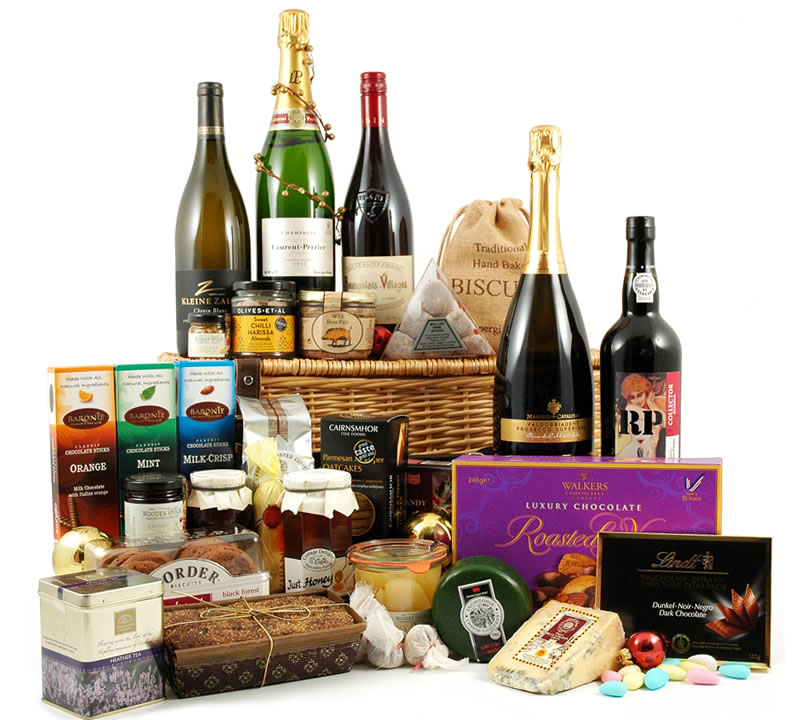 If you want to make a huge impression this Christmas, the Majestic should do the trick. One of our biggest Christmas hampers, this gift basket is positively brimming with festive goodies to share around. There are simply too many items to list here. The lucky recipient will love discovering the seemingly endless selection of festive treats, wines, and champagne. This hamper makes the perfect gift for the whole family to share.
Not quite sure yet? Browse our bestseller list instead.